The Types of Tools You Need For Wireframes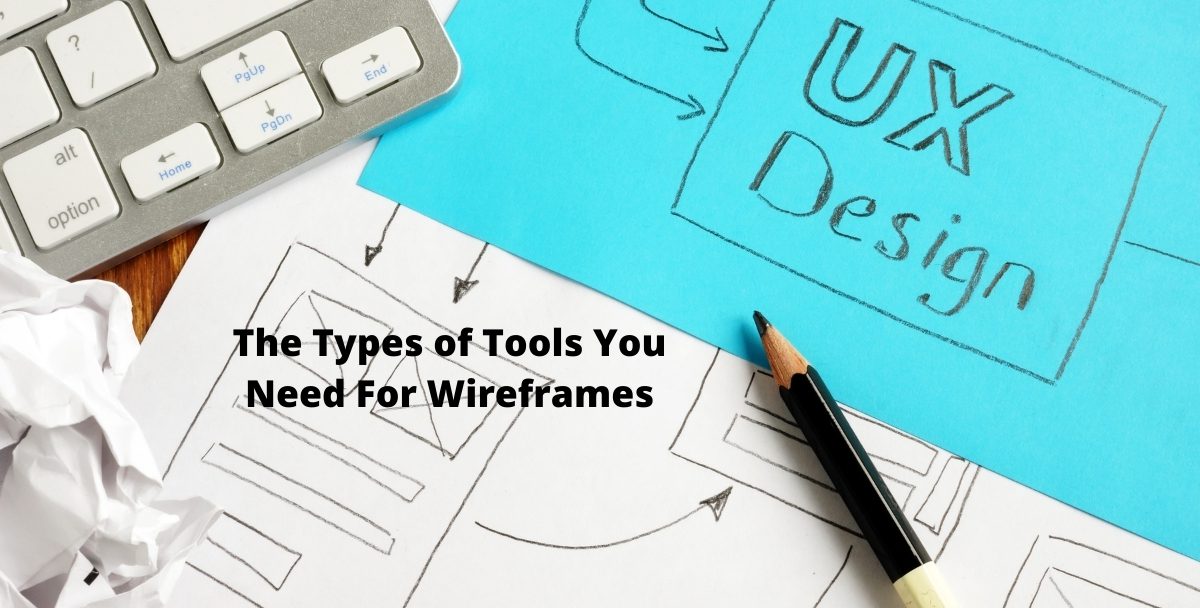 When it comes to wireframing, picking the right software can make a huge difference. The right software tools can help you take your creativity to a new level.
Thank you for reading this post, don't forget to subscribe!
Wireframing: A Key For Successful UX Design
Mastering wireframing is critical for the modern UX designer. Wireframes can help you secure jobs, funding, and collaborate with partners. Speeding up your wireframing process is essential for creating a more sustainable work flow.
The best modern wireframing software utilizes a simple type of computer graphics called vector graphics. Though vector graphics aren't new, it's newly easy to use vector graphics without formal technical training. With vector graphics, you can quickly create digital designs without needing much in the way of technical skills. Here are several of the most popular applications for wireframing today.
Sketch
If you are more concerned about speed than anything else, Sketch may be the wireframing tool for you. Developed at Bohemian Coding, Sketch is a prototyping tool with a fairly loyal user base. This intuitive program provides the user with intuitive grids and guidelines to work from. Sketch also features plugin support, which adds to the long-term viability of the software. Unfortunately, there is currently no available free version of Sketch. In addition, Sketch is only operable on Mac at this time. Additionally, Sketch is a fairly resource-intensive application. Know more about UX agency.
Figma
Figma is design software that utilizes the power of the cloud. This one-stop platform is accessible for any designer who can browse the web. Figma allows for versatile real-time collaborations. Keep in mind that Figma has fairly steep system requirements, which makes this choice less than ideal if you're using an older computer. Nevertheless, Figma is a reliable application that has earned a lot of good will in the design community.
Adobe XD
Launched in late 2017, Adobe XD is a newer entry into the UX design sector. However, Adobe has been a force to be reckoned with for decades. XD integrates seamlessly with the other applications that have made Adobe a powerhouse in graphics and design. With XD, you can make a remarkably broad array of wireframes and prototypes. Despite its limited collaborative features, the free version of XD is a fully functional wireframing tool. Conveniently, XD is usable across a broad variety of operating systems and platforms.
What the Best Wireframing Tools Have in Common
While these software tools have plenty of unique qualities, they share certain key strengths. For example, all of these tools allow for the use of iterations in the design process. They also have excellent documentation and user support.
Before selecting a wireframing tool, you're well-advised to take a close look at its user community. A vibrant user community can provide you with crucial tips and tricks. Adobe has worked hard to cultivate XD's user base. At the XD Ideas content hub, you can easily interface with other users in a fruitful manner.
Even if you are a solo freelance designer, you can learn a lot by interfacing with others. Whatever your level of expertise, you'll always find it helpful to get fresh perspectives on design.
Mockplus RP
Mockplus is a free online wireframing tool that allows you to easily create from outlines, design flows and ideations to fully interactive wireframes and hi-fi prototypes. With its intuitive drag-and-drop builder, and tons of ready-made components, icons, and templates, you can wireframe and prototype anything at lightspeed. As a non-coding prototyping tool, Mockplus RP brings life to your prototypes without writing a single line of code. It is one of the best wireframing tools due to its collaborative features and ease of use.