Why should businesses outsource their accounts services?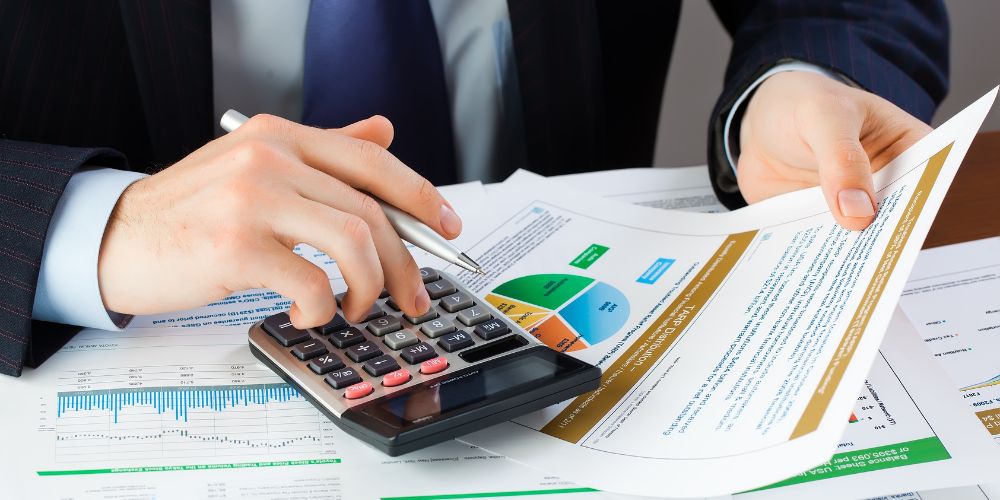 Accounting and Tax preparation are two essential functions a small business must implement from the start. Unfortunately, many small businesses, startups, and entrepreneurs find it difficult to hire an accountant. Especially those with the skills necessary to prepare the financial statements for their company, manage bank account operations, analyze financial data, and draft outgoing invoices.
Thank you for reading this post, don't forget to subscribe!
If you hate dealing with your books and constantly feel stressed about keeping up with things like tax laws, it's time to opt for outsourcing. Entrusting your finances and sensitive information to a third party may be intimidating, but it becomes an investment when you find the right fit.
Numerous small businesses that pay little or no attention to their accounting ultimately fail, which is undesirable.
Outsourcing finance and accounting services can assist a small business in keeping track of its finances while significantly reducing the time and money spent on bookkeeping.
Read this article to understand how hiring a F&A service provider will benefit small businesses.
It is exhaustive to maintain in-house accounting professionals
When hiring in-house accountants, you will look for candidates with a solid accounting track record and the appropriate credentials. If you do not invest in finding the ideal candidate, month-end financial reporting and account processing reliability will suffer.
In addition, you must ensure that the company's financial experts are up-to-date on any changes to financial regulations and accounting principles. Outsourced finance and accounting services will ensure you have access to experts continually trained in the latest financial trends and accounting principles. Therefore, one of the reliable ways to determine whether you are operating with the appropriate offshore financial accounting experts is to assess their familiarity with current financial trends.
Allows you to spend more time growing your business
Every business owner's priority must be managing and expanding their company. This can include creating a product and ensuring its production selling, managing people and processes, and broadening the business in various ways.
Accounting and tax functions are prime functions that businesses outsource first. Why? Because they can be easily separated from the remaining business functions.
Nevertheless, if you attempt to manage all accounting tasks on your own, they can become a drain on your time, energy, and focus, consuming too many hours per day. If you cannot effectively manage your time, your business could suffer or even fail. Businesses outsource accounting services primarily to utilize the time in other services.
Expand your expert team
Instead of being stressed and overworked while managing accounts, you gain access to an external team of specialists when you outsource accounts services. Of course, this also implies fewer costly errors!
The outsourced accounts services ensure that you pay the bare minimum in taxes and achieve the maximum on tax refunds. There are numerous exemptions and loopholes, but it can be tedious for an employee to recognize them if they are already overworked and do not know where to look.
Various accountants specialize in particular industries and comprehend the complexities of your business and accounting regulations. For example: In the construction domain, it requires having knowledge of work-in-process accounting and costing.
Reduced risk of fraud
When a small number of employees are responsible for financial reporting and accounting, the likelihood of fraud or omissions increases. Accounting experts in small organizations are frequently tasked with several responsibilities; consequently, the likelihood of inaccurate financial reporting is significant.
Any finance and accounting service provider employs top financial experts to evaluate your company's financial accounts. They rigorously examine discrepancies and financial records for faults using robust technological platforms. When a business outsources accounts services, the internal controls are robust to ensure the accounting system's information flow is correct and seamless.
Retrieve your time
Outsourcing will help you regain the time lost. In addition, it lets you focus on building your business and doing what you enjoy rather than worrying about your records and compliance requirements.
According to research by the American Psychological Association, brain bottlenecks caused by switching between tasks might consume up to 40% of your working time.
You established your firm to offer the product or service you are most familiar with, but it is tough to be productive when you are being pushed in so many different directions. Only you can understand your business's operations, goals, and vision, so you should be the one to concentrate on establishing, selling, and expanding it.
Gain vision to scale your business
How would you scale up your business if you don't know how it's functioning financially?
Having correct financial data will aid in developing a business expansion strategy. You will understand how to increase revenues and accomplish other objectives. This will allow you to organize your business yearly rather than monthly.
When an accountant reviews your records daily, they can advise where adjustments are necessary. They can explain the significance of all the figures, allowing you to make informed pricing, overhead, and profit decisions. Your Accounts outsourcing service provider will be able to help you comprehend and enhance cash flow when determining where to decrease expenditures and where to spend more money.
Comprehensive financial reports
The accuracy of the financial reports is crucial for business executives as they provide a comprehensive picture of the cash flow, which assists them in making business-critical choices. Unfortunately, due to a lack of time, internal financial and accounting specialists may generate delayed financial reports that are not thoroughly reviewed or assessed for mistakes.
Outsourcing finance and accounting activities can guarantee accurate, timely, and insightful financial reports, which are essential for determining the course of action for your firm.
In-house team cannot keep pace with the trends in the financial industry
You are already challenged to stay up with the latest developments in your own business, making it nearly impossible to monitor accounting and changes. So, how can you ensure that your financial professionals are abreast of the latest financial practices?
With an outsourced accounting service, you can rest confident that you are working with experienced professionals that stay abreast of the latest financial industry developments and accounting best practices.
Help you avoid negative outcomes and focus on positive ones
Accounting mistakes can be costly for your company. If you end up owing back taxes and penalties, your prosperous business may face a loss. An apt finance and accounting service provider can assist you in overcoming the situation.
Errors are not limited to those that directly cost you money. The tax code includes a variety of possible deductions and other benefits for business owners. Never assume that you are familiar with some standard deductions. If your business outsources finance and accounting service, the negative side of your organization's finance will be reduced.
Increased security and confidence
Regarding accounting, it's not uncommon to feel that possible problems constantly compete for your attention. If you have experienced problems with accounting (common for small businesses), you may believe like landmines await the unsuspecting business owner – because it exists!
However, working with outsourced accounting professionals mitigates time constraints, worry, and anxiety. Your sense of security and self-assurance will rise when you realize your needs are being met. In addition to this, proactive improvements are also being made.
Conclusion
Compared to an in-house accountant, outsourcing your company's finance and accounting services can give you a superior experience, efficiency, and objective advice at a cost. In addition, you will witness a return on your initial investment due to the time, money, and stress you will save by outsourcing your accounting.
Businesses Outsourcing Accounts services can see positive results in terms of time and cost. The reason is that outsourcing companies can handle accounting services of any size and complexity. With skilled and experienced professionals, outsourcing companies excellently perform account services.