Why Become a Web Developer in 2021?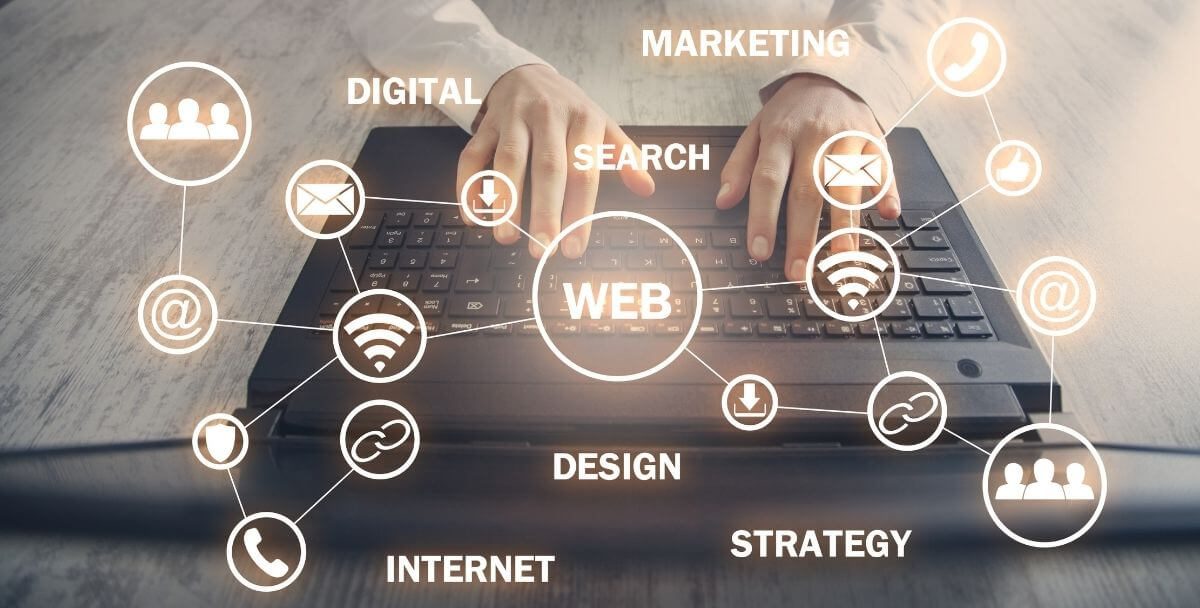 Maybe web development is a career option that you are considering for the future or something that you have your reservations about. Perhaps it is a trade that you haven't given much thought to yet. Either way, web developers are enjoying higher demand than ever before and with every business today in need of its own website, it's easy to see why web development is a great career option to get into if you want to find work that you are never going to be short of. Here are some of the top reasons to consider a career working in web development.
Thank you for reading this post, don't forget to subscribe!
High Demand for Web Developers:
With over a million computing jobs currently available and nowhere near this number of qualified developers to fill them, those who are interested in acquiring the high-demand skills, knowledge, and expertise to get into the IT field will certainly benefit from adding web development and coding to their resume. It's clear to see that there is currently a high demand for web developers that is set to continue over time. As it becomes more and more important for businesses to have their own, well-developed, and well-designed websites, it's safe to say that with an online masters in computer science from Baylor University and your web development skills, you won't have to worry about looking for work for a long time.
Great Income Potential:
Certified professional web developers can earn an average salary of almost $70k per year, according to the US News and World Report. Web and software development is also one of the rarer career options where thanks to the high demand for these professionals, entry-level positions tend to have much more generous starting salaries compared to other career types. Salary might not be the single factor that you consider when deciding on a career in web development, but it is definitely worth thinking about.
Options for Learning Code:
If you are serious about a future career as a web developer and learning how to code, there are several options to consider when it comes to web development education. Whichever way you prefer to learn, there are lots of options to choose from including teaching yourself online, taking a coding bootcamp, or getting a degree in computer science or a related subject. The option that you choose will depend on the qualifications that you want to gain at the end of it and how quickly you want to learn to code and get out into the workforce as a trained developer. More and more aspiring developers are choosing bootcamp options as this is one of the fastest ways to learn how to code well but getting a degree might be worth considering if you want to add a qualification to your resume that will help you find more work opportunities.
Know more about Full stack developer course with placement guarantee.
Work for Great Companies:
Tech is the place to be right now, with so much high demand for web developers and very few trained developers to fill the positions. Because of this, it's not difficult to find work at a tech company that does a great job of making working life extremely comfortable for software and web developers to encourage them to stick around for longer. Many tech companies are very modern and relaxed, with great co-workers, free food, and fun games available at the office.
Work From Anywhere:
Web developers were not hit very hard by the COVID19 pandemic – if anything, web development was a skill in very high demand as more and more businesses needed to improve their online presence to adapt to the changes brought about by the crisis. One of the great things about a career in web development is that you don't need to be in any specific place to do it. All you need is the internet and a laptop, making it easy for to you work from wherever you want. While not all web development jobs are remote, it is one of the easiest industries when it comes to finding work from home employment opportunities if that is what you want.
Freelance Opportunities:
If you prefer working on projects in your own time and on your own terms, there are lots of opportunities to consider as a freelance web developer. Once you have become a part of the web developer community, you will find that there are lots of opportunities for you to freelance and it's not uncommon for freelancers to charge $50 per hour even at the entry-level. You can turn freelance web development into your entire career and make it your main source of income, or turn to freelancing as a way to make some additional money alongside your main employment.
Express Yourself:
A career in web development can be a lot of fun since it gives you the chance to express yourself and be creative while working on the internet. You can easily try out anything that you think might be an idea worth pursuing, whether you are working on a personal project or hoping to improve and discover your skills as a web developer. The options are endless when it comes to getting in touch with your creative side to come up with new and unique ideas for websites for your clients that will stand out and get attention in a competitive market. If you like thinking outside of the box and designing things that stand out from the crowd, this could be the perfect career opportunity for you.
Deciding on the right career for you is not always going to be an easy decision, especially when it is not always possible to be sure of the outcome after investing your money and time into training. The good news is that web development is a career that is fun, creative, in very high demand, and with great earning potential and progression opportunities to go for. You can find work in employment, working remotely, or even starting your own business as a web developer, and with most businesses today needing this service, it's difficult to be out of work.