What is Redgifs and How to Download Gifs?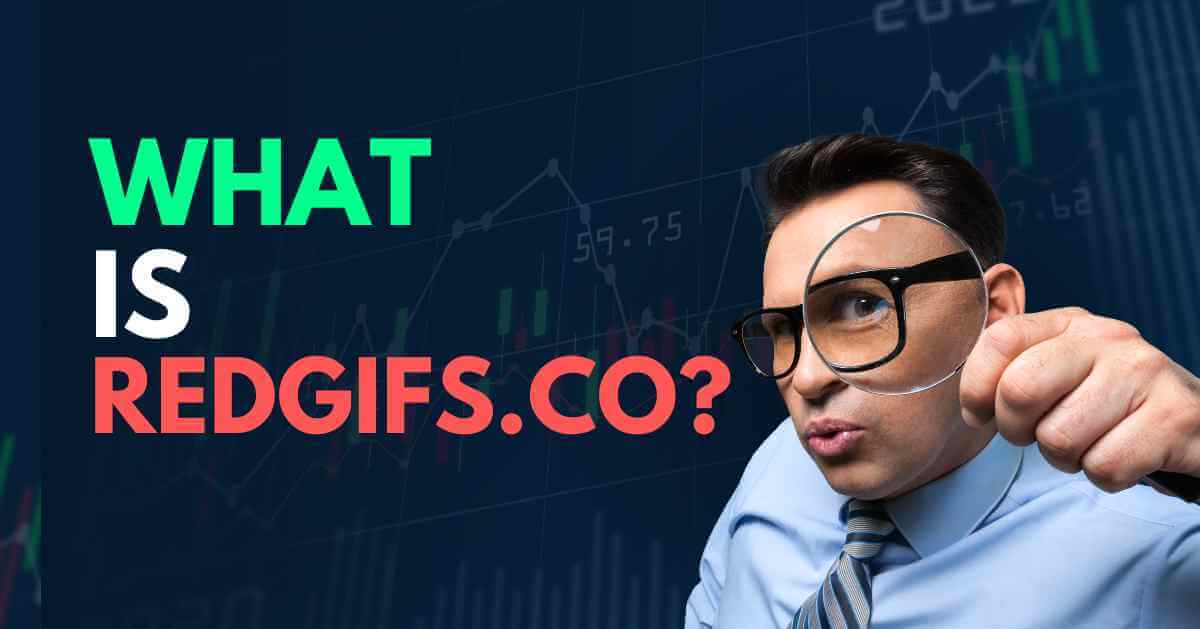 Introducing RedGIFs, the platform where Reddit meets animated GIFs. Reddit has a range of users engaging in discussions, on topics like motorsports and technology. Unlike social media platforms such as Facebook (although Twitter technically allows adult content it's not the platform, for it) Reddit permits adult-oriented content. That's where RedGIFs comes into play.
Thank you for reading this post, don't forget to subscribe!
What is Redgifs.com?
RedGIFs, which can be found at redgifs.com serves as a platform specifically designed for sharing adult-oriented GIFs. In the past, there was a known website called Vine that allowed users to upload videos lasting no more, than seven seconds. Unfortunately, Vine eventually shut down because it struggled to generate revenue and cover the costs associated with hosting videos on its servers.
Vine was highly regarded during its time. Has only faced competition from TikTok since then. RedGIFs follows a model of Vine by allowing users to share video clips in the form of GIFs. This approach helps reduce costs for both creators and viewers. Interestingly many people find enjoyment in watching GIFs of videos, which is why GIFs has gained substantial popularity as a unique concept.
The creators of RedGIFs are dedicated to maximizing views, for their GIFs and aim for their content to go viral. According to SimilarWeb redgifs.com receives an estimated 69.0 million views. The website's initial launch date is documented by the Wayback Machine as December 23, 2019. Over time the Internet Archive has preserved the domain redgifs.com a total of 4,434 times between December 23 2019 and September 4, 2023.
[Also Read: Why RedGIFs Not Working, How to Fix it?]
Is redgifs.com Safe?
After I installed Malwarebytes Browser Guard on my Chrome browser I noticed that I could browse through the redgifs.com website smoothly without any interruptions. To make sure it was safe I ran malware scans using both Malwarebytes and Spybot – Search & Destroy. They both came back with results. Furthermore, I performed a system scan using Microsoft Defender which also confirmed that there was no malware present.
To double-check the cleanliness of the site I used an online malware scanner on redgifs.com well. The scan also showed no issues or signs of malware. It's worth mentioning that the site hasn't been blacklisted by any security vendors either.
How Does It Work?
Redgifs are a type of animated GIFs that create a captivating strobing effect by utilizing the red color channel. Of using frame transitions each frame is presented as a fading red rectangle before the next one appears. This unique technique allows for the creation of eye-catching animations and patterns.
How to Download redgifs.com Videos?
Unfortunately, it's not possible to download videos from the RedGIFs website. However, you'll notice a "Copy link" option, below the animated GIFs. This allows you to easily copy video links and share them with your friends on platforms, like Google Chat. Keep in mind that these links won't initiate video downloads; instead, they will direct you to the RedGIFs website where you can view the content.
Although there are some third-party websites claiming to offer GIFs downloads it's worth mentioning that such actions are not openly encouraged. RedGIFs itself has taken steps to prevent downloading indicating a preference for users to enjoy their content within their platform.
How to Design a Redgif?
Redgifs are a rather niche category of animated GIFs that specifically showcase the color red. Surprisingly versatile they can be used for purposes.
To create a gif you'll need an image editing tool, like Photoshop or GIMP. Open your image. Create a layer. Use the paint bucket tool with the color set to red. Click on the area of the image you want to make red. It will instantly fill with your chosen color.
If you want to add animation you can achieve it by creating layers and adjusting their positions sequentially. Once finished save the image in GIF format. Afterward, you can easily share it by uploading it to platforms, like GIFSoup or Imgur.
[Also Read: Fabguys Login – Step by Step Process for Registration and Login]
How Can I Delete the redgifs.com Account?
To close your RedGIFs account all you need to do is send an email to accountdeletions@redgifs.com, the website. It's quite common for platforms to ask users to reach out for account deletion and this follows the protocol. Once you contact them using the given email address they will guide you through the process of deleting your account based on your request.
Best Redgif Examples
Redgifs are animated GIFs that are created by accelerating video clips and transforming them into GIF format. This process can be accomplished using methods with software, like Adobe After Effects or Apple Motion being the choices.
The term "Redgifs" is derived from their color, which comes from the practice of recording videos against a red backdrop. As the video is accelerated the red background becomes transparent leaving the GIF featuring the subject.
There are techniques for creating Redgifs but many creators prefer using specialized software such, as Adobe After Effects or Apple Motion. These applications provide users with the ability to speed up video clips and produce seamless GIFs.
Redgifs Benefits
Redgifs is a platform designed for users to provide a wide range of GIFs that showcase beloved characters and memorable scenes from various movies, TV series and video games. These animated GIFs can greatly enhance the appeal and engagement of your blog or website. Additionally, they offer a way to express your admiration, for your movies, TV shows and video games.
Redgifs Drawbacks
Redgifs are a kind of animated GIFs that stand out with their black color scheme. They emerged as a response, to the popularity of white GIFs. It has gained significant attention on the internet. However, there are some drawbacks associated with using this website.
Firstly creating redgifs can be quite challenging. It requires time and effort compared to making GIFs since it involves designing two separate images that need to be merged together. This process can be particularly overwhelming for individuals who don't have experience in design.
Furthermore finding gifs can sometimes be a bit of a struggle. Although there are websites dedicated exclusively to featuring redgifs they are not as widespread, as GIFs, which makes it slightly more difficult to discover the specific ones you're looking for.
[Also Read: How female hormones affect weight loss?]
Conclusion
In summary, redgifs have become a type of animated GIFs known for their black color scheme. While they possess a quality there are some challenges associated with creating them. Designing redgifs can be more time-consuming and intricate, for individuals who're less experienced in graphic design. Additionally, they may not be readily available as GIFs, which can make them more difficult to come across. Nevertheless, this site has carved out a place on the internet. Cater, to those who appreciate their unique aesthetic appeal.