6 Ways to Make Webinars More Interactive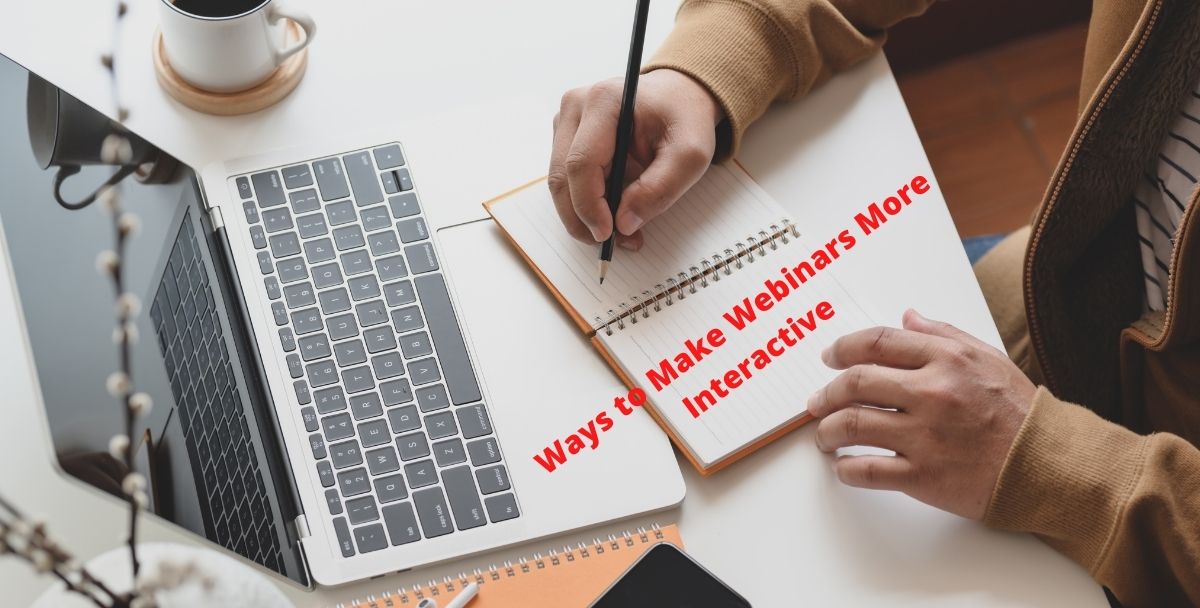 If you have ever attended an online webinar that required no participation, it probably wasn't long before you lost focus and turned your attention to email, social media, or some other distraction. It's also rather easy to feel disconnected from other members in attendance.
Thank you for reading this post, don't forget to subscribe!
If a webinar is boring, chances are people will tune out pretty quickly. To prevent this, it's necessary to implement engagement tactics to help draw people's focus and encourage them to interact. In this article, we will discuss a few ways in which you can fully leverage your webinar platforms to make your webinars more engaging and interactive.
1.  Start With a Meet and Greet Session
At the beginning of the webinar, it's a great idea to have presenters and participants introduce themselves and make a brief statement about themselves, such as their hobbies, interests, or special skills they may have. This makes the event much more personal and less formal in that it allows everyone to be on a first name basis with one another.
2.  Incorporate More Q&A Time
Asking questions is a simple and effective way of getting learners involved. As a general rule, presenters should try to avoid going over more than two or three slides without asking questions. By asking questions to recap important keynote points, you can ensure that participants are absorbing the information you wish to convey.
It's also a good practice to periodically open up the discussion and answer any questions that attendees may have. Perhaps they didn't catch an important highlight, or maybe they are interested in a more in-depth explanation of a particular topic. Whatever may be the case, Q&A's are a great way to keep everyone on the same page, while also boosting engagement.
3.  Integrate Social Media
Using social media is a great way to encourage people to stay in touch with presenters after the webinar and ask follow-up questions. It also allows attendees to network with one another. As the saying goes, a person's network is their net worth. Facilitating social networking is a great way to offer participants added incentive to interact during the webinar.
4.  Implement Gamification
Gamification is an effective teaching method that takes the fun and addicting elements found in games and applies them in non-gaming contexts. Gamification techniques can be implemented in quite a few ways during webinars. Quizzes and puzzles, level systems, badges, points, and rewards, are just a few ideas for gamification elements that you can incorporate into your next webinar.
5.  Use Visual Aides
It is easy for people to lose their focus when they are unengaged. The mind has a tendency to wander, especially during audio presentations. Research has shown that the reason for this phenomenon is due to the fact that humans process visual information more quickly and accurately than text and audio.
People learn and absorb information more readily when a presentation is accompanied by visual aides. This translates into a higher level of engagement for all participants involved, leading to a more effective and productive webinar session.
6.  Encourage Chat
Most webinar softwares offer the added functionality of a chat feature. A chat feature can be a great way for people to engage and interact with each other. It opens up another valuable channel of communication between participants and the presenters. At the beginning of the webinar, you should mention to attendees that they are encouraged to chat amongst themselves and share ideas during the presentation, as long as they refrain from going off topic.
Other Ways to Make Webinars More Engaging
There are various other tricks you can use to make webinars more interactive and engaging, such as the use of a placeholder slide, or slideshow, with music and a countdown timer during breaks. Additionally, you could provide a list of helpful web tools and resources to attendees that will help them gain a fuller understanding of the topics discussed and put those learnings to good use.