5 Proven Ways To Keep Your Audience Engaged on Social Media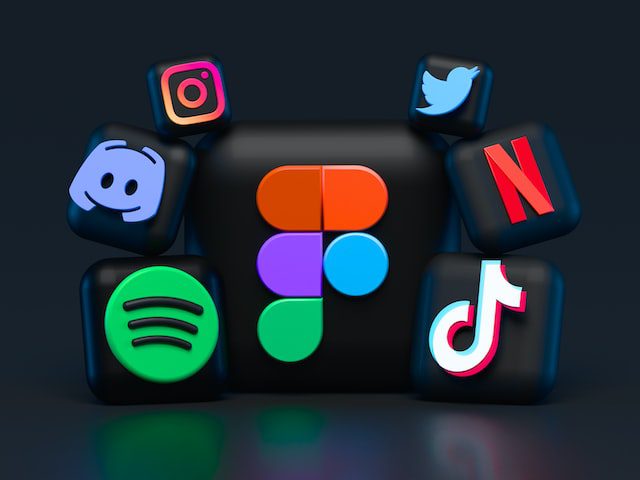 When it comes to marketing and advertising, metrics can be vital. Engagement rates, specifically, are a great way to measure the effectiveness of your marketing campaign.
Thank you for reading this post, don't forget to subscribe!
However, for engagement rates to be high, you must craft your strategy accordingly. Of course, there are a million ways markets tackle this problem, but a few tried and true methods always work.
Below we explore some of those methods.
Utilize social media to its full potential
We have heard about the various benefits social media has to offer for businesses, regardless of their niche. However, picking the right platform will make all the difference in the world.
TikTok
If you want to target a younger audience, TikTok is your best bet. Once you know where you can establish contact with millennials, it's time to talk about how you can engage with them.
Since TikTok is a very visually based platform, you will have to create compelling, entertaining, and captivating videos. Besides the content aspect, you will have to follow various metrics to find the best time to post on TikTok to maximize your chances of successful engagement. 
Instagram
Instagram is quite similar to Tiktok in many ways. You will need to create interesting visual content if you want to engage with your followers. To achieve success on Instagram just like on TikTok, you can try to start various discussions with the help of the Story feature.
Facebook
Facebook, on the other hand, is a bit different and your content format should be similar to a blog. For instance, you can set up a Facebook group, whether it is public or private, and let your audience join and engage in a conversation with them. You can also send invitation to other social media channels so they can also join your Facebook group and promote your brand.
Stay trendy
There's no engagement without discussion fuel. To stay relevant and interesting to your audience, you will have to keep track of the latest happenings and trends. Nowadays, achieving this is very simple. All you have to do is open Twitter every once in a while and follow the right people.
If you are a business owner that constantly has to stay in touch with the latest technological development, it's impossible to stay relevant without following the right tech celebrities online.
For this reason, stay active on social media and don't leave a rock unturned when it comes to the latest trends.
Set the spotlight on your employees
Customers love businesses that allow them to connect with them on a personal level. Businesses that just care about profits don't have as successful campaigns as those that foster engagement and customer relationships.
Besides showing your human side on social media and your other channels, you can also incorporate your employees into your overall marketing strategy. For example, you can show behind-the-scenes footage of how your employees are preparing and packaging your customer's favorite product, or provide teasers of new and upcoming product series.
Showing the in-office atmosphere and mood will show your customers how much you care about your employee and that you are a conscientious business proprietor.
Be consistent
Success doesn't come easy. A high engagement rate is one of the hardest things to achieve in the marketing world. However, you keep consistency and try to make your content as relevant as possible, while also taking a look at the metrics to see whether your strategy is performing as well as you want it to.
Posting daily will fill your follower's feeds with your content and make it much easier for them to remember you and your brand.
Host live webinars
Webinars are a valuable marketing tool that can help brands reach new audiences, communicate their brand's message more accurately to the existing ones, and build trust rapidly.
Many believe that webinars are no longer relevant, but this is not true. Statistics show that markets are still favoring webinars over other strategies to engage with their customers. If you are looking to effectively reach a larger audience, webinars might be the right choice to deploy your social media strategy.
Final thoughts
Engaging with your audience is the best way to grow your business properly. In addition, engagement is the main force that drives organic growth forward. If you are interested in achieving success on social media channels and on other platforms, follow the strategies we outlined above.