Most Popular Warehouse Management Practices in 2021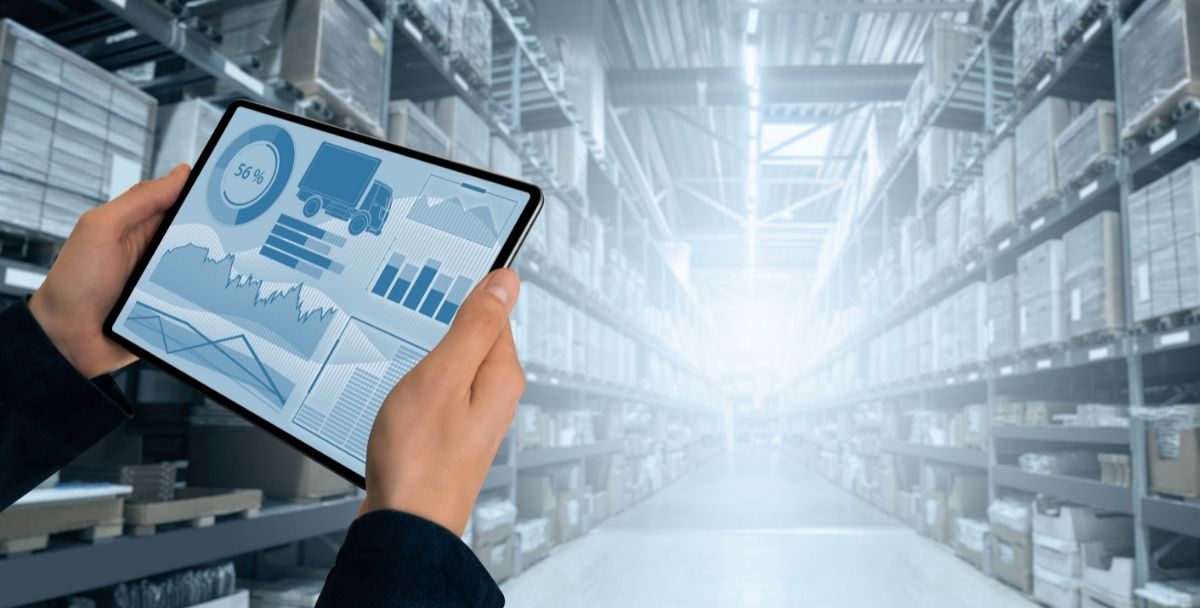 Are you struggling to manage your inventory? Are you facing challenges in staying ahead of your competitors in the supply chain industry? If Warehouse Management is giving you sleepless nights, then you have bumped into the right space.
Thank you for reading this post, don't forget to subscribe!
Warehouse management is like the spine of the entire supply chain system. Handling the supply of products and ensuring that the products are smoothly delivered to the vendors on time is a big challenge for most warehouse managers. Thus, to make this impossible-looking task easy, Warehouse managers have adapted the best inventory management technique (Warehouse Management System) that can improve productivity, reduce wastage, and keep up with the seasonal inventory demands.
Furthermore, a warehouse management system not only monitors the inventory process but also tracks the requirements placed by the internal staff, customers, and vendors.
Here are few most popular warehouse management practices:
Simplifies Processes
A robust warehouse management system is designed to simplify processes and streamline work orders. It can give managers a complete download of the movement of inventory within the warehouse. The system collates all the information and integrates it into one single platform, like the SAP or the ERP. Thus, by centralising data, managers can get a fair idea about the workings of the warehouse and take calculative measures for the betterment of the organisation.
Re-structure your warehouse floor plan
For Warehouse Managers, space is the most important criterion for effective warehouse management. You must know that there is a science that defines the way our warehouses must be managed. A warehouse management system will segregate the stocks as per their level of importance and ensure that every stock is correctly stored as per the FIFO principle, i.e., goods that enter the warehouse first must leave the warehouse first, and this is how stocks must be arranged as per their level of importance and priority.
Also, it is advisable to keep changing the storage arrangement within the warehouse. Whether it is a big or small warehouse organization in question, a shift in your floor plan can create more space to accommodate the increase in demand and keep your inventory resting within the warehouse, organized.
Label your inventory as per their demand
Thanks to the modern-day warehouse management system that has introduced the barcode tagging process. The fast-moving products can be tagged as bestsellers, and the business decision of always maintaining a decent stock of these items could be taken in advance. Also, every product can be given a unique code number and, these numbers could be entered into the WMS so that the products can be tracked with just a single click. By adopting this practice, you can manage the inventory more efficiently.
3PL warehouse management
3PL stands for 3rd Person Warehouse Management. Using the 3PL system, you can outsource the most critical aspect of supply chain management. This method is best suited for companies that have just started their operations or are planning to expand their services in multiple cities. Thus, getting into the complications of warehouse management, you can expand your business. However, it is essential to hire the best 3PL Warehouse Management company to look after your operations so that your customers, processes, and billing-related activities are easily handled.
Invest in Training
There is an old saying – "Technology is rocket science only for those who do not understand it; for others, it is an effective tool."
Although you might outsource your IT related queries, it is essential to train your staff in basic IT operations and make them familiar with the technology, you are using to manage your warehouse operations.
Constantly interact with your employees can allow them to openly suggest creative solutions to various challenges so that together you can enhance productivity.
Conclusion:
WMS is a tool that can increase the accuracy and efficiency of the entire process. With the growing competition, WMS is the perfect solution that is designed to manage the various challenges and seamlessly manage your logistics.
Undoubtedly, warehouse management can turn your supply chain into a competitive advantage.