Tips for Businesses to Enhance their SEO Efforts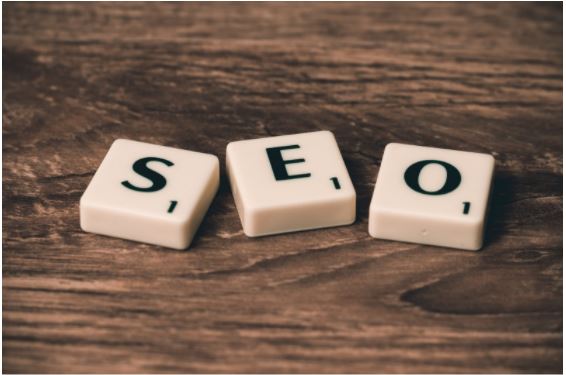 Search Engine Optimization is leveraging more importance for businesses today, making the list of tips to boost SEO results literally endless! As this digital world is more or less ruled by SEO. This is making it very difficult for businesses to keep up with the ever-changing requirements of SEO. Even though algorithms used to determine the rank of a website might be changing, there are still a few primary principles that remain unchanged.
Thank you for reading this post, don't forget to subscribe!
Google and other search engines are getting smarter by the day, making it more and more difficult to bag the top ranks on the search results page. Fortunately, today, various SEO agency businesses are equipped with the right experience and expertise to guide businesses through this journey.
Here we will discuss a few tips or suggestions that will help businesses enhance the effectiveness of their SEO efforts with ease. Businesses that are new to this can leverage these tips to get a headstart on their SEO efforts and have basic information around all things SEO companies can help them with at a general level. You can check for more information here searcharoo.
Important SEO tips for all kinds of businesses
Enhance the website's user experience:

Every search engine aims to provide its users with the answers to their problems without much hassle. That said, websites that are easy to use and show the best results to the user's query are most likely to get the best ranking. 
Therefore, more efforts should be put into improving the website's user experience, because stats suggest that search engines do reward websites with lower bounce rates. 
Speed of the website:

The time required to load a page of the website plays a crucial role in determining the rank of a website. Slow pages are always a bad thing for websites because it frustrates users and customers and discourages them from buying the product or service offered on the website. 
Data suggests that a single-second delay in loading a page can result in a 7% loss in overall conversions, making it even more important to have a website with a faster page loading speed.
Right keyword at the right place:

Good keywords have always been a part of websites that rank well in search engine results. However, it is about using many keywords, but it is also about where they are being used. 
One must make sure that the keyword appears at least once in the website URL, if possible on the content's title, and most importantly, within the first hundred words of the content. Right keyword policy is something that can bring your SEO agency to the future.   
Publish optimized content:

The number of content and information available on the web are endless. Therefore, a website needs to reach more and more customers and boost its ranking on the search engine results.
It is very important to ensure that every single piece of content on the website is easy to read and understand while also maintaining the good standard that depicts the authenticity of the information. Businesses must focus on keeping the paragraphs shorter, using sub-headers and bullet points, leaving a little blank space in between, and making it easy for the readers to read.  
Linking out to other websites:

Most businesses seem to assume that liking out is bad because it takes visitors away from the website. However, link building is one of the most primary aspects of developing an effective SEO strategy. 
Linking is important as it helps visitors easily reach the authentic source of information and verify it by themselves. Furthermore, businesses must make sure that they link out to pages and websites that offer value to the visitors; otherwise, the entire process is pointless. 
Get rid of zombie pages:

Zombie pages are nuisances that do not bring any traffic to the website, but they are just there for no apparent reason. However, deleting these pages can boost the rank of the website. A well-known e-commerce platform witnessed a

31%

increase in traffic after getting rid of eleven thousand product pages. 
Conclusion
Even though this list of tips is not very exhaustive, a business could do many more things to boost the ranking of its website. However, these are some of the most effective and easy-to-follow suggestions that can be very helpful for a business. All in all, optimizing the website and the contents within it can be very helpful in boosting the rank of a website.