Importance of Spelling Applications for Your Children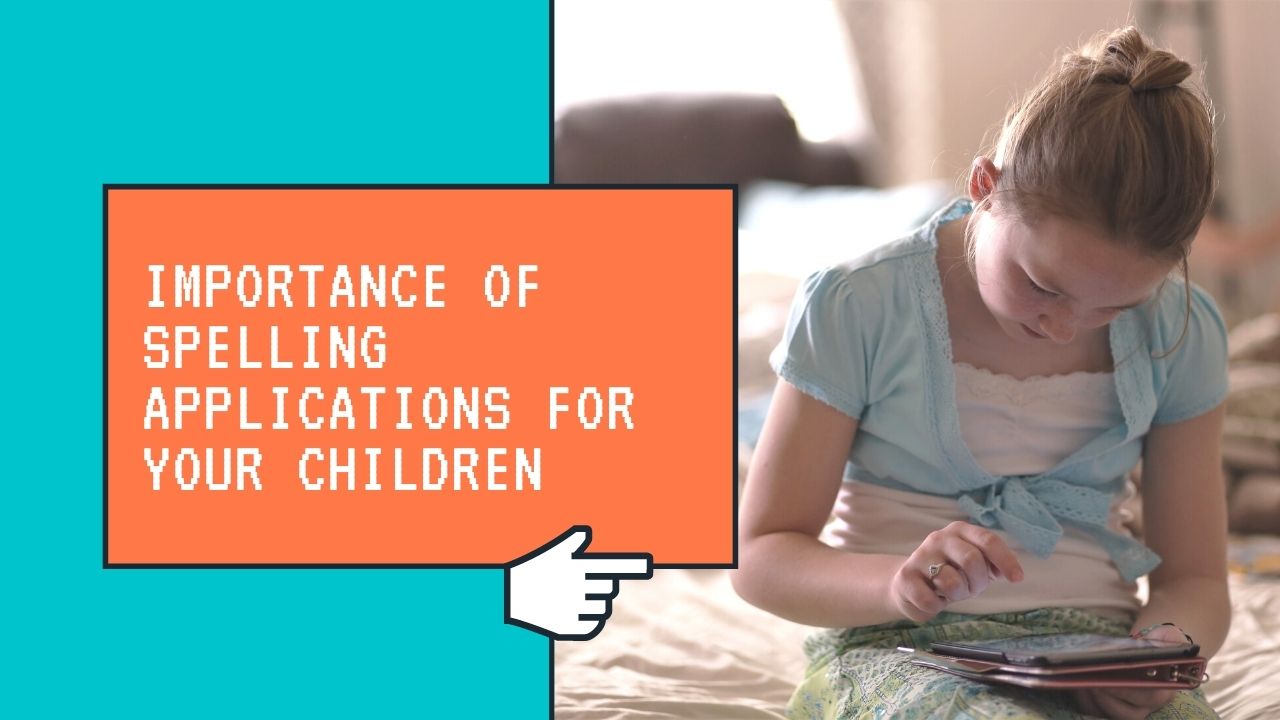 Spelling is a crucial skill to learn at a young age that can significantly impact the overall growth of a child. But, often, children do not pay much attention to spellings, and as a result, weak spellings affect their academic growth adversely.
Thank you for reading this post, don't forget to subscribe!
Once your child is skilled at spelling, it will improve their vocabulary and enhance their reading comprehension skills. If you are worried about how to make learning to spell easy and engaging for kids, install a good spelling app immediately.
Is an Application Effective to Learn Spelling?
Spelling is a learned task that demands formal and informal teaching and practice. You can easily pick up the oral part of a specific language depending on your cognitive abilities, linguistic environment, and degree of motivation and dedication.
But, when speaking about learning how to spell, write, and read, things can become a bit slower and may even demand much more attention and careful practice. Fortunately, huge web technologies and mobile applications have greatly facilitated language learning.
After all, a nicely developed application for spellings will help the learners learn to spell making right from scratch. You will not need to listen to any boring lectures or study the traditional ways. You can use the application and learn the spellings as per your comfort.
Creative and Engaging Apps
The beauty of these applications is that children will experience fun while they learn. Spelling learning apps are engaging and are designed as per different age groups. The fun activities and game parts of learning apps make them a hit among kids.
No matter if you have a primary schooler or a sixth-grader, there are learning categories in the app that makes it easy for everyone to learn spellings as per their age group. Since apps have different game activities, kids learn difficult spellings with ease and without much effort.
Similarly, many applications are meant for classroom teaching, and teachers can use these apps to help students learn new words and spellings. Once you introduce your child to the right spelling app, you can be sure that they can spell extensively and without any trouble.
Learn at Your Own Pace
There are interactive applications for spelling learning that make it easy for you to learn spellings at your own pace. You can learn step-by-step and ensure that you learn the basics of spelling-making. Since the applications give you an option in difficulty levels, you can be sure that your kid is advancing at a speed that is comfortable for them.
Hence, once you learn spellings and practice at a speed of your choice, you do not force anything on your child. As a result, they not just learn the words but understand their spell formation too.
Well-Designed Exercises for Learning Spellings
Apps for spelling learning have categories, and each category strengthens a different literacy skill in the user. Once your children learn spelling through these apps, they will get to work on their skills related to word endings, proofreading and plurals, compound words, syllables, and so on.
Hence, spelling learning applications are meant for teaching spellings and explain how different types of words end, start and are constructed. In this way, your child can learn spelling formation through different formats. Once children learn how to start or end words, they can improve their vocabulary effectively.
Easy to Use Applications
Spelling-oriented applications are important for your children because they are wholesome. The developers create the application's interface in a way that nobody finds trouble in navigating and using them. After all, these apps are easy to use, and the interface is equally impressive.
Similarly, there are even options for learning spellings through audio, video, and written options. In this way, whatever mode your child wants to use to learn spellings, they can do that. Furthermore, whether you have an android device or an apple device, applications are mostly available for both these platforms.
Tests and Practice Exercises
Many spelling applications have a facility of tests for users. Once the users think that they know the spellings and are ready for a test, they can take different level spelling tests that the application has for the learners.
Hence, children can learn and practice spellings with ease, and they also find out where they lack and what their strengths are through different spelling tests.
To sum up, help your children hone their spelling skills with an easy to use, effective, and interactive spelling app. Once you make the right selection, you'll realize learning spellings was never so easy.