Social Media Marketing – A Modern Day Necessity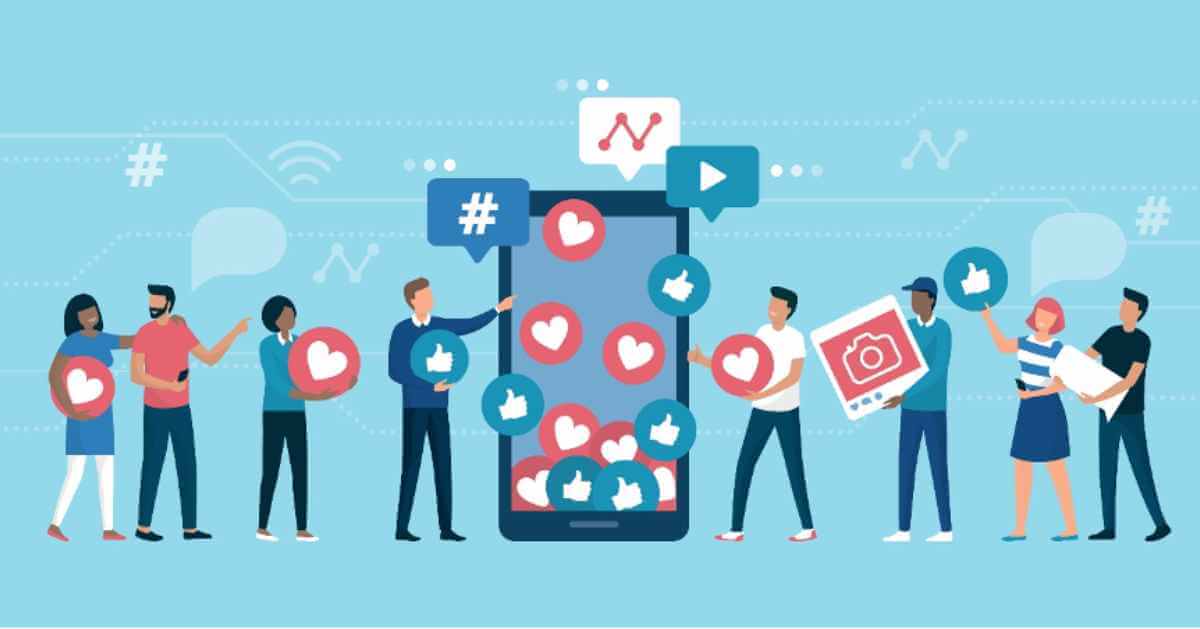 Social media has become one of the most influential and powerful digital marketing channels out there today. Take a look around you – chances are at least a few people are scrolling through a social media feed even as you read this. Precisely because social media is such a ubiquitous and powerful medium of communication, it makes for a profoundly versatile channel for you to digitally advertise your presence and connect with your target audiences in a personalised and authentic way. 
Thank you for reading this post, don't forget to subscribe!
Of course, as wise people often say, with great power comes great responsibility. Social media comes with great power, but its ever-shifting trends can be challenging to navigate for brands – after all, what works one day can suddenly be out of fashion the next. This is where a social media marketing company can step in: they can help you create a specialised marketing strategy that will do all the work for you. 
Should you invest in working with a social media marketing company? Is it worth it? Keep reading to learn more about the necessity of social media marketing today – and why you might want to enlist the help of a social media marketing company.
Go Where Your People Are
When you're choosing a social media platform – or even platforms – to concentrate your digital marketing efforts, it's naturally pretty important to go where your customers are so you can reach them directly. Given the amount of time people generally spend on social media – take a peek at your own screentime log for an idea! – if you can hang out where your audience does, your ability to reach them is all but inevitable. It's all about timing and the message, after all – the right post at the right time may well win you the brand lottery: a customer for life.
Your Story – Right from the Horse's Mouth
A dedicated social media account – on a platform of your choice – lets you tell your story and build your image in your own words. By giving you a space to get up close and personal with your audience, platforms like Twitter, Instagram, and TikTok allow you to connect with them authentically and one-on-one.
This can be a powerful tool indeed – consumers are increasingly leaning toward shopping from small businesses over big corporations. When you can communicate your story effectively, and in a compelling way, you humanise yourself and inspire your audiences through your successes and even your past failures.
There's another advantage to communicating with your audience closely: not only do you get to tell your story, but you also get a close and accurate sense of exactly what your audience is looking for. When you work with a social media marketing company, you can tweak and tailor your marketing strategies as well as develop your product accordingly. In other words, you know exactly what works!
Small Budget, Big Reach
Social media marketing is one of the cheapest as well as most effective ways of growing your brand's reach online. Even with a small budget, you have a rich range of advertising tools and even a host of social media marketing companies to choose from on most, if not all, social media platforms. With a little bit of learning, practice, and tweaking, you can make them work efficiently and cost-effectively toward your digital marketing goals.
Too intimidating? That's okay! Even if you choose not to use these advertising tools, social media marketing is relatively easy to get the hang of. Of course, you can always outsource the work to a social media marketing company and reap the sweet fruits yourself. Either way, you'd be pleasantly surprised by how far being consistent and authentic in your social media presence and posting engaging and valuable content will get you.
You can also tap into the latest trends – hello, SEO, hashtags, our old friends – to boost your reach and rankings. 
Out of Sight, Out of Mind
Your goal is its opposite: to construct an image of your brand in such a way that you are the first name to come to your customer's minds when they think of your niche, product, or service. Combine your unique online presence with a consistent and authentic presence on social media, and you never have to worry about being either out of sight or out of your audience's mind!
If you can build a unique personal relationship with potential buyers, your chances of converting them to a regular, potentially lifelong one skyrocket. In a social media work cluttered with noise, this can be difficult to pull off. A social media marketing company can help you make powerful use of social media marketing channels: with consistent and creative work, you can become the first choice for your customer in a market that spoils them for it on a daily basis.
Hey, Have You Met Your Ideal Customer?
The magic connection with your customer has been made: they've swiped right, you've matched, and it's time for your first date. There's no better friend by your side for this than a social media marketing company. As you know, first impressions are often also the last. When you begin to follow and interact with your potential customers, you open up an absolute goldmine of information about them.
You can learn a lot about your target audience: what they like, engage with, are interested in, and even want to see next from you. This can allow you to tailor your marketing strategies for your ideal customers and convert them from browsers to buyers.
The Upshot
Social media is a very powerful thing on the internet today: it offers reach as well as immense versatility, housing everyone from casual posters to entrepreneurs, influencers, and even your competition. If you can get your social media presence right, you will have mastered a fantastic marketing channel for your brand.
However, this can also be tricky: you'll need to have your pulse on what's working and what's not, not to mention keeping an eye on what your competition is up to. This is where a social media marketing company like AdLift can prove itself to be a game changer.
Simply put, they do all the work for you – assessing what's up on social media today and tailoring your content to your audiences – so you can focus on what really matters: your brand and your product. Ignoring social media marketing for your digital presence leaves you out of the trendiest and most popular conversation; tap into it today!