Which flexible smartphones are available in the market in 2023?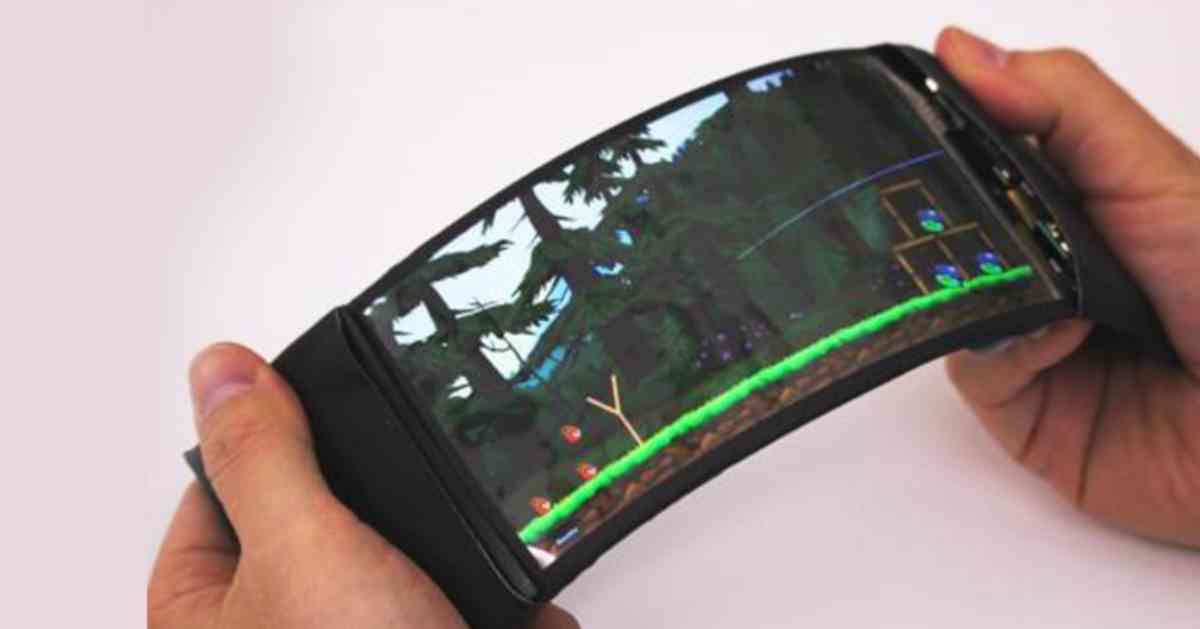 The market's most famous flexible screen gadgets are Samsung Galaxy Fold and Huawei Mate X lines. But they are far from being the only ones! The history of bendable smartphones and other devices stretches back several decades, so there were plenty of exciting devices with this feature.
Thank you for reading this post, don't forget to subscribe!
In this article, we will talk about the development of technology, the most notable gadgets, the future of the smartphone market and whether you will be able to play your favourite ऑनलाइन भारतीय कैसीनो casino slots on a flexible screen shortly.
History of flexible screens
As often happens, the first bendable displays and portable computers were invented by sci-fi writers in books and movies, and inventors and marketers from large companies slept and saw how to create such a thing in reality. And one day, they succeeded, albeit with significant reservations.
In the form of a working prototype flexible display, Gyricon, if it can be called so, presented to the company Xerox back in 1974. It was an electronic paper of tiny polyethylene spheres indistinguishable from the human eye. Each such sphere had a positive and negative charge, expressed in their colour – black and white, and they were placed inside a silicone sheet lubricated with special oil. When different voltages were applied, other images could be formed, and if desired, the number of "rewrites" could reach tens of thousands.
Only ten years later, Gyricon began to be thought of as a part of a more complex device – a PC or laptop screen. XEROX patented the technology in the early 90s and began to develop several prototypes, which never saw the light of day. But a new trend appeared: just then, people began to use cell phones, and flexible screens actively began to be developed with the expectation of them. But the cost broke everything – it was much more expensive to make a bendable screen than an ordinary one, and that's why such gadgets were never mass-produced. Even though, due to the unprofitability of all developments closed in 2005, XEROX is still listed as the patent owner.
And in 2005, another giant – HP- took up the initiative. The engineers of this company wanted to develop a flexible colour display that could be installed on any device. Even if the device itself did not bend, the idea was that the flexible screen is much more challenging to damage because it does not break from the impact. Developers tried their best, but investors refused to produce because such toys are too expensive, and their demand must be higher. So, by 2010, all developments were put aside in a long box. But all these prototypes only disappeared with a trace: they formed the basis of what was later developed by other companies.
Modern, flexible gadgets
Let's count down to 2010 when Samsung suddenly demonstrated an innovative 5.3-inch screen with bright colours and a good resolution of 960 × 800 pixels. It was still a prototype, but intensely interested both investors and consumers:
And so it went. Human Media Lab followed with an E-ink display that responded to bending. For example, by bending the screen slightly, you could turn the page of an e-book. The prototype was followed by an experimental phone that bent instead of vibrating when a call or SMS was received.
Modern concepts appeared soon: in 2011, the prototype was presented by Nokia, and in 2013 – Samsung. And if the first did not gain popularity, the second gave rise to what is now regarded as ultra-premium gadgets:
LG also picked up the baton in 2013, introducing several working gadgets that never went on sale. Sony released the first truly commercial project in 2017 – a smartwatch in which the screen acted as a strap that could be bent around the hand.
And then – only actual products everyone can buy (if they have enough money). In 2019, Royole released a 7.8-inch smartphone at CES. The same year, followed by the announcement of the first Galaxy Fold. In 2020, Xiaomi decided to catch up with the competition and introduced the Mi Flex Dual, but it is still being finalized and is only planned for mass sale.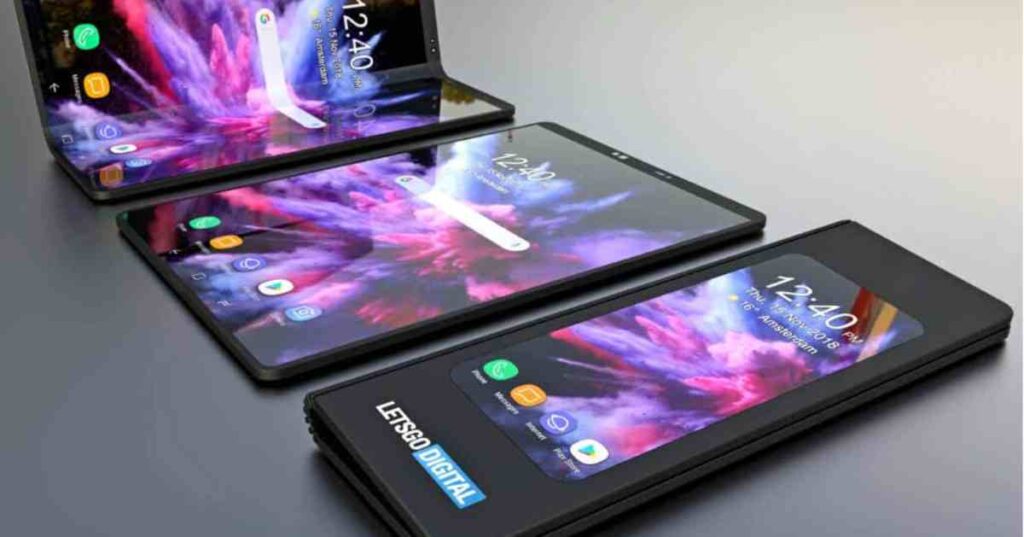 What foldable smartphones are available now?
After the presentation from Samsung this summer, there is little talk of anything other than the Samsung Galaxy Z Fold5 and Galaxy Z Flip5. But plenty of great foldable smartphones with flexible screens are available for sale right now.
Samsung Galaxy Z Fold5
The novelty itself. You get a top-of-the-line octa-core Snapdragon 8 Gen 2 processor, 12GB of RAM and 512GB of internal storage, a triple cinematic camera, Samsung's unique OS shell and a wearable foldable screen with an almost invisible crease.
Samsung Galaxy Z Flip5
If the Fold folds out, the Flip, on the contrary, folds up and becomes a compact "powderpuff" while retaining almost all the power of the stuffing of its wider twin brother. It is an excellent option if you need the same performance as the Fold but want to avoid wielding a shovel.
OPPO Find N2
OPPO managed to come close to Samsung's success with its Find N2 Flip. It was just as good but at a much lower price. Similar Snapdragon of the same generation Dimensity 9000+ processor, 8 GB of RAM, excellent camera, proprietary stuffing and proprietary folding technology, which will withstand over 100 thousand folds.
HUAWEI Mate X3.
The Fold 5's main competitor. Both smartphones are almost identical in stuffing, except that the Snapdragon 8 processor is of the previous generation, but otherwise, the same. The main difference is the flex technology and the camera. Both are done at the highest level but with slightly different technologies, so choosing between the Mate and Fold will be challenging.
HUAWEI P50.
And if you want a Z Flip but give such money is not an option, you can stop at the analog from HUAWEI. The compact clamshell will surprise you with high performance, excellent, although a little outdated, Snapdragon 888 processor and camera quality. But most importantly – the manufacturer has provided a slot for a flash drive up to 256 GB, which in "Samsung" for some reason has not yet.