Should You Go Into Debt Funding Unforeseen Expenditures?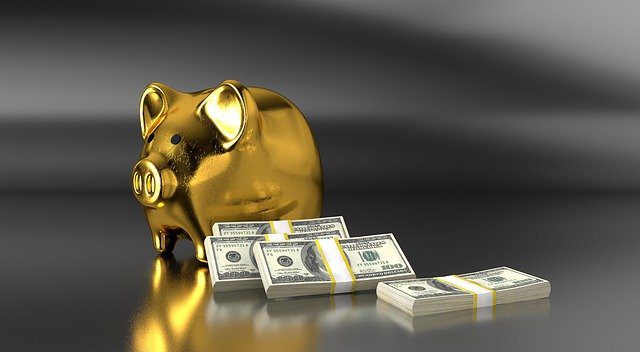 The unexpected, by definition, always came as a complete surprise, and if that unexpected occurrence is pecuniary in nature, it may sometimes be more of a shock. However, unexpected costs can arise for all of us from time to time, and while this can be frustrating, the good news is that there are methods to cope with these charges by planning ahead of time for these unplanned occurrences.
There are many different forms of unplanned costs, and although some may be little, others may be a major problem. Regardless of the nature of the issue, it isn't always simple to deal with making an unforeseen payment or figuring out how to deal with unforeseen bills, especially if they are significant.
In the case of an emergency, having a solid plan in place can provide you with better protection and peace of mind for your family.
What Are the Most Typical Types of Unforeseen Expenses?
Before we give you some tips on how to cope with unexpected costs efficiently, it may be useful to know which kind of unexpected expenses are most prevalent.
Car repairs- Broken down automobiles incur expenditures since you may need to pay to arrange for towing services and expensive repairs.
Repairs of heating systems- If your heating system breaks down during the winter, you'll need to have it fixed as quickly as possible. Repairs are frequently expensive, and the cost of rebuilding the system is significantly higher.
Funeral expenditures- Losing a loved one is difficult, but it is made even more difficult if you have to pay for the funeral as well.
A home repair emergency- When an emergency repair is required for your house, such as broken doors, shattered windows, leaking plumbing, or a minor domestic fire, it might be difficult to find enough cash to fund the charges.
Ways to Deal with Unforeseen Expenses
Make Use of Your Emergency Savings.
Setting up an emergency fund is intended to assist you in dealing with unforeseen expenditures. Whether you need to pay boiler repairs, an unexpected expense, or home upkeep, diving into your savings account is a sensible approach to handling unforeseen costs.
As a general guideline, attempt to have approximately three months' worth of expenses in your emergency fund. That should be enough to handle most typical crises – but remember to reload your savings if you use them.
Use Some of Your Savings
If you have a cash savings pool that you can access without penalty, it may be more cost-effective to cash it in rather than loan money to pay expenses.
Nonetheless, be sure that the money isn't being used for another reason, and always check to see whether you'll be penalized for withdrawing it.
Remember that it is preferable to tap into cash savings rather than investments. This is because investments are often intended for medium-to-long-term savings.
Borrow from Family Members
Borrowing from family is usually a low-cost choice because it is uncommon for a relative to impose you interest on the loan. They may also be willing to accept a more flexible repayment method rather than insisting on a fixed monthly payment.
Borrowing from family and friends, on the other hand, might have catastrophic implications. According to StepChange, a debt charity, one in every three people who owe money to loved ones are experiencing unpleasant consequences as a result of their financial difficulties.
Take Advantage of Interest-free Credit.
Depending on the cause of the unexpected payment, you may be able to pay with interest-free credit. For instance, if your automobile is beyond repair and you need to finance a replacement, a dealer may give you 0% financing to do so.
If you need a wholesale pex supply for your plumbing system, to replace your couch or carpet, you may be able to get interest-free finance. The cost of purchasing a new boiler may frequently be reduced with 0% financing.
However, it is critical that you use credit wisely and only take what you can afford.
Make Use of a Personal Loan or a Credit Card.
If you truly cannot access the funds required to pay an unexpected debt, you may be forced to borrow the required amount. Personal loans and credit cards allow you to borrow modest sums of money at a fixed interest rate for a certain period of time.
Credit cards and personal loans should be used as a last resort since you are spending money you don't have and risk becoming trapped in a rut.
Conclusion
We hope you find our advice useful in thinking about and dealing with unexpected expenditures. The most prudent thing you can do is to save money away regularly so that you are equipped when the situations arise.