Best Exchanges to Sell Bitcoin (BTC) in the United Arab Emirates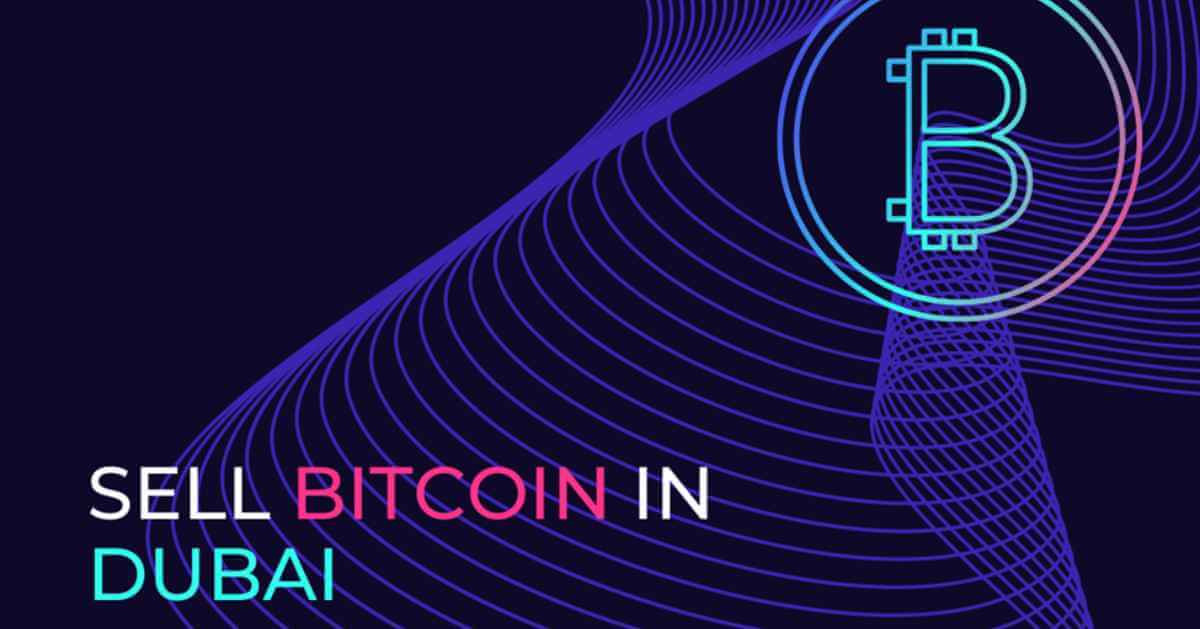 Bitcoin, the ultimate cryptocurrency, holds a status akin to GOLD for Defi enthusiasts. Over the past 13 years, Bitcoin has proven to be the most lucrative and secure investment. No other investment can rival Bitcoin's impressive margins.
Thank you for reading this post, don't forget to subscribe!
This blog will delve into the fascinating world of Bitcoin and provide valuable insights on how to sell Bitcoin in Dubai, United Arab Emirates. Over time, Dubai, UAE has emerged as a thriving hub for crypto enthusiasts, attracting a steady stream of individuals every week. One of the key factors contributing to its popularity is the city's crypto-friendly environment and tax-free policies.
Interestingly, it's not just crypto enthusiasts who are drawn to Dubai's charm. Founders, investors, and even crypto billionaires are making their way to this vibrant city. Many of them are seeking respite from tax complications and regulatory ambiguities that exist in their home countries, particularly the United States. In fact, Coinbase, a prominent exchange with a staggering $72 billion in assets, is even considering Dubai as a potential destination for establishing its headquarters. Dubai's allure in the crypto realm is undeniable and continues to shape the landscape of this fascinating industry.
A popular search topic revolves around which crypto exchange in Dubai should be utilized for selling Bitcoin and other cryptocurrencies, while ensuring the best rates against the AED. It's worth noting that some exchanges are not worthwhile, as their withdrawal charges lack justification.
Bitcoin has transcended its role as a mere investment tool; it is now widely used for daily transactions worldwide. Businesses have recognized the potential of accepting payments through cryptocurrencies, with Bitcoin being the preferred choice due to the trust it has garnered over the years.
Now let's focus on two of the main question crypto lovers are asking around Dubai, that how to sell bitcoin in Dubai for good exchange rate. And to do this, the next question is which crypto exchange in Dubai should be utilized to get best deals. Let's discuss some of the famous and seamless ways of trading Bitcoin in Dubai,UAE.
List of Exchanges to Sell Bitcoin in Dubai
Crypto comes with it's challenges and crypto lovers find ways to do their transaction seamlessly, these process involves centralized exchanges, Over the counter exchanges and Decentralized exchanges. Following are some of the famous options utilized to sell Bticoin in Dubai:
Crypto Desk
Binance
Bitcoin Website
Coinbase
Paxful
Let's dive into all of the above in detail:
Crypto Desk
CryptoDesk, a renowned OTC (over the counter) exchange in Dubai, has gained a reputation for its prompt service and favorable exchange rates against AED. It serves as the most advantageous avenue for buying or selling crypto in the United Arab Emirates.
Under the guidance of the visionary CEO, Amin Hossein Rad, CryptoDesk is operated by a team of dedicated enthusiasts. The platform facilitates the seamless purchase and sale of numerous cryptocurrencies through cash or bank transfers. Over the past months, CryptoDesk has earned the trust of locals by delivering swift and efficient processes coupled with the most favorable rates against AED.
CryptoDesk comes into play when individuals or companies seek to engage in substantial transactions involving the buying or selling of Bitcoin or other cryptocurrencies through cash or bank transfers. Abiding by legal procedures registered with the Dubai authorities, CryptoDesk ensures the provision of attractive, tax-free rates compared to both centralized and decentralized exchanges.
The process of dealing with CryptoDesk is straightforward:
Visit the website and schedule an appointment via WhatsApp.
Head to the office counter in Dubai and present your Emirates ID.
Indicate your intention to buy or sell crypto and finalize the deal.
Provide your wallet or bank account details to receive crypto or cash.
Wait for a few minutes, and your transaction will be swiftly completed.
CryptoDesk has garnered trust by eliminating the involvement of third parties, minimizing transaction fees, and eliminating unknown P2P dealers, all while offering the best exchange rates against AED.
Binance
Binance, the world's most renowned central exchange for crypto, has experienced remarkable success since its launch in 2017 under the visionary leadership of Chengpeng Zhao. It has become the go-to platform for crypto trading, attracting millions of users who rely on Binance for their daily trading activities.
While Binance has faced its fair share of scandals, especially following the FTX downfall, it has managed to preserve the trust of its users. However, one area where Binance falls short is in offering the most favorable rates for depositing and withdrawing cryptocurrencies. This drawback is primarily attributed to unfair bank charges imposed on transactions.
To sell Bitcoin in Dubai, another popular option is utilizing the P2P service provided by centralized exchanges like Binance. However, this method also comes with its challenges. As a third-party service operating under Binance's supervision, P2P has encountered various scams and fraudulent incidents over the past few years.
Bitcoin Website
Bitcoin's website presents an alternative avenue to buy Bitcoin in Dubai, offering a secure on-chain method. However, there are a couple of notable drawbacks to consider. Firstly, it relies on a third-party payment system called 'Moonpay'. Secondly, it operates on-chain.
To provide a brief explanation, on-chain operations occur directly on the blockchain itself, resulting in substantial fees for buying or selling Bitcoin. In contrast, centralized exchanges (CEXs) facilitate off-chain transactions, effectively reducing transaction fees.
Coinbase
Introducing another industry giant, Coinbase, a centralized exchange boasting massive reserves ranging from $70 to $80 billion dollars. It has garnered a reputation as one of the most trusted and esteemed crypto exchanges in Dubai and across the globe.
Similar to Binance, Coinbase encounters some challenges when it comes to buying and selling Bitcoin. Bank transfers, which Coinbase predominantly accepts, often come with substantial transaction fees and unfavorable exchange rates during withdrawal.
Furthermore, Coinbase falls short in providing the same level of freedom for deposits and withdrawals as Binance does.
Paxful
Paxful is another avenue for buying and selling cryptocurrencies such as Bitcoin, $USDT, and $USDC in Dubai. It operates through a peer-to-peer (P2P) method, connecting registered members. Since its launch, Paxful has assisted numerous customers worldwide.
However, one downside of Paxful is the reliance on third-party intermediaries, which introduces an element of risk. Additionally, Paxful exclusively deals with Bitcoin, Tether, and $USDC, and due to various scandals, people have become wary of services that involve third-party connections.
Conclusion
Bitcoin holds a coveted position in the world of cryptocurrencies, attracting DeFi enthusiasts and offering impressive returns. Dubai has emerged as a thriving hub for crypto enthusiasts, and various avenues exist for buying and selling Bitcoin in the city.
Binance, Bitcoin's website, Coinbase, and Paxful offer opportunities but come with their own limitations. It is crucial for individuals to consider factors such as fees, exchange rates, and third-party involvement when choosing the best platform for selling Bitcoin in Dubai.
CryptoDesk shines as a trustworthy choice, delivering speedy service and advantageous exchange rates. Being an OTC exchange, it eliminates any risks involved. By making well-informed decisions, individuals can guarantee a smooth and secure trading experience while obtaining the best exchange rates against AED. Choose CryptoDesk for a hassle-free and profitable Bitcoin transaction in Dubai.