Secure Your Startup with These Top Strategies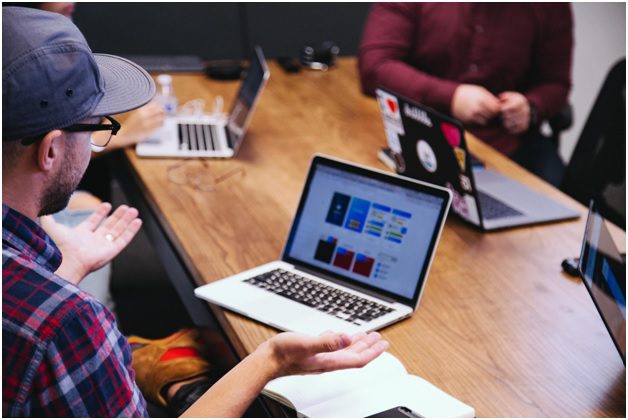 Starting a technology-dependent business requires a lot of thought and careful planning if you want it to be successful. While you're focused on driving traffic to your website and growing your customer base through effective marketing campaigns, you cannot afford to overlook cybersecurity – after all, this is what will keep your data secure and your finances protected.
Thank you for reading this post, don't forget to subscribe!
According to a 2020 study, 43 percent of all cyberattacks target startups. While large, well-established companies have the funding and resources to pour into sophisticated security vendors or a team of experienced data security experts, startups are often strapped for cash and have to focus the majority of their resources on developing and growing the business. However, if you keep cybersecurity as a low priority, you could be risking huge losses.
If you want to make sure that your startup is safe, it's important to understand the risks facing startups and know what you can do to keep cyberattacks at bay. To make it easier for you, we've created a simple guide containing the top strategies to secure your startup.
Understand the Cyber Risks Your Startup May Face
Before we get into the specific risks that startups face, it's important to understand how and why cyber attacks occur in the first place. The top three things that leave a startup vulnerable to cyberattacks are unsecured Wi-Fi connections, insecure passwords, and human error. All you really need to do to keep your business safe is be knowledgeable and take the proper precautions to safeguard your data. You can start by understanding the most common types of cyberattacks:
Phishing – Phishing is when a hacker generates fake messages to lure victims into sharing sensitive information with them. Hackers phish for information like documents, accounts, and other important internal information. If your employees aren't trained properly, they can easily fall prey to this type of attack.
Malware – Malware is short for malicious software. This umbrella term is used to describe viruses, trojans, worms, and other computer programs that hackers use to harm your system and get access to sensitive information. Even big businesses like Merck and Mondelez have fallen prey to malware attacks in the past.
Ransomware – In this type of nightmare scenario, hackers get into your system and hold your hostage by encrypting it so that you can't access it until you pay a ransom amount of money. In 2020, private businesses, universities, and municipal governments spent over $144 million combined responding to ransomware attacks.
Data Breaches – Data breaches are one of the most common cyberattacks as the personal and financial data of customers is extremely valuable to hackers. Past data breaches at Adobe, Sony, and Target resulted in billions of dollars in losses and have proven that no business is ever safe from this type of attack. It's of the utmost importance that you constantly evaluate your security measures and take all the proper precautions to keep your customers' data protected.
5 Top Strategies for Securing Your Startup
Now that you understand the types of risks your startup faces, you can take the proper precautions to help ensure that you don't fall victim to a cyberattack. Here are the top 5 strategies for securing your startup.
Train Your Staff Well
That old saying, "knowledge is power" isn't for nothing. The more your employees know, the better they can protect your company's data from cyberattacks. Spend as much time as you can training your staff on things like data loss prevention, physical security of devices, identifying suspicious attachments, links and messages, and how to create secure and reliable passwords. They should be familiar with the most common types of cyberattacks and understand the dos and don'ts involved to avoid them.
Use a Password Manager
In addition to creating strong and reliable passwords, you should save them through a password manager like Bitwarden, Keeper, LastPass, or 1Password. These systems were created to keep your passwords stored securely so that you can access them when you need them and rest assured that they'll be safe from prying eyes while stored away.
Use a VPN on Work Devices
Connecting to a Virtual Private Network is one of the best ways to keep your data protected while using the internet. Using VPNs on your devices masks your IP address and sends all information through an encrypted tunnel where it can't be accessed by third parties or hackers.
Connect to a VPS
VPS stands for Virtual Private Server. While a VPN lets you browse the web securely, a VPS hosts your website on a virtual server environment. VPN and VPS serve different needs, but you can rely on both services together to create a super-safe and secure environment.
Outsource Backup Data to a Cloud
Use cloud-based compliant experts like Dropbox, AWS, and Salesforce to store data backups and other important data-centric security measures. Using these established cloud-based tools offers an affordable way to keep copies of your data safe and protected.
Starting a new business can be overwhelming, but you can rest assured that your data will be safe if you stay knowledgeable and follow the tips above.