Tips for High-quality Screen Recording on Windows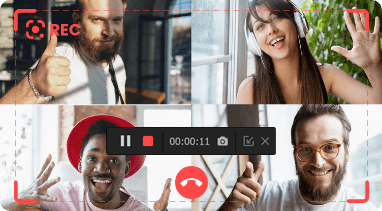 Recording the screen is something that we tend to require most of the time. Not only is it a good idea to have a screen recorder because you can capture conversations, but it can also be used as a proof in case you want to complete a task. It's extremely important to have a reliable, easy to use and dependable screen recorded that you can always rely on, and the IObit Screen Recorder is indeed one of the top solutions out there.
Thank you for reading this post, don't forget to subscribe!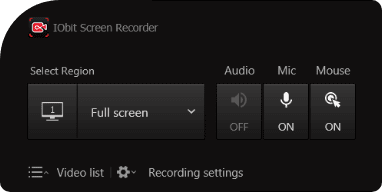 How does it work?
Based on my experience, IObit Screen Recorder is very easy to use and adaptable to your needs. You just have to grab the app from the website, install it, and then you will have a very simple, seamless interface. The idea here is that you will need to choose what you want to record and which monitor, if you have a dual monitor setup.
Then you have the option to turn the mic on or off for the recording, the same thing with your mouse, speaker and webcam. The screen recorder is very easy to customize, so it will help you create the videos you want, whenever you want to. That alone really makes a huge difference.
Once you finish recording, you can slightly edit the video if you want. Even if the app itself is not a video editing tool, you do have the option to check the video and make some slight changes, which is great. You can access all videos you take in the main panel of the app, and you can play, edit or even delete them from there.
Customization options
This online screen recorder allows you to choose where to save the videos or audio, the size, format, framerate and other important factors. It just makes the entire process simpler and more convenient than you would imagine. You can also add a watermark to your video, or you can avoid doing that.
The settings are quite comprehensive, since you can choose even more things like positioning, format, the hotkeys you want to use and so on. Having so much control over the app is great, since you can easily adapt it to your own workflow. I had no problem doing that, and I am sure it will be the same for you.
Performance
The best thing about IObit Screen Recorder for me is that there's no lag while you record. The app doesn't require a lot of resources, which makes it incredibly helpful even for first time users. We also like the fact that you can take screenshots while recording. It brings in a lot more productivity applications, and it's just a pleasure to use, while still delivering the adaptability and quality that you may need.
Should you use IObit Screen Recorder?
I had a very good experience using the IObit Screen Recorder, it's one of the best and simplest screen recording solutions on the market. The fact that there's no lagging and you can also take pictures or record the screen audio is amazing. It's a versatile screen recorded and one that everyone should use!