Tips for Choosing the Salwar Suit for Your Body Type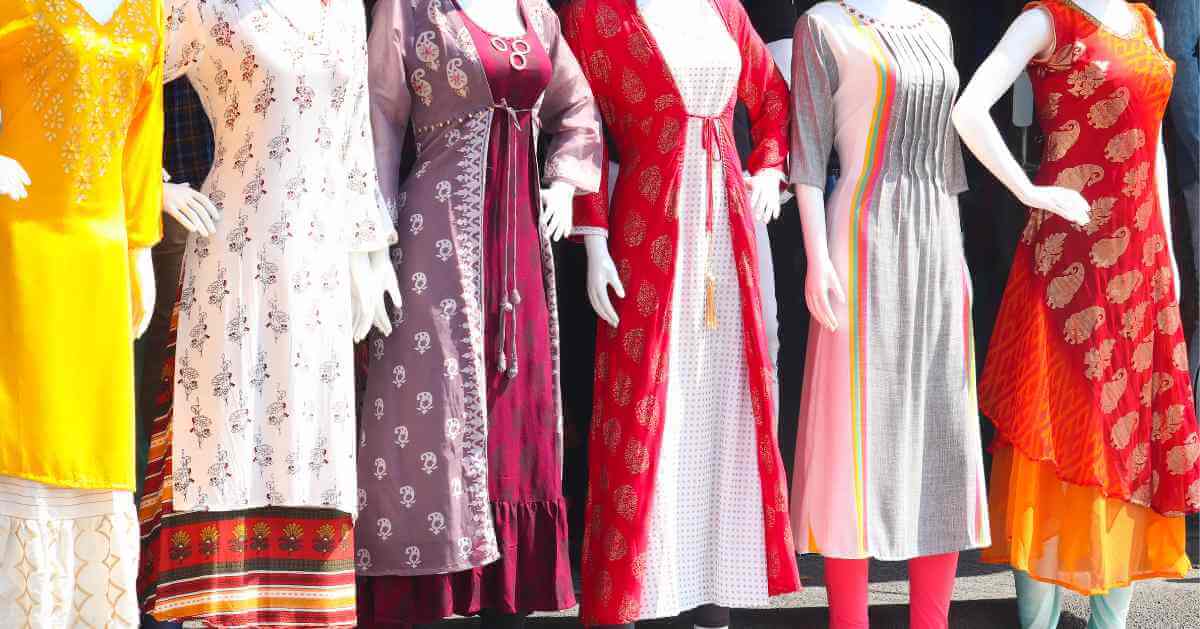 Salwar suits are a kind of traditional clothing that ladies in India have been known to wear for hundreds of years. They consist of a pair of trousers known as salwar with a loose fit and a tunic top known as kameez that falls below the knee in most cases. It is common practice to complete the ensemble with a dupatta, a scarf worn over the head or the shoulders. The patterns and styles of salwar kameez are quite diverse, ranging from those that are understated and sophisticated to those that are elaborately embroidered and extravagant.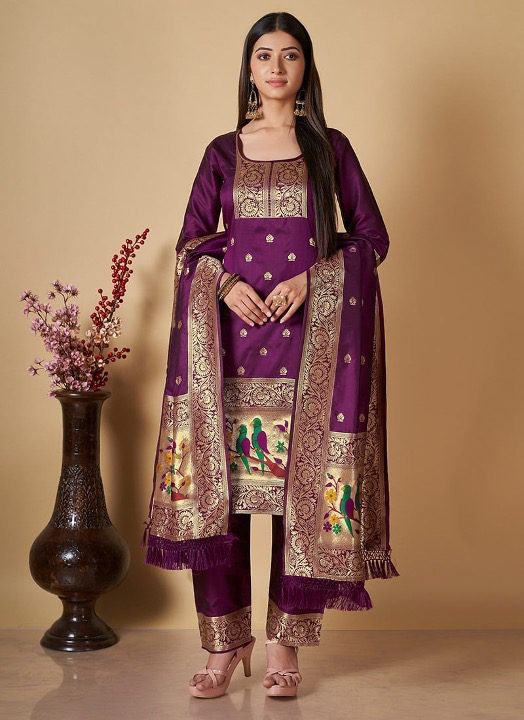 Finding a flattering style for your body shape is one of the essential things to consider when selecting a salwar suit for women to wear. Because of the individuality of each woman's body, there are various salwar suits, and each one highlights a particular combination of characteristics and dimensions. This post will discuss helpful hints for selecting the ideal salwar suit for your body type. These hints will include choosing the appropriate fit, neckline, and fabric. If you keep the aforementioned advice in mind, you'll be able to select a salwar suit that makes you seem and feels like a million dollars.
The salwar suit for women is a versatile piece of clothing worn for various activities, from everyday errands to more formal occasions such as weddings and celebrations. The elegance and ease of wear of this classic Indian garment have won over ladies of many various cultures. As a result, sarees are now quite fashionable in India and many other parts of the globe.
Finding the salwar suit most suited for your body shape might be difficult, but it is an endeavor that is well worth doing. When you discover a suit that fits you well and brings out the best in your characteristics, you will look and feel more gorgeous every time you put it on. Here are some more guidelines to assist you in selecting the ideal salwar suit for your physique:
Consider your style
It is essential to consider your sense of style while selecting a salwar suit for women. Do you enjoy understated and sophisticated designs or favor elaborate and daring aesthetics? Do you feel more at ease in subdued or muted tones or gravitate toward brighter and more vivid hues? If you want to feel more confident and comfortable in your wardrobe, choosing a salwar suit that matches your style is an excellent place to start.
Look for suits with adjustable features
Look for salwar suits for women's ensembles that include elements that can be adjusted if you are having problems finding one that is the correct fit. Particular cases, for instance, include drawstrings at the waist or the sleeves that may be adjusted accordingly to achieve the desired level of snugness or looseness. This might be particularly beneficial if you have a body type that is difficult to find clothing that fits.
Experiment with a variety of styles
Feel free to try on various kinds of salwar suits to determine which one flatters your figure the most. You may be shocked to find out which styles look best on you. The Anarkali suit, the Patiala suit, and the Palazzo suit are only three examples of well-liked types of salwar kameez. Every style comes with its own set of distinctive characteristics and may be adapted to various settings.
Pay attention to the length of the pants and sleeves
When worn by you, your salwar suit's overall look can be drastically altered depending on the length of the sleeves and the length of the pants. Sleeves that are either too tight or loose might be considered uncomfortable, while trousers that are too long or too short could be considered unsightly in appearance. You should seek a suit with pants that fall at a height just a little above the ground and sleeves that are comfortable and do not impede your movement.
Make sure you choose the proper neckline
The way the neckline of your salwar suits for women is cut may significantly impact how it appears when worn by you. If you have smaller breasts, a higher neckline will likely appear more appealing to you, but if you have a bigger bust, a lower neckline will likely seem more attractive to you. Since they provide the appearance of a longer and more narrow neckline, V-necklines are flattering on a variety of different body shapes.
Take close attention to the weave of the cloth
The kind of fabric used in your salwar suit may also have a significant impact on how it appears when worn by someone. Cotton and linen textiles are great options for a casual style since they are breathable, lightweight, and perfect for warmer weather. Cotton is exceptionally versatile because it can be dyed in almost any color. Fabrics made of silk and chiffon are beautiful and sophisticated when worn to formal events.
Play around with different colors and patterns
Your appearance in salwar suits for women may be significantly influenced by the colors and patterns you choose to wear. Although subdued tones might be more subtle and elegant, bright and vivid hues can be eye-catching and attractive. Patterns like floral patterns and geometric shapes are also a great way to add interest and texture to an outfit.
Take into account the situation
It is essential to consider the event you will be attending while selecting a salwar suit to wear. A richly adorned and ornate salwar suit may be more acceptable for a formal occasion such as a wedding or party, while a plain but exquisite case may be more appropriate for a casual trip. Examples of such formal events are weddings and parties.
Don't overlook the importance of the accessories
The way that you accessorize your salwar suit may also have a significant impact on how it appears on you. A plain dress may be more interesting by adding a pair of striking earrings or a necklace, while a matching scarf or shawl can complete a more sophisticated appearance. Shoes and purses are two accessories that assist in pulling together an ensemble and make a person feel more put together.
Conclusion
It is necessary to engage in some trial and error and thoughtful deliberation to choose the salwar suits for women that compliments your body type the most. If you consider your style, the occasion, and any other pertinent factors, you will be able to pick a suit that not only looks well on your body type but also boosts your confidence and makes you feel more beautiful. This is because the suit will complement your body type. A salwar suit is a versatile and stylish choice that can be worn on various occasions. Both men and women can wear it. Regardless of whether you are looking for an outfit to wear to a casual or formal event, this is a fantastic option for you to consider