How to Get a Safe Online Loan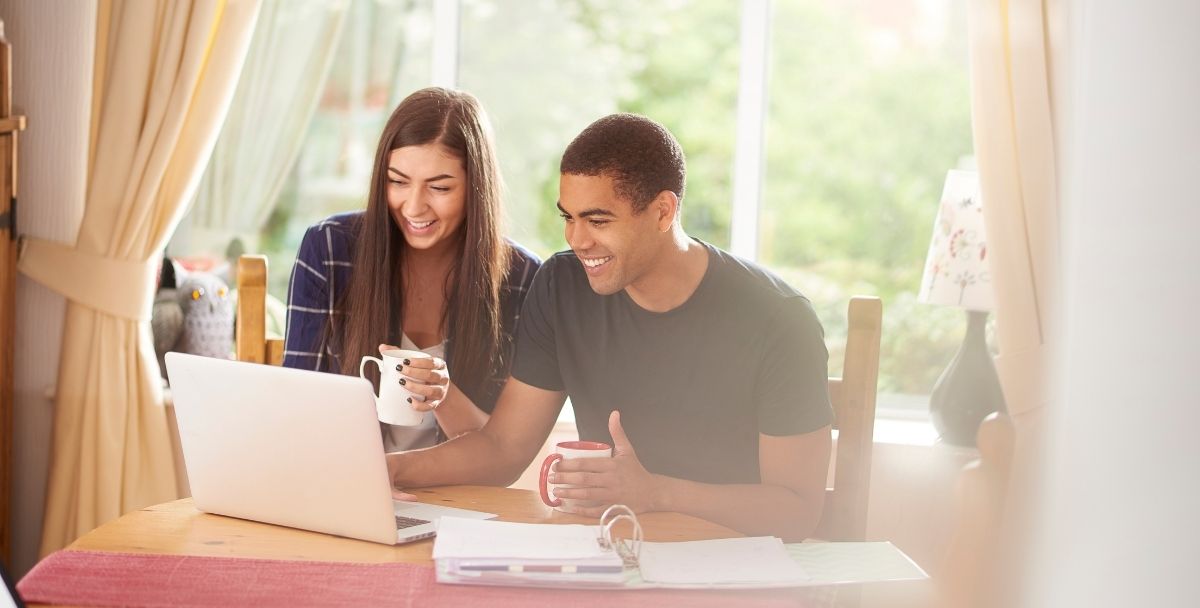 Online loans are relative newcomers in the lending industry, and as such, there's strong resistance to it. However, you'll find that it's not that much different from, say, applying for a loan at a local brick-and-mortar financial institution.
Thank you for reading this post, don't forget to subscribe!
Like any other online endeavor, it's best to check and make sure that you're getting what you need. Here's a short guide on how to get a safe online loan.
Online Loans are as Safe as Bank Loans If the Online Lender is Reputable
It's a rule of thumb that goes the same for any online application or process. Online casinos, e-commerce shops, and websites are only as good as their reputation- positive reviews mean you can probably put your money or account details down and not risk getting ripped off, while negative reviews signify the platform as a no-no,
Exercise due diligence and take the time to research which loan companies are trustworthy. If a website has high lender dependability and customer satisfaction then you should include it in your shortlist. People can get burned by signing up on shady websites or disclosing their private details without verifying additional information. Reputable online lenders follow a set of rules and get continued business from their customers.
A surefire way to get a loan online is to only apply with licensed lenders. The way they work is the same as bank loans- you get money faster and pay it back as written in the agreement.
Research for a Trustworthy Lender in Your Country
The good news in finding a loan online is that the process is much faster than a traditional loan. In brick and mortar establishments you'll have to go from one place to another, ask about their loan offers and check to see if you're approved, then go to another until you find the right loan terms. This can take several days, and you'll only be able to check a few at a time.
With online loans you can check out potential companies at the comfort of your own home. In an hour you can possibly review ten or so candidates and spend a few minutes determining which one is right for you. It's also possible to read about what others are saying about a particular lender via review and aggregate sites.
Watch out for scammers and unscrupulous individuals who act on unsuspecting victims. Check for incorrect spellings and glaring grammar errors, as well as terms and deals that are too good to be true.
Watch Out for Hidden Fees and Taxes
Due diligence shouldn't stop even when you think you've found the right online lender. Take a look at the fine print and agreement for any hidden fees and taxes. Before taking a loan, make sure to glance through the fine print for anything that could be out of sorts. Hidden fees can make a great deal a terrible one as it could balloon or make it difficult to pay back the loan in full without accumulating interest.
To the uninitiated, the fine print is the one that's in small letters and usually appears just before you click the 'I Agree' button. It might be boring to read the pages (and scammers may want it to appear that way), but an extra minute or two won't hurt you in the long run.
A typical and legitimate online loan should only have the usual interest, application, or appraisal fees. Anything beyond that should serve as a warning.
Apply for an Online Loan and Save Your Time Going to the Bank
Online loans are a shining example of what technology can do to make life easier. It has several advantages over getting a bank loan, namely convenience, speed, and time.
It's now possible to apply for a loan without having to step foot outside your house. The cash can be sent to your bank account once approved, and repayment can be done the same way. Processing speed is much faster as well- some will have the funds you need within 2 to 3 days. Most importantly, you won't have to wait in line or commute to the local bank to try and get a loan. If all these things appeal to you then your next loan should come from a reputable online lender.