Choosing the Best Reputation Marketing Software
The internet allows individuals and businesses to operate anonymously. People no longer interact face-to-face, and the global pandemic boosted online sales considerably. A company may wonder why they need to worry about their online reputation, as they will likely never meet customers personally. However, business owners must recognize every customer's opinion of their organization needs to matter. A bad reputation could make or break the business and leave the owner looking for new employment or expanding sooner than most people imagine. A company's reputation is simply that important.
Thank you for reading this post, don't forget to subscribe!
How can a company develop and protect its online reputation in a world that becomes increasingly more focused on digital marketing? Companies find three things help them build a successful online reputation, and many owners choose to invest in the best reputation marketing software to help them achieve this goal.
Engaging and Relevant Content
Content matters in today's digital age. A company finds it can become an online authority by offering outstanding content that is both engaging and relevant. A catchy phrase isn't enough to get a consumer's interest today. Men and women want companies to put effort into the content they share and will look elsewhere if a company fails to deliver in this area.
The problem lies in creating excellent content without doing so simply for that purpose. Blog posts help to build trust in a company, but many small businesses neglect this simple step. Search engines love blogs, however, and reward sites that maintain a blog consistently. They move these sites up in the search engines if they find the blog offers relevant, unique, and interesting content. Furthermore, the blog provides site visitors with a place to visit whenever they want information offered by the company.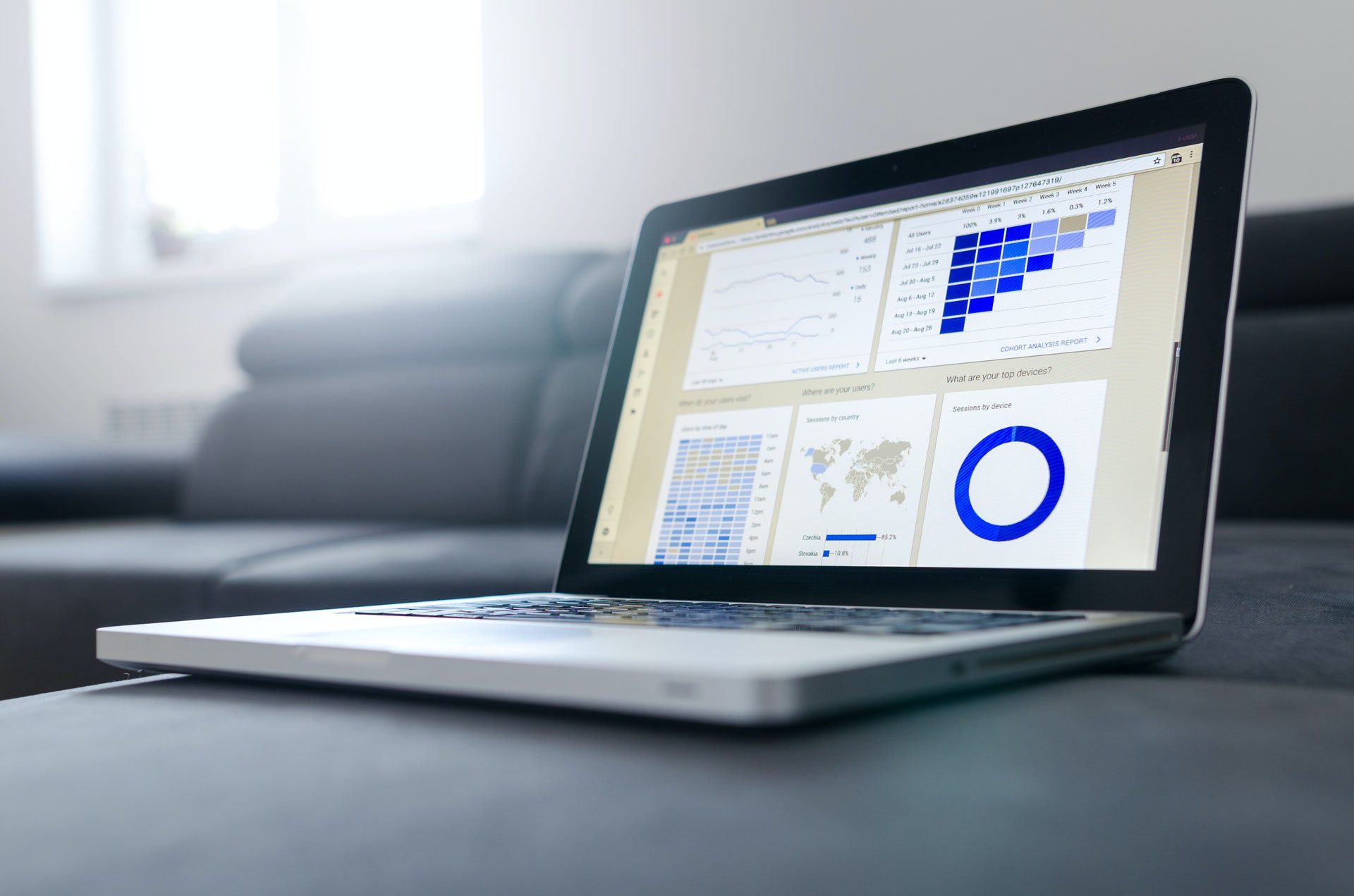 Blog posts serve as an excellent way to promote new products, provide customers with solutions for existing problems, and more. Never create shallow content for the sole purpose of promoting the business. Make certain each blog post adds value to the customer's life by providing them with a tangible, actionable solution to a problem they face. Businesses that do so find consumers reward them for doing so.
Social Media Marketing
Every business owner must make social media marketing a priority today. Consumers follow brands and companies on social media platforms, and any business that doesn't engage with customers in this manner loses out on sales. However, simply posting on these sites isn't enough to attract an online following and becoming an industry authority. A company must remain ahead of the competition to truly benefit from the time spent on these platforms.
Establish a posting schedule and follow it faithfully. Engage with consumers on different social media platforms, using the information to determine which platforms the target audience prefers and uses regularly. Respond to questions and concerns on the platforms, share new products, and find ways to keep visitors coming back to the website. Share information above and beyond the products or services offered. Share why the business was started, the thought process behind choosing new products and services, and more.
Think of social media as having an ongoing conversation with consumers. Although a company does need to convert visitors to paying customers, make certain the social media site engagements are social. Never disregard your humanity when interacting with others on these sites. They want to know the face behind the name before they spend any money. Be sure this is what they see with each post they view.
Reviews
Business owners often find the most challenging part of managing their online reputation involves handling reviews. Nevertheless, online reviews remain critical to the public's perception of a company, and every business must ensure they know what others are saying about them. In addition, search engines monitor what people are saying about a company and take this into consideration when ranking websites.
Individuals today state they turn to online reviews when they wish to make a purchasing decision and consider these reviews to be as valuable as hearing the opinions of family and friends. As a result, one negative review could lead to a significant loss in sales for a business. When an unbiased individual reports a negative experience with a company, others notice and think twice about doing business with that organization. How can a company ensure they get good reviews?
It all starts with the products and services offered. If a review has disparaging things to say about something purchased from the company, pay attention. Determine if changes need to be made to better suit the needs of customers and provide value to their lives.
Sadly, most customers never think to leave a positive review. They only provide feedback when they have a negative experience. For this reason, businesses need to ask satisfied customers to leave reviews. When they do, they blunt the impact of any negative ones.
Never ignore negative reviews. Many times, a simple miscommunication leads to dissatisfaction on the part of the consumer. Address the concern promptly and try to find a solution agreeable to all parties. Doing so shows the company cares about its customers and will work to make things right when a customer isn't happy.
Reputation Marketing Software
Many business owners find it difficult to navigate the ins and outs of reputation management. They find they need tools to help them manage their online reputation. Fortunately, with the help of reputation marketing software, doing so becomes an easier task. It's simply a matter of finding the right program.
Know the Needs and Goals of the Company
Before purchasing reputation management software, a company must understand what they wish to get from the software. This information helps to narrow the available choices. For example, is the company looking to improve its search engine ranking? Making it on to the first page of the search engine results, preferably in the top three results, needs to be a priority. Many consumers never make it past these results, and any business that lands in the fourth space or lower is losing out on business.
Some companies wish to monitor online reviews to quickly counteract bad ones that pop up. The right software program makes it easy to do so. In addition, this program helps to promote good reviews so they gain more attention. The software collects information and offers insights into the thinking of customers. It ensures the business owner knows what others are saying about their organization.
Research
Business owners must conduct their own research when purchasing reputation marketing software. What works for another business owner might not be appropriate for the organization. Furthermore, never assume that a program is good simply because it made it to the top of the search engine rankings. It might be good for one industry but entirely inappropriate for another. In addition, the company making this program could spend countless dollars on marketing and fail in the area of customer service. Only by researching the different options will the business owner be able to determine this.
Never base the decision solely on price. The cheapest programs often lack features the average business owner will find beneficial. In contrast, expensive programs frequently come with features a business owner doesn't need. Learn about the various features offered in these programs and choose those of most benefit to the company before deciding which program to purchase.
Additional Services
Many companies only focus on the review aspect when purchasing reputation management software. Don't make this mistake. Consider other services that come as part of the program. Look for a program that helps improve search engine rankings. An effective program encourages users to leave good reviews when they are satisfied and has measures in place to stop bad reviews before others see them.
Look for a program that goes above and beyond this. Choose one that also monitors social media sites to learn what is being said about the company on these sites. The program needs to take this a step further, however.
The best programs of this type provide the user with actionable steps. They share details that the owner needs to make the necessary changes. Business owners who follow the trends seen with the help of the program find making the changes needed to better meet the needs of customers becomes a much easier task. For this reason, every business should consider investing in this type of software, regardless of how big or small the organization is.
Never underestimate the importance of your company's reputation. Consumers turn to the internet before making large and small purchases. They take into consideration all information they find about the business online when they decide where to buy from. In fact, 64 percent of internet users say they trust search engines when they research a product or service. This is according to the 2017 Edelman Trust Barometer. Any business with a one or two-star rating will find they lose a significant amount of business. In fact, up to 90 percent of consumers look elsewhere when they see a low rating such as this. Keep this in mind and make reputation management a priority today. Business owners who do so find they see outstanding results in a short period.