Reasons To Learn Data Analysis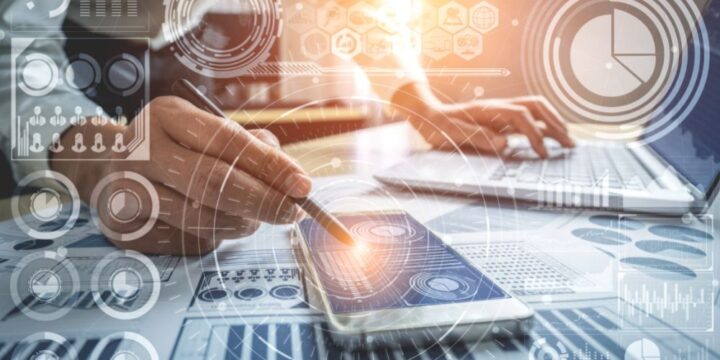 You have probably heard the word "Big Data" more than a million times. It has become a buzzword, but few people really know what it means. A couple of years have passed and data has become a key interest for all companies, whether they are technological or not. The digitization of customer and product information has generated a wealth of data that companies can now use to make business decisions.
Thank you for reading this post, don't forget to subscribe!
In most cases, to develop a career educates yourself for masters in business analytics. Although age is not a problem to start learning about data, it does require time and constant effort. Whether you decide to attend a boot camp or a university, we leave you with 6 reasons to learn about data.
1. Companies use your personal data!
Every week (every day?) there is a new scandal about the misappropriation or misuse of personal data. Whether it is private companies or governments, the GDPR (LGPD in Spanish) has been a key evolution in the laws that govern the use of data.
Learning to manipulate data sets helps you understand your own data, how it is used, and whether or not you should allow others to use it. Do you want to know how Google and Facebook use your personal data? Or who can you trust and who can't? By learning about data analysis, you will understand the terms and conditions of a website and understand its code so you know how everything works behind the scenes.
2. Data Is Highly Valued In Companies
Data professionals are of an important profile in all companies. They possess the skills that allow them to collect and analyze data so that it can serve as crucial information in all decision-making processes.
What are the most popular products we sell? What products should we sell more when someone buys something on our website? What services should we add to our current business model? Are our employees happy? Are we following diversity laws in our company? These are all questions that data professionals can help answer.
3. There are thousands of job openings for data professionals
Forbes magazine has ranked Artificial Intelligence (AI) and Data Science as the #1 and #3 most sought-after tech skills, respectively, in 2018. That doesn't even include Analytics roles that are also in high demand and appear on that ranking.
If you take a look on LinkedIn, you will see more than 21,000 data jobs in the United States available for candidates who done masters in business analytics. On Welcome to the Jungle (the leading website for startup jobs in France), you will see around 3,000 open positions for data professionals. They offer good pay and benefits. The average salary for a data analyst is between €40,000 and €50,000 according to Glassdoor. Not bad.
4. Improve skills in your technology career
It's totally understandable that you don't want to trade your tech job for a career in data. No matter what position you hold, there's a good chance knowing how to manipulate and visualize data will help you in your current job. Marketing experts, Product Owners, Growth hackers, business development specialists… These are all fields for which knowing data analysis becomes a solid asset to add value to the company. As we have said before, all key decisions go through data analysis today.
If you decide to transition to data analyst, be prepared to make key business decisions for your department. Industry leaders and experts will review your work. Start your career as a data scientist or data engineer. Maybe you don't want a career in Data. It is totally acceptable. But it's also a great way to boost your current career and become a liaison with the data team.
5. You will learn to code
Think data analysis comes down to knowing a few Excel formulas? Think again. Excel is a great tool, but a true data master knows how to code in a programming language called Python. Python's syntax is fairly easy to understand, and yet Python is powerful enough to be able to collect, organize, and interpret data sets with great precision.
Learning a programming language is a fantastic experience on its own. Doing it to be useful in your work and career is just amazing. Oh, and once you learn to code in one language, the next ones are much easier to learn.
6. Data is not just for geeks, but also for creative minds
When we talk about MySQL, Machine Learning, A.I. or coding in general, creativity can seem like something far away that has nothing to do with this geeky stuff. However, creativity is essential in those fields. A large part of data analysis is also about coming up with creative ideas about how to answer a difficult question or provide solutions to a complex problem.
Another key interest for companies is that the data is accessible so that all employees can benefit from it. This is where data visualization comes in, which is about how you can creatively take data sets and turn them into charts and Infographic that people can understand.
Some examples of this are «a day in the life of Americans», «the daily routine of the most creative minds» or «from the Nano scale to the universe».