What tools could musicians use to create a reasonable promo campaign?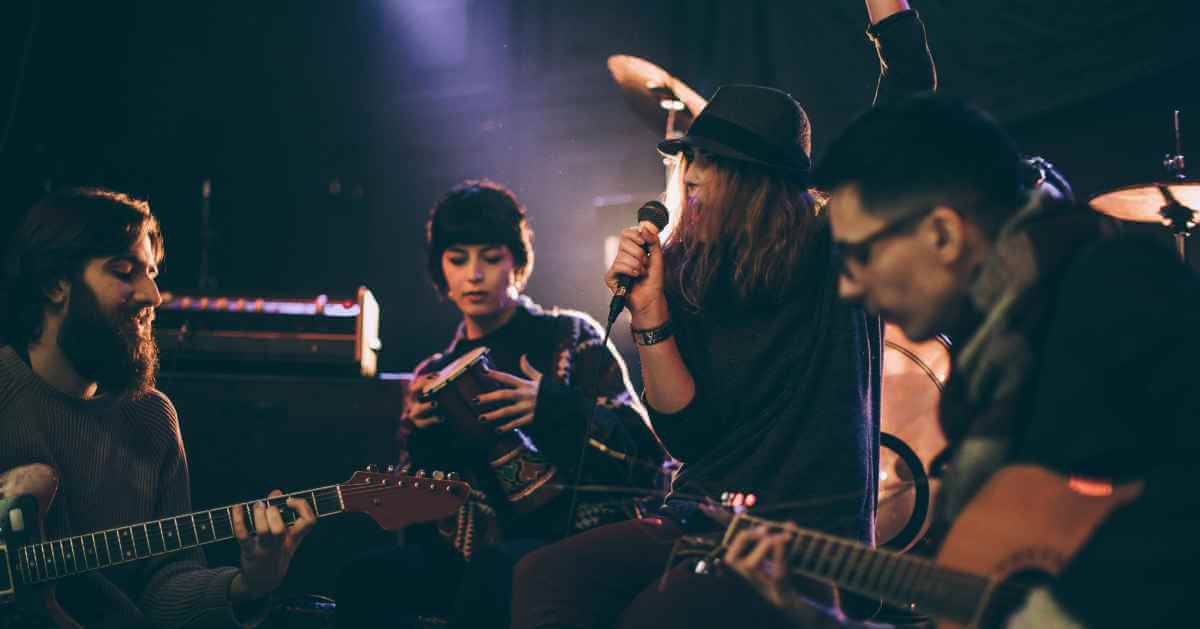 People mostly listen to music via digital streaming nowadays. The statistics argue that about 85% of all album sales in the USA in 2020 were committed due to streams. Therefore, Spotify playlist placement is one of the most efficient ways to expose your music to more listeners. It is an entirely revolutionary method of organic promotion in the music industry.
Thank you for reading this post, don't forget to subscribe!
What Stands Behind Spotify Playlist Placement?
Spotify playlist placement is the process of choosing tracks for placement on playlists belonging to a specific genre that takes into account the target audience's preferences. Once Spotify or a curator chooses your track, they place it on the appropriate playlist to let it get maximum visibility.
If you are a new artist, playlist promotion is your great chance to become recognizable and successful. The most popular Spotify playlists enjoy millions of followers. Though smaller ones can also get thousands of listeners. If you are an independent musician, getting Spotify music promotion with the help of playlisting is essential.
Spotify claims that you cannot pay your way onto a playlist. Therefore, everyone who offers such a service beyond the platform is considered a scammer. However, there are relatively legitimate playlisting services called curators that offer playlist placements on Spotify and help musicians gain success.
Therefore, there are two ways to promote your works via Spotify playlisting – to submit the tracks to Spotify and ask the platform for playlist placement or use the curators' services that are fee-paying.
Using Spotify for Playlist Placement
Spotify for Artists provides the most convenient ways for playlist placement. Direct playlist pitching is one of its most vital services.
The process is pretty simple. First, you sign up to Spotify for Artists and find the "Upcoming" tab. You can choose music for playlisting here and need to be very careful because Spotify can allow you to pick only one track for submission at a time.
You must also remember that you can only pitch music that hasn't been released. You can pitch the music at least 7 days before a release. It is better if you pitch your track for Spotify playlist placement many days and even weeks before the music appears. You have to take into account that Spotify managers get thousands of such submissions every day. So the more time they have to place your track properly, the better.
Provide all the necessary information for the submitted music. You will fill out a special form after you start the process, so don't forget to indicate the details. Spotify may need some additional info to match your track with an appropriate playlist. The details may concern a genre, mood, style, emotion, or anything else you consider important.
How to Deal with Independent Curators?
Independent Spotify playlists can be pretty successful. The curators who make them can be large media companies, professionals working in the industry, or just Spotify users and your music enthusiasts.
You need to research before asking a curator for your playlist placement. Look through existing playlists on Spotify to determine which of them may suit your sound. You can pick out a curator in accordance with your playlist placement preferences.
Then, you can do a Google search to get in touch with a curator. You can see an email address and the author's name to contact the curator conveniently. If it is a large service provider, you may also see a contact form to fill out. Write an email consistently and clearly but make it short. Include the links to your music on Spotify. Your curator needs to understand who you are, your music, and what you ask them for.
The curator will create a promotional campaign based on your details and preferences. They start a playlist placement process by sharing your track with the entire network of independent curators. They will place your track in their playlists and deliver it to the potential target audiences. You will see the results in a few days. Your track will receive more plays and likes, increasing your follower count. Your listener base will start growing. After the end of the campaign, you will get a detailed promotional report for all Spotify submissions. It will also include all the links to playlists, blog mentions, other details, and accurate numbers displaying successful promotions.
In fact, Spotify is a fantastic streaming platform that allows artists to pitch their works for playlist placement and promotion. It may seem to you that you don't get the expected results at first. Keep waiting a while. Spotify gets more than 20 thousand submissions every day and the same number of listings from independent curators. A few days of waiting are worth getting your successful playlist placement and more value in the eyes of your followers.