Is a Post Graduate Program in Data Science Worth it?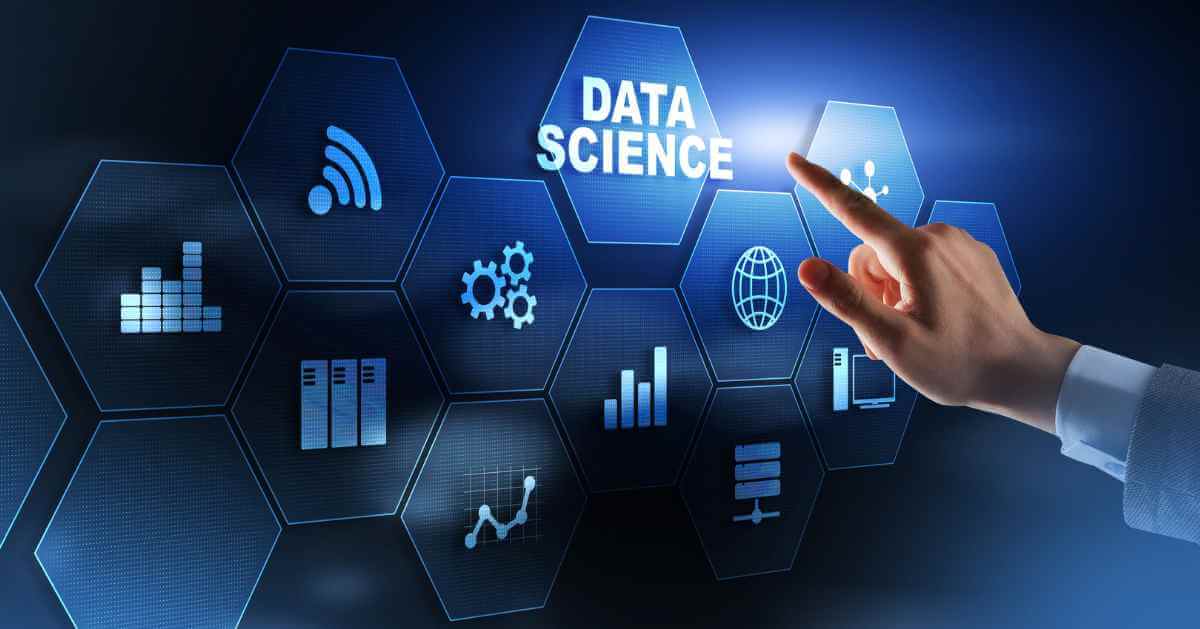 Have you seen e-commerce applications like Amazon and Flipkart recommending products based on your search history and previous purchases? You might be wondering how they are able to predict what you are most likely to buy exactly. Well, they are using the power of data science at the back end. Just like various other companies, e-commerce websites are extracting insights and value from customer data to improve their operations and decision-making. The advancements in technology have made it easier to acquire, store, and analyze massive amounts of data, leading to the increased popularity of data science.
Thank you for reading this post, don't forget to subscribe!
Companies have realized the importance of data-driven strategies to gain a competitive advantage and have created a need for skilled data professionals who can provide those meaningful insights. A report by IBM has highlighted that the average annual salary of a data scientist in the US is around $120K, with the top 10% earning over $160K per annum. With such salary figures, anyone would be lured into a career in data science. While the path to step into this field may be different for everyone, enrolling in a Post graduate program in data science is something that people can consider.  
It is true that people get stuck with their jobs after their graduation and do not find time to think about a post-graduate degree. However, the present time is different as you don't have to pause your work and attend classes full-time for two years for your post-graduation. Thanks to e-learning platforms, these long-term programs have become more accessible for working professionals. Moreover, many reputed universities have joined the online learning bandwagon and now offer curated executive courses on data science that specifically suit the hectic routine of learners.
This article gives you more insights regarding whether a postgraduate program in data science is really worth it or not for your career.
Why Enroll in a Post Graduate Program in Data Science?
Unlike on-campus postgraduate programs, online PG programs in data science offer more flexibility in terms of pacing and scheduling, allowing learners to balance their studies with work or other commitments. As you don't have to commute to a physical location, online PG programs cater to a wide range of learners from different locations who want to experience world-class teaching right from the comfort of their homes.
When it comes to the learning experience, online learning is as effective as physical classroom training, thanks to today's advanced learning tools and applications that allow video conferencing, direct interaction with mentors during live classes, the use of digital study materials, and whiteboards for taking notes. All these features make online learning more interactive and offer engaging learning experiences. If you are concerned about practical exposure, today's Learning Management Systems (LMS) are equipped with virtual labs that allow learners to have more hands-on experience with data science tools and technologies. It is where they also work on industry projects and apply the data science skills gained during theoretical classes.
The best part about online courses is that they are more affordable than on-campus PG programs. As they have lower tuition fees and no housing or transportation costs, you will end up paying much less amount than you would have done in an on-campus program. So, if you are a self-motived person with good time management skills and prefer a more flexible schedule, then an online PG program is the best for you to upgrade your skills.
Which PG Program is Right for me?
Now that you know the benefits of taking an online PG program in data science, you must be thinking about which one to choose among the various options available. So here we give you some features to check and make the final decision based on them. First off, check the course curriculum; it should include all the important data science topics like the data science lifecycle, descriptive statistics, exploratory data analysis, inferential statistics, model building, machine learning, data cleaning, ETL processes, and data visualization, among others. It should also include knowledge of popular data science tools like Python, NumPy, SciPy, R, Pandas, Matplotlib, Tableau, QlikView, and more.
Do not go for a course that simply includes theoretical classes. Instead, look for a course that involves other learning elements like case studies, chapter-end quizzes, graded assignments, virtual labs, industry-oriented projects, and capstone projects. These elements help reinforce your knowledge of data science and impart work-ready skills. Check out the reviews of the course on platforms like Trustpilot, Career Karma, SwitchUp, and Quora. If the reviews are mostly positive, then keep it as an option.
Now it is not mandatory but is a value add-on if a PG program is offered in partnership with a reputed university. You will be taught directly by the seasoned faculty at an established university and gain a certificate that will be better recognized among companies. For example, Caltech CTME offers a Post Graduate Program in Data Science in collaboration with IBM. This 11 months online Bootcamp is your one-stop solution for becoming an expert in this field. With Caltech's academic excellence, you will experience global data science expert-led training with industry-specific use cases. Moreover, you will work on 25+ hands-on projects with integrated labs and capstone projects in 3 domains.
With all these checkpoints, you will finally be able to decide which online PG course best matches your learning needs.