Understanding the Basics of Online Billing Software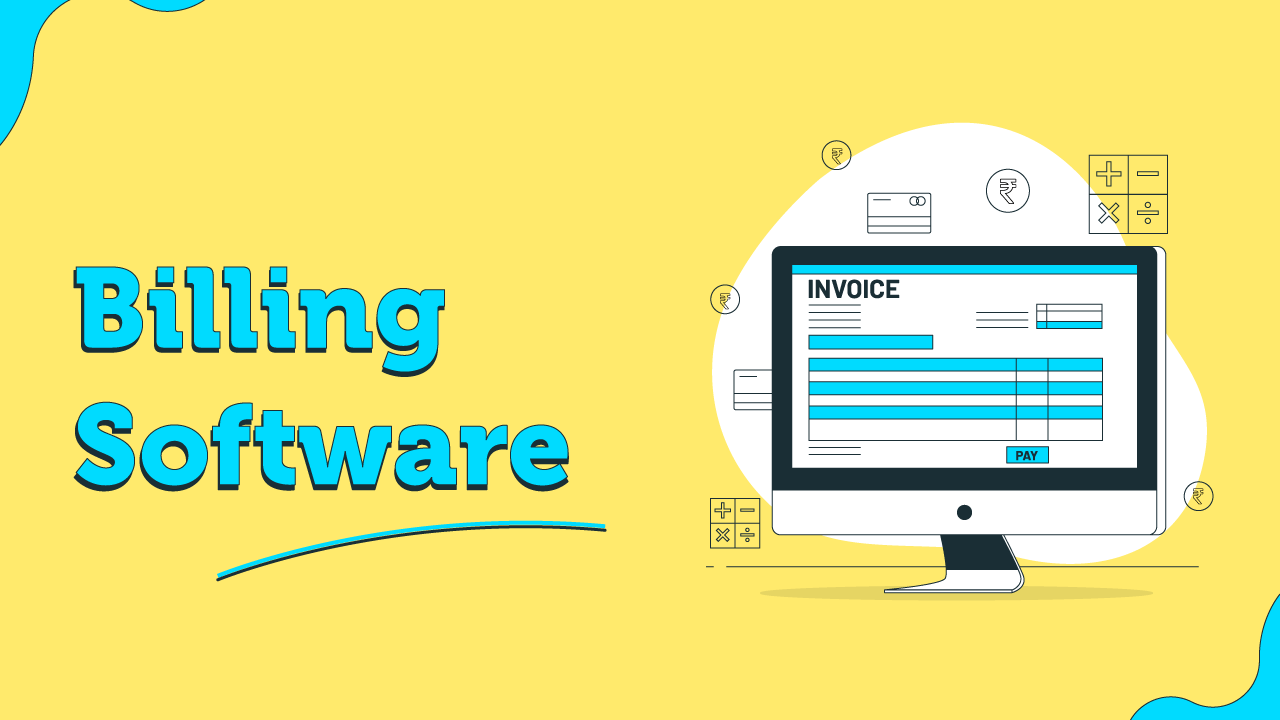 Online billing software, or cloud-based billing software, is a new entrant in the billing industry that revolutionised the way companies conduct their billing and invoicing operations. Even though traditional billing software has been in the market for quite some time, the benefits offered by cloud billing software, like zero capital cost, ease of use, high accessibility, etc., are far superior. If you are new to online billing software, the article outlines the basic information you need. 
Thank you for reading this post, don't forget to subscribe!
What is Online Billing Software
Online billing software is an application that enables users to create and send invoices and receive payments from customers using the internet. The software stores data in cloud servers, thus making the data accessible at any time and from anywhere. The online billing software is typically available as a web-based or app-based application; hence can be installed on any device like a computer, laptop, tablet, or mobile.
Online Billing Software vs. Offline Billing Software
Offline or traditional billing software needs to be installed on a computer. It does not require the internet to work. You can operate the software only on the PC it is installed on. Access to the software is also limited because only a couple of PCs are available with the software. It might also require trained professionals to operate.
Features Offered by Online Billing Software
Online billing software typically offers some basic features required to conduct billing and accounting operations.
GST and non-GST invoice creation
Inventory Management
Creates Quotations, Delivery Challans, Proforma Invoices
Automatic Billing
Payment Reminders
Online Payments
POS Billing
e-Way Bill Creation
Accounting features like expense tracking, ledger maintenance, etc.
Safety and Security
Cloud-based billing software has built-in technical security measures to keep the data safe.
All the data entered into the software, including customer data, payment information, product details, etc., are encrypted end-to-end, meaning no one can read the data during transit or when it is stored on cloud servers.
The software also follows thorough PCI compliance standards to ensure payment card data security.
The billing systems use two-factor authentication to prevent unauthorised access to the application.
Lastly, the apps allow you to have complete control over your data. While providing access to your staff, you can control the type and level of access.
Regarding safety, the online invoicing software takes regular data back-ups, syncs data across devices and always ensures data availability.
Easy Integration
Online billing software is designed to be easily integrated with existing business systems like CRM, ERPs, accounting software, inventory management software, project management systems, and banking software. This allows users to streamline their workflow and achieve maximum efficiency.
Affordable Pricing
Unlike traditional software, which requires initial set-up costs, software license costs, and yearly maintenance costs, online billing software is a subscription-based service. Different plans are provided – from Basic to Premium – with a different set of features in each plan. You can choose a plan based on your business size, requirements, and budget.
Benefits Businesses in Multiple Ways
With the right online billing software in place, businesses can reap the following benefits
Time Saving
Error reduction in the invoice generation
Improved cash flow
Easy sales tracking
Business insights through reports
Streamlined business processes
Improved financial management
This summarises the basics of online billing software. With many providers in the market, choosing the right software that fits your business needs is important. Sign-up for the free trial and check which software is easy to use and apt for your business invoicing.