Omnidirectional HDTV Antenna Point Toward A Clear Channel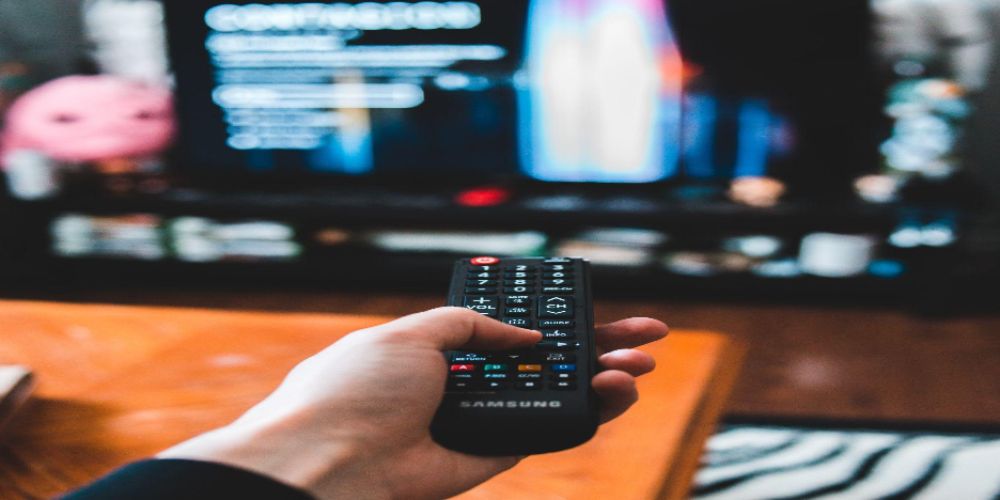 After the sun goes down, most of us settle in front of the television for some relaxation, despite
Thank you for reading this post, don't forget to subscribe!
the fact that our days may be jam-packed with enjoyable activities. If you are going on vacation and want to expand the number of channels you can watch on your television, an omnidirectional antenna can be the answer to your problems with channels that are full of static and have a weak signal.
Omnidirectional HDTV antennas aren't just for people who are constantly on the go; you may also use them in the comfort of your own home. There is a wide selection of omnidirectional antennas on the market that can be purchased by vacationers who want to watch high-definition digital television (https://en.wikipedia.org/wiki/High-definition_television) both at home and when they are away from it. Some can be attached to a house or recreational vehicle in such a way that they remain there permanently, while others just adhere to the glass of a window or the surface of the roof of a house or RV.
Different kinds of antennas for HDTVs
TV signals are sent in electromagnetic impulse form via an HDTV antenna, which is a piece of electronic equipment. In order to transmit its programming, a television station must first convert its audio and visual signals into electromagnetic impulses.
The fact that the channel lineup will change depending on whether you are at home or on the road is the greatest challenge when it comes to obtaining free over-the-air television channels with an HDTV antenna
HDTV antennas come in two main varieties: directional and omnidirectional. An omnidirectional antenna distributes the radio frequency (RF) energy that it transmits and receives uniformly across 360 degrees, producing a radiation pattern that permits communication in any direction. Radius 45 to 90 degrees, a directional antenna restricts connectivity just to that part of the electromagnetic spectrum.

Why go for an omnidirectional TV antenna instead of a directional one?
The performance of multi-directional or directional antennas, which must be pointed in a particular direction in order to receive TV signals, is inferior to that of omnidirectional antennas, which are capable of receiving TV signals from all directions. Antennas that are omnidirectional do not have to be aimed in any specific direction, which makes their installation simpler.
To locate the location of the closest TV transmission tower, neither a TV station identification tool nor additional procedures are required. If you don't have to spend time adjusting your antenna, you'll have more time to spend with your family or you'll be able to tune in to the baseball game even more quickly.
The HDTV omnidirectional antennas are meant to receive signals equally from all directions, as its name suggests. Notably, most omnidirectional antennas are only omnidirectional in the horizontal plane but not above or below it. Isotropic antennas are another name for omnidirectional TV antennas due to the fact that the signal is sent in a manner that is consistent in all directions.
People who live in the city have the advantage of being closer to the television stations that broadcast the signals, which enables them to pick up a much larger number of channels. You'll have access to a wider selection of television stations while you're in closer proximity to populated areas.
An omnidirectional antenna should have what features?
Identifying the best omnidirectional TV antennas requires considering a number of factors in order to determine what is most important. It is our recommendation that for urban areas, you use an omnidirectional antenna that has an effective range of at least 60 miles and at least 100 miles.
All broadcast stations and local channels should be equipped to receive UHF and VHF frequencies so that viewers may get the greatest variety of content possible. Pre-assembled mechanisms of the Snap-On kind are an excellent method to spare yourself the trouble of joining many components using wingnuts or other miscellaneous hardware.
No matter if you want a portable antenna for travel or one will be permanently fixed in your house, there will be extras included with the many models that you may choose from. Click here for more information on antenna mounting systems. If mobility is a priority for you, it is in your best interest to get an antenna that also has a suction mount. This will allow you to detach the antenna from its holder in a snap when it is not being used. 
Investing in an antenna that already comes with something like a mounting system is the best option if you want to install it on the top of your motor home in a way that is intended to be permanent.After determining which HDTV accessories and channels will meet your requirements, investing in an omnidirectional antenna is the best way to ensure that viewing television, whether at home or when traveling, is a simple and pleasurable experience for everyone.