NBA Digital Collectibles Sales are Through the Roof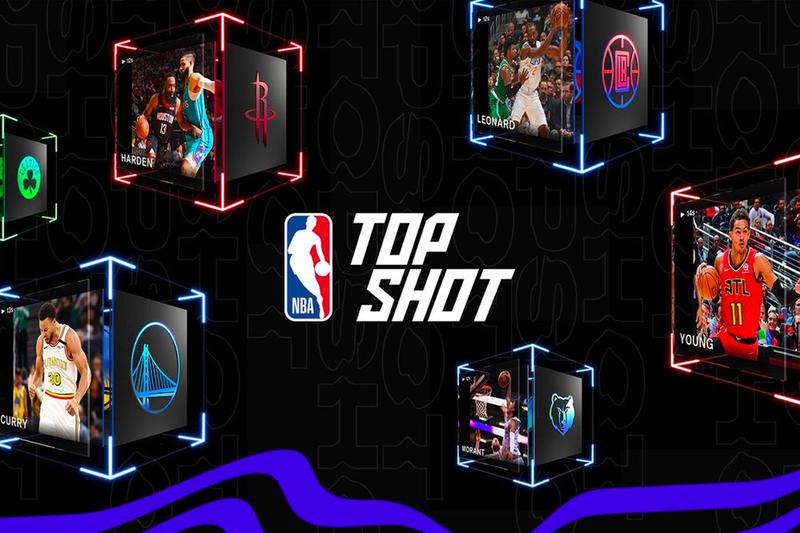 The future trading card marketplace is here and people are trying to get a piece of this market. The new revolutionized way of trading digital images and videos is so popular that people are spending millions on digital goods.
Thank you for reading this post, don't forget to subscribe!
Currently, crypto-collectibles are the trending topic in this industry and the National Basketball Association is already in the game. NBA partnered with Dapper Labs, which is responsible for the highly-popular Crypto Kitties game, just to make their own digital collectible asset.
They come up with NBA Top Shot which is a series of crypto-collectibles otherwise known as non-fungible tokens (NFT). NFT's are digital collectibles that are tied to a blockchain which makes them unique, non-hackable, and with a certificate of authenticity. In other words, if you buy a digital collectible, you own the rights of that image or video and nobody else could have the same one.
Since they dropped the NBA Top Shots Collection of NFT's, they became an instant hit for sports fans. In fact, they generated more than $230 million in sales only for a couple of months.
It seems like the National Basketball Association has aligned itself for the future of trading, and it is working out for them.
The Value of NBA NFT's
Just to give you an idea about their collection and how much they worth, A LeBron James highlight sold for $200,000 and a Zion Williamson edition went for a little less than that.
Top Shots emerged right after licensing an agreement with NBA and its players with Dapper Labs back in 2019, which is weird just because that we are just finding out about these digital collectibles. The National Basketball League says that they can solicit from 10% to 15% of the sales from their intellectual property.
Experts predict that NFT's are here to stay and they are going to become the main trading method in the future. That is why so many people are purchasing NBA-related digital collectibles since a LeBron James Highlight that costs around $3,000 will probably worth like 1952 Topps Mickey Mantle card that sold for $5.2 million in 20 years.
Thanks to blockchain technology, we can now overcome the biggest issue with digital assets, which was the ease of copying them infinite times with no friction.
NBA Game Changes
Dapper raised more than $250 million since the sudden popularity of Top Shot. They are going to use the funds to continue expanding their blockchain network in order to handle the vast amount of registered people.
They are constantly releasing new packs of highlights that are sold out in minutes, which proves that they are on the right path.
The most interesting thing about this technology is the adaptation to other technologies that we are used to such as mobile games.
The NBA mobile game is coming out this year, and there are rumors that they will allow consumers to build NBA-like rosters by acquiring NFT moments, then compete in online tournaments.
So, you can get the best TwinSpires NBA defensive players and compete against other users. Additionally, NFT's can also be used as a system of in-game rewards, which gives them real value.
Final Words
Despite the popularity of NFT's we still haven's scratched the surface of this technology. This is a promising technology that will change many things in the world.
For example, experts predict that game developer will start to use blockchain for making unique in-game items. This means that you could get a unique skin, garment, weapon, or character that nobody else has.
This will only increase the market cap of NFT's and make the whole industry better by managing the intellectual property of digital assets. NBA is one of the first sports associations that wants a part of this market and we expect other sports to join in very soon.