Zero Emission Electrified Luxury: All the Mercedes EQ Models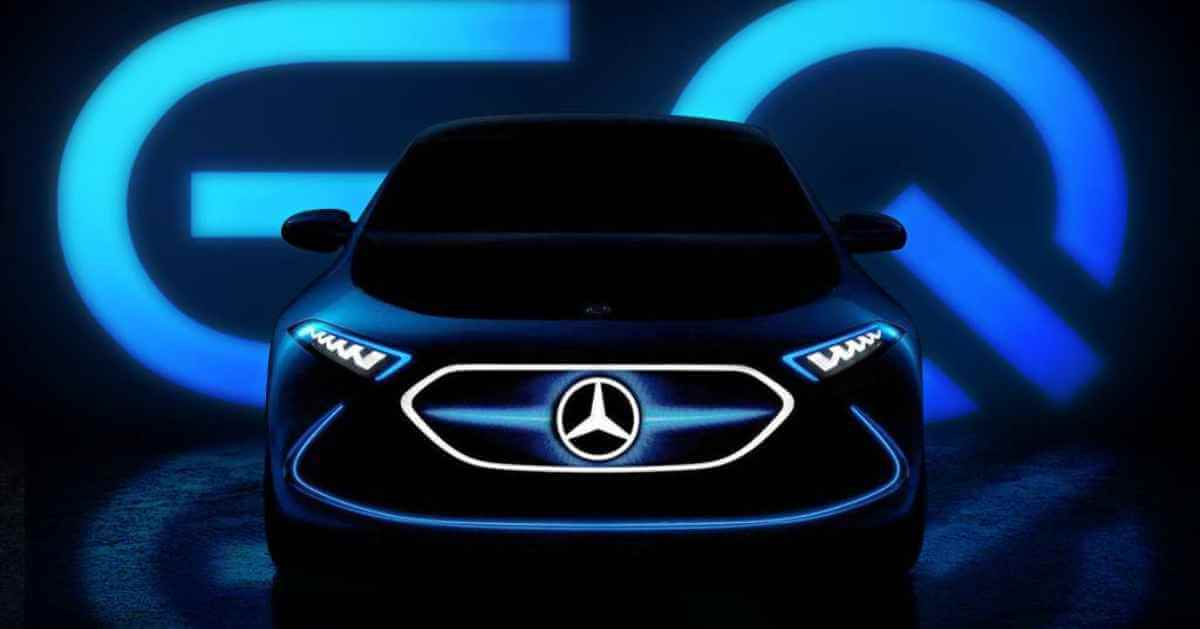 As the world races towards a greener future, automotive giants like Mercedes-Benz have taken the lead in electrifying the luxury car market. Embracing sustainable mobility without compromising on style, Mercedes has introduced a stunning lineup of electric vehicles (EVs).
Thank you for reading this post, don't forget to subscribe!
The Stuttgart-based company has truly electrified the world of luxury cars with its impressive range of EV models. From the trailblazing EQC to the visionary Vision EQXX, each electric vehicle offers a unique blend of elegance, performance, and eco-friendliness.
So, let's embark on a journey through the realm of the company's EVs. The following takes a look at each model, exploring its cutting-edge tech, performance, and of course, its luxurious features. Furthermore, you get to know about their respective ranges.
Mercedes-Benz EQC SUV
The EQC was Mercedes-Benz's first all-electric compact SUV, blending opulence with electric prowess. Unleashing twin electric motors and a high-performance battery, the EQC boasts an impressive range and quick acceleration. It will eventually replace the GLC class.
You'll experience comfort, spaciousness, and advanced technology in this trailblazing electric SUV. It offers a promising range of 250+ miles on a full charge which should be more than enough for most people's work weeks.
Mercedes-Benz EQS Sedan
The EQS embodies the epitome of Mercedes-Benz luxury and EV technology and it's where innovation meets luxury. It is supposed to be the company's flagship electric sedan, a replacement for the legendary S-Class.
Naturally, it redefines opulence with its futuristic design and cutting-edge innovations. Its state-of-the-art battery and advanced driving capabilities promise a refined driving experience like no other. Is it going to be the most advanced limo in the future? Probably.
With the S-Class, you had to be cautious with the throttle as it was a gas guzzler by most standards. With this, you can enjoy the performance completely without worrying about the fuel economy as it can do up to a whopping 488 miles on a full charge.
If you already own the Mercedes EQS or any other Merc, and are looking for a reliable supply of genuine Mercedes parts, check this out: https://sts-global.com/mercedes-benz-parts.
Mercedes-Benz EQA SUV
Compact yet mighty, the EQA is designed for urban explorers seeking a stylish and sustainable ride. With a sleek exterior and a thoughtfully crafted interior, this electric compact SUV perfectly blends practicality with eco-friendliness, ideal for city dwellers.
The EQA is based on the GLA which is an underrated subcompact SUV. Its efficiency and practicality should definitely rub on its electrified counterpart. You can expect a maximum of 336 miles from a fully-charged EQA – a great number for today's time.
Mercedes-Benz EQB SUV
Versatility meets electric power in the EQB, a family-friendly electric SUV. With a spacious cabin and optional third-row seating, the EQB caters to the needs of larger families. You'll enjoy the perfect fusion of eco-consciousness and luxury as you embark on memorable journeys together.
As you can tell, it's based on the GLB which is a rather fun-sized solution to driving a whole family around in luxury. Along with the posh environment that it provides, this family-friendly EV should be able to provide you with a range of almost 311 miles.
Mercedes-Benz EQE Sedan
Step into the future of executive travel with the EQE, a business-class electric sedan. The EQE oozes sophistication, providing the utmost comfort and advanced tech features. For those seeking an electrifying upgrade to their executive lifestyle, look no further than the EQE.
This is the business class EV, which also has the oomph to put a sports car to shame. It is inspired by the iconic E-Class range that Mercedes has been selling for almost half a century. It should be able to churn out a whopping 397 miles of range.
Mercedes-Benz EQG SUV
The SUV segment has faced a lot of competition from crossovers but it is still alive and kicking. The EQG will ensure that it is still a thing in the future as it will provide its buyers with luxury and refinement, plus a lot of power and off-roading prowess.
This is because it's based on the Mercedes G-Wagon, a known dirt-eater that's also a palace on the inside. We're still waiting for its arrival next year though.
Mercedes-Benz EQT Van
Those interested in commercial Mercedes vehicles can opt for this one in the future. The EQT is the all-electric minivan of the future that you'll be able to drive your whole family around in. It is expected to have a range of 175 miles.