Top 5 Performance Marketing Platforms for Small Business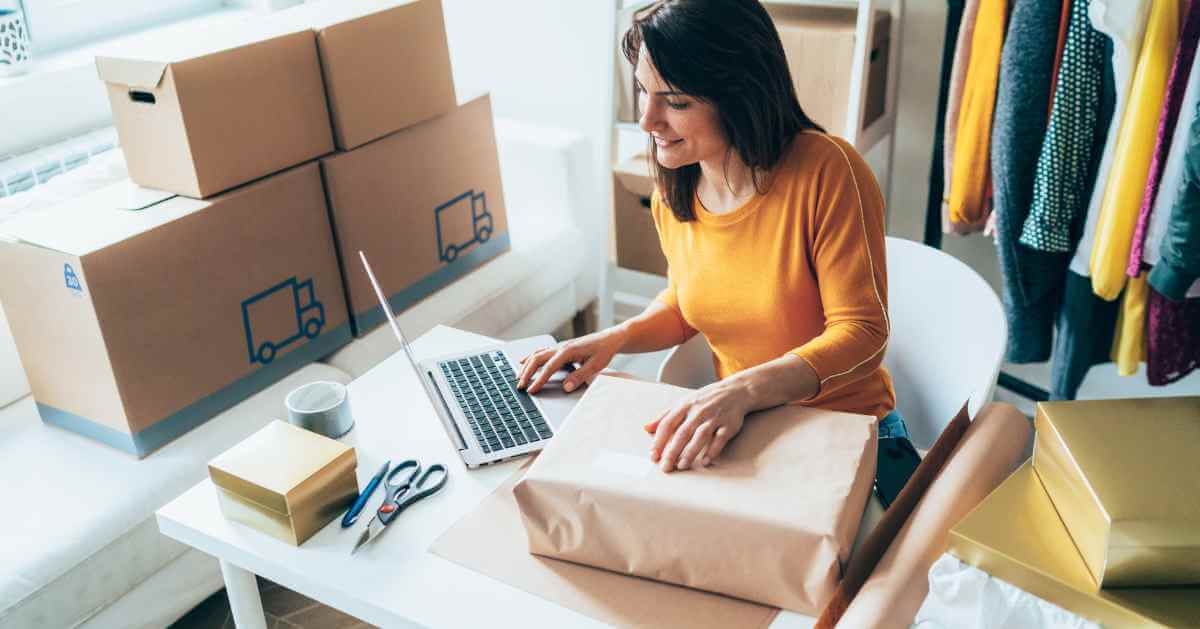 A performance marketing program involves advertising programs that pay advertisers only when specific actions are taken. Among these actions are lead generation, sales, clicks, or the amount of connected TV viewership who look at or interact with an advert.
Thank you for reading this post, don't forget to subscribe!
Performance marketing strategies vary depending on the industry, brand goals, budget, and other factors. There are also many performance marketing platforms for small businesses to consider. Let's look closely at five of the best, in no particular order!
1 – PartnerStack
With PartnerStack, you can recruit the right partners to help your brand grow.
It's possible to handle all kinds of partnerships with PartnerStack, whether you want more conversions, leads, or traffic.
Highlights
Keep track of leads, deals, and links with your partners
Implement marketing programs with marketing partners
Loyalty programs can be easily embedded
An unlimited number of partners can be onboarded quickly with partner journey automation
Analyzing partners individually and in groups
Content and structure of unique rewards
The Good
The dashboard is centrally located
Internal tracking and UTM parameters
Revenue management platforms, payment gateways, and CRMs can all be integrated.
Pay partners automatically
Multiple programs can be run at the same time
The Bad
Options for payment are limited
2 – ClickMeter
ClickMeter, a performance marketing platform, can track your advertising and affiliate programs.
Tracking visibility and managing commissions from one place is the key to finding the best marketing sources.
Publishers, advertisers, agencies, and affiliates can customize programs through this performance marketing platform.
Highlights
Use location, device, language, and other factors to segment visitors who click on links
You can use redirect functionality to determine which marketing tactics work best and increase conversion rates
Data extraction and analytics are made easy with advanced tracking
Conversion tracking parameters such as cookies, commission amounts, and product IDs can be used to track conversions
Connect your existing campaigns to tracking pixels, or create your own
Marketers can compare data points and get detailed reports
The Good
Functionality to cloak affiliate links
The integration of Google Analytics
Protection against click fraud
Collaboration with clients is easy
The Bad
There is no free trial available
3 – TUNE
TUNE offers many features among the most potent performance marketing platforms. Further, it allows you to integrate all your marketing partners, channels, campaigns, and networks under one roof, including any mobile measurement partner.
Highlights
Connects channels, networks, campaigns, and partners across web and mobile
Provides real-time event logging, API sharing, and real-time reporting for performance marketing
Integrate with third-party systems or stream data internally
Workflow and repetitive task automation tools
Ability to detect fraud in a proactive manner
With customizable approvals, payments can be automated
Reports with granularity and an easy-to-use dashboard
The Good
Reporting in real-time
Detection and prevention of fraud
Mobile and web compatibility
Workflow automation
Solutions that are tailored to your needs
The Bad
Subscriptions to this platform are high, making it one of the most expensive performance marketing platforms
4 – AnyTrack
AnyTrack is a plug-and-play conversion tracking software and one of the most popular performance marketing platforms. In addition, Facebook Pixel, Google Analytics, and other advertising networks are attributed to conversions.
You can use detailed data from AnyTrack to improve your content, funnels, site, and adverts by tracking your data across all your analytics.
Highlights
Your lead generation funnels can be tracked from a 360-degree perspective
Integrations with multiple affiliate networks and ecommerce platforms
Third-party integration and automatic tracking of ad network events
Your ad campaign data can be used to build custom audiences
Identify conversion drivers, determine traffic sources, and run multichannel campaigns using granular customer data
The Good
Any conversion data source can be attributed and tracked
Tracking and assigning functions
Good customer service and instant setup
Events can be followed without writing code
Insights into conversions that are granular
The Bad
Analyses are not predictive
5 – Affise
The Affise performance marketing platform simplifies managing, analyzing, measuring, and optimizing digital marketing campaigns for advertisers.
In addition to boosting your conversion rates, it offers impressive returns on investment as well. The platform automates your workflow, so it's easy to figure out which traffic sources generate the best conversions, and you only pay for those that convert.
Highlights
Your dashboard can be customized based on your preferences or the role of your affiliates
Making informed decisions with predictive analytics
Track events like clicks, impressions, and conversions with advanced tracking.
Valuable and practical optimization tools
Tool for detecting fraudulent traffic and reducing it
The Good
One-on-one account management
Transfer of offers automatically
Reporting in real-time
Support from the customer is excellent
API with a rich set of features
The Bad
It is a bit expensive upfront
You can measure performance marketing results quickly, and you can get them with ease. Building your campaigns strategically will help you achieve your business goals. Focus on the right audience, optimize your ad formats, and choose the right optimization goals. Utilizing credible performance marketing platforms and following these steps will allow you to create an effective ad.