How Write a Literary Analysis Essay?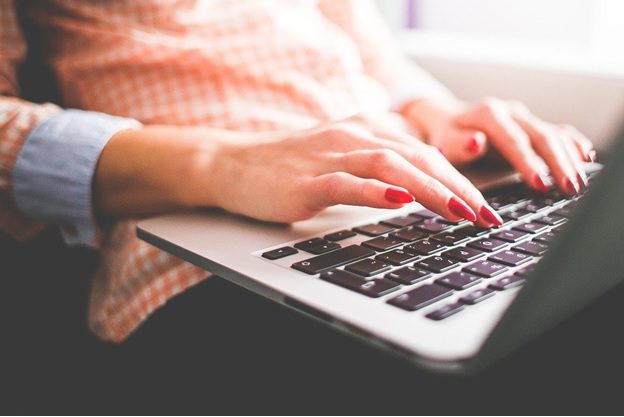 The end goal is enjoyment when one is reading for pleasure. While reading, it is common to catch up in an interesting place or time to learn an exciting story. In addition, if you are looking for guidance, inspiration, or reflection of your own life, reading or writing a literary analysis is best. If you think that your writing skills are not good enough, then there are several online platforms through which you can hire an essay writer online. Still, if you want to learn about writing an analysis that will inspire then read on to know more.
Thank you for reading this post, don't forget to subscribe!
What is a literary analysis content?
In addition to this, in a literary class, you often ask to read, especially after performing literary analysis. If you want to analyze something, it is better to break it down into smaller pieces than examine how they work separately or together. It is important here to know how those elements are to create a certain effect.
A literary analysis is an essay, which has all the argumentative analysis in a piece of literature. In such an essay the author must examine the novel, book, play, and others. In addition, analyzing the plot, idea, tone, and writing styles is also a common thing, mostly the writers narrate their story.
Literary analysis content
Here are the important parts that you must include in your essay despite the type of literature it is:
Genre/Type of the literature
Character's analysis
Main plot analysis
Theme reviewing
Explaining every symbol of literature
Writing style and structure
In some cases, it is essential to include the interpretation of images or denotation if they both are important to get the main idea.
Ways to write a literary analysis essay
This sort of task requires careful preparations, cautious and meticulous work. In addition, with a good plan, the process will be more fun and easier.
Here are the five most important steps that any flawless analysis must have:
●      Focus on topic
First, you need to analyze all the content thoroughly, also make sure that you understand the author's idea, the characters, and the plot. Could you read it as much as you want? It is better to have a clear point of your views about the author's idea. While reading, it is better to answer the following questions:
Which part is the highlighted one?
Why are authors using such literary devices?
Is there any development of characters?
Try to figure out the connections between plot and ideas, a shift in the characters' roles, in the context.
●      Collection of the evidence
It is better to collect all the supporting evidence to make a comprehensive conclusion in your analysis. To be confident in your conclusions, it is better to make notes while you are reading. It is also good to learn about all the information about the author; it will help you to understand the thoughts better and his intentions.
●      Develop your main thesis statements
Here you must formulate a relevant thesis and then explain why your arguments must have great significance. In addition, how they are connecting to the thoughts and ideas of the author's novel or book.
●      Writing revision and process.
Be conscious of what sort of information must every paragraph include. After finishing your work put aside some time for revision. The short and fresh perspective will give you time to check your work with a fresh eye.
●      Outline of the essay
It would help if you will devote enough to the literary analysis outline. It will ensure the success of your whole work. Moreover, it will define your starting ideas and the things with which you can end your essay. Overall, your outline must contain:
●      Introduction
You must have enough information about how you must write an introduction.
This part must have your main statements, ideas with all the evidence to support them.
This part of the essay must have the restatement of your main conclusion and thesis on it.
Literary analysis essay typical structure
A typical literary analysis essay must have a body part, introduction, and conclusion.
●      Introduction
Mostly introduction is the first part of your literary analysis. To gain your reader's attention. It is the short part but must have the ability to catch your audience's attention. For this purpose, you must use all your writing skills .
●      Body part
After introducing the main part of your writing, the essay's body is highly important that will represent the ideas of your analyzed novel, book, explanation, poem, statements, and evidence that can support your statements.
●      Conclusion
It is the very last but not the least part of your analysis, so you must make it perfect. You must show here how your literary analysis must be to the whole book and how it must reflect the author's ideas and plot.
Bottom notes
Now you must have learned how you can make your literary analysis flawless, or if you want to make an impact, always ask professionals about it. You can always have the best opportunities that must ensure the quality services of writing to you.