How to keep Your Child Engaged?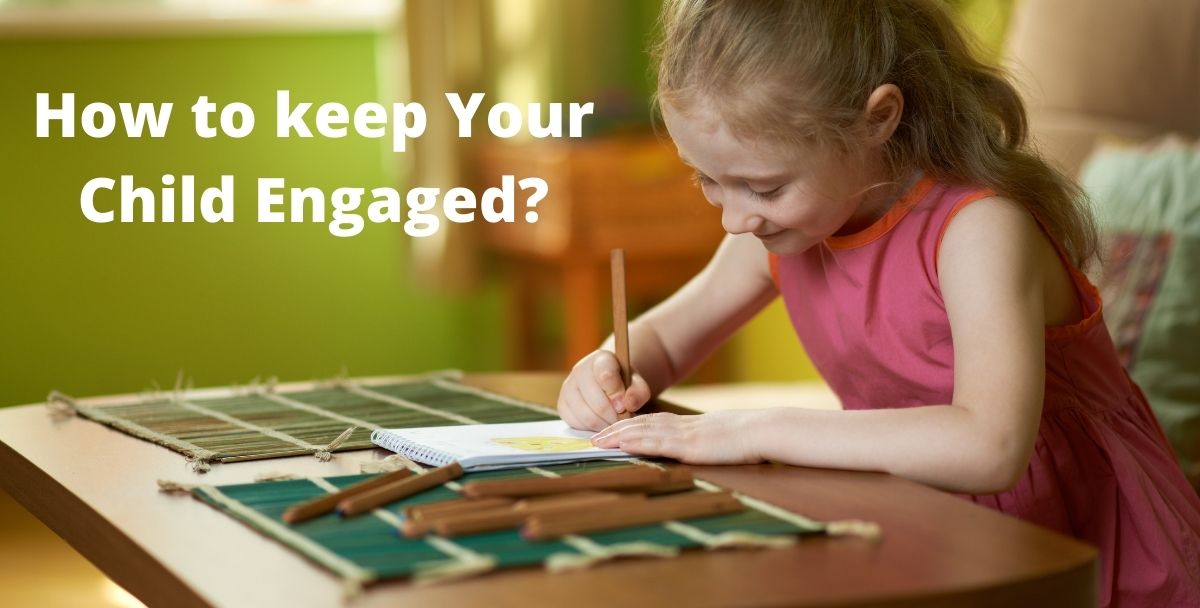 You might be hearing your children nagging continuously when they have nothing to do. They either end up playing mobile games or watch TV. During the current pandemic situation when we are all stuck at home it is obvious for children to get bored easily. We as an adult manage to find some of the other ways to spend our free time but when it comes to children, we always get confused about what activity we should enrol them into. Here is a list of a few activities through which you can keep your child engaged.
Cubby House
One of the trending activities in which you can engage your child is a Cubby House. These small playhouses would help your child to play various games or other activities with their mates. You can easily find these cubby houses online.
Books
They say books are the best friends. When you get to engage with your daily reading activities then make sure you also get your child engaged in this too. You can get books of various genres for them such as adventure, stories, biographies, thrillers etc. You can get the references for this from your nearby library and you can buy them online. You can keep these books at such places where they can access them easily. You can set a routine for reading either in the afternoon or during bedtime. If your child is good at writing then you can also encourage him or her to write something in their own words.
Art and Crafts
Enrolling your kid in art or crafts would help to get your child's creative juices flowing. Make sure you identify his interest first and then provide him with all the necessary materials required for the art or craft. You can encourage him to invest at least some time in a day into this activity. Do not expect that your child would become a Picasso in a day. Let him start from scratch and explore this creative world. There are various art and craft activities which you can engage him in such as drawing, painting, papercraft, Origami, clay modelling, carpentry, beadwork, basket weaving etc. Enrolling on any of these activities will help your child to pay attention to the details and improve eye coordination.
Even you can join them in this activity as a player which would also help them to spend quality time with you. In fact, Unruly Studios has a coding program for kids that combines deep thinking with physical movement, making it fun for them. The fact that they can do it at home too is a great way for parents to get involved as well.
Deep Thinking
There is no better exercise for your kids than keeping their brains busy. You can choose the specific challenges for your children through which they can trigger their brains. Some of the challenges which you can choose are Rubik's cube, Jigsaw puzzles, word games, math puzzles, logic puzzles, Sudoku, Brain games and more. Solving these challenges would help to boost your child's critical thinking as well as logical thinking. Even you can join them in this activity as a player which would also help them to spend quality time with you.
Cooking Activity
Here we are not asking your kids to cook a four-course meal. You can ask your children to help you with a few of the tasks when you are cooking. You can ask their help in cutting vegetables, meal prepping and sometimes cooking. You can also take them along with you for shopping for a change. Getting your children involved in such activities will help them to be self-dependent and self-confident.
Free play
It is not necessary to play games that would only have some set of instructions or rules. If your child is getting bored then you can ask him to get engaged in free play. It could be anything such as playing with a ball or anything that they find. Here you can create a special room for your children where they can keep all their playing stuff in one place and can easily find it whenever they want to.
Exploration
If your child is not interested in any of these above activities then let him or her find his passion or interest. There are various exploration kits which your child can get for your kids for the engineering, technology and science genre. You can also ask them to create something out of recyclable items.
Hobbies
Nothing can keep them as engaged as their hobbies can do. Encourage your child to pursue his or her hobby to the next level and provide them with all the required material. If your child is interested in any of the activities then he or she will devote a lot of time to it and will pay full attention to it. If he or she is getting succeeded at their hobbies then it would certainly boost their confidence to take on any other challenges.