IPTV/OTT Service Is The Best
Alternative To YouTube: Here's Why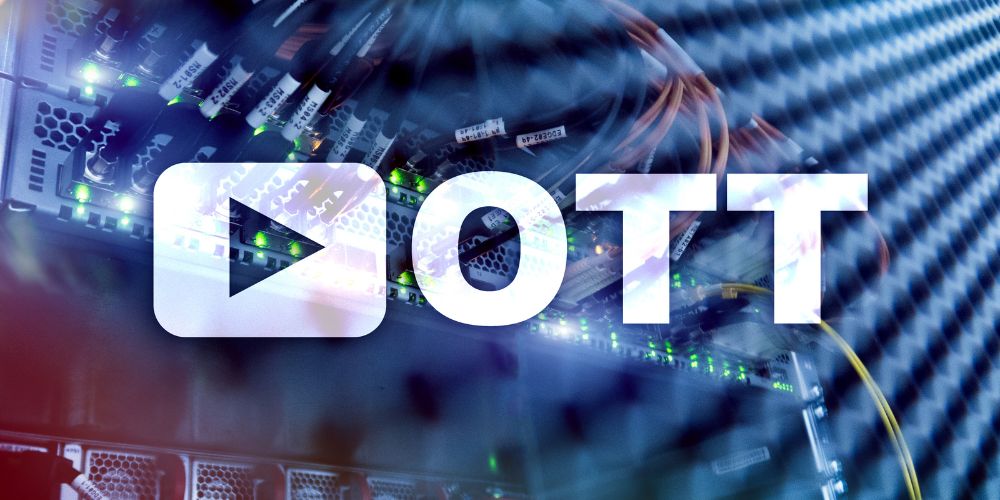 Supposing you are a content creator having multiple subscribers on your YouTube channel. Supposing you are looking for a solution to make more revenue on videos. We have such a solution for you. An IPTV/OTT platform can help you generate more revenue. We are going to talk about a video streaming platform and how it can help you with monetization. Keep reading!
Thank you for reading this post, don't forget to subscribe!
What Is An IPTV/OTT platform?
The best example of a video streaming platform that everybody knows is Netflix. It's a service that offers people plenty of movies, series, and shows. Netflix is an OTT (over-the-top) platform that is available to everyone who purchases a subscription.
An OTT platform allows the delivery via an open network. It doesn't require any infrastructure investments. IPTV services transmit content through a closed network. Often, a set-top box is necessary to receive digital signals and decode them.
Why Is IPTV/OTT Service The Best Alternative to YouTube?
#1 More monetization capabilities
YouTube is mostly an ad-based platform where users watch ads before a video. This is called AVOD monetization. IPTV/OTT platforms allow you to implement more monetization models, such as transactions and subscriptions. Also, a combination of them is maintainable by some IPTV/OTT streaming solutions.  
Transactional-based video streaming services require payment for every video a user wants to watch. Subscription-based platforms require payment for a certain period. It can be a week, a month, a quarter, or a year. When a viewer purchases a subscription, they can watch videos without ads. People get access to all content a platform can offer.
Also, a video streaming business can create a hybrid model. It can combine several monetization approaches. For example, some videos can be accessed on a subscription, and the rest of them can be included in a Premium group. It means that a user shall pay an extra fee to watch one of them.
What is more, when you have a video streaming platform, you own it and define the rules. You need to follow the YouTube rules to monetize your videos on it. But when you have your own IPTV/OTT service, you are free to monetize all videos you want and in any way you want.
#2 Full ownership
In addition to the previous paragraph, here is what we want to say. On YouTube, when viewers watch a video, they see thousands of other videos on a similar topic. So, it is easy for them to leave your channel and follow the other.
When you have your IPTV/OTT platform, you can show viewers videos you created. They see only your content, and it becomes harder for them to get distracted by the content you are not an author of. And there will be less competition for you.
#3 Customization
When you have an IPTV/OTT platform, you can use your own design and make it recognizable. You can use your own colors, fonts, and logos. You can create your categories and subcategories.
All these are supposed to make your service outstanding and let you express your ideas via design and platform structure.
#4 Analytics
A business needs to grow and enhance. IPTV/OTT solutions usually go with powerful analytics functionality. So, a business will receive data about the users' behavior and preferences.
They can be used to understand whether you are attracting the audience you want and test some hypotheses about promoting your content.
Final Thoughts
YouTube is a great platform to attract subscribers in the first place. But when you have many of them, you can move your content production and monetization to the next level by creating an IPTV/OTT platform. It will give you more freedom in personalization and monetization.