Internet Leased Line – Advantages You Must Be Well-Versed With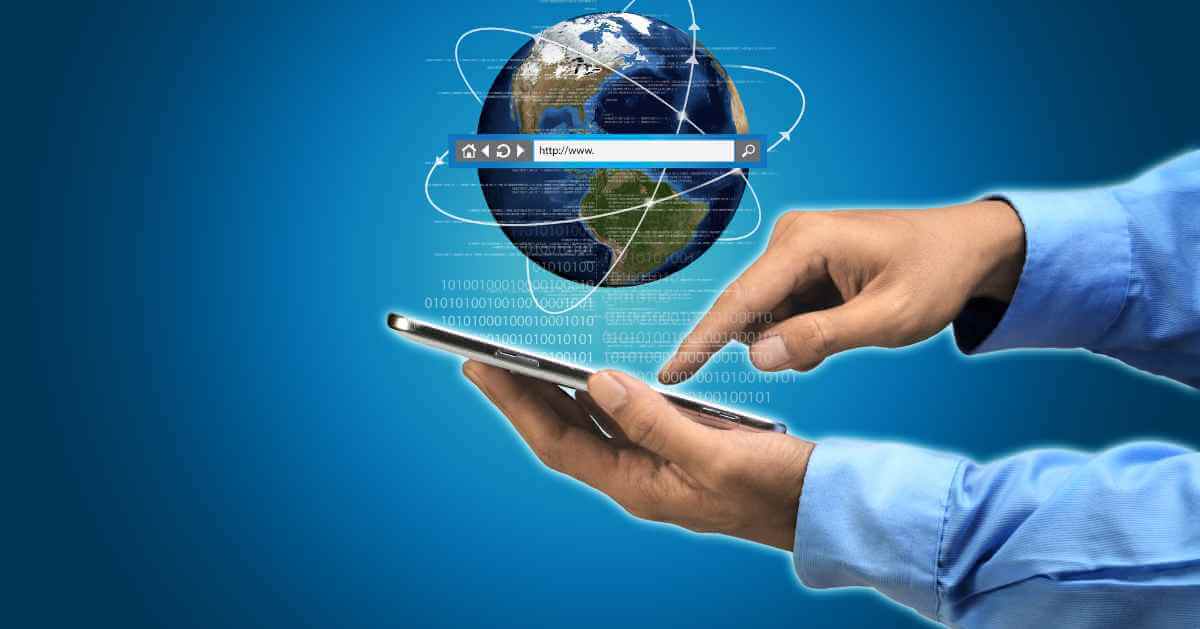 To put it simply, an internet leased line is a dedicated internet line that helps you connect to other devices. An internet leased line connection is rented by an internet service provider, which you or your business can use for meeting the regular work with ease. Unlike a dial-up network, an internet leased line is active and assures you of a constant high-quality network. By using the fibre technology, the internet bandwidth can be assured with zero speed drop down relative to the distance between the exchange and endpoint. 
Thank you for reading this post, don't forget to subscribe!
Just like any other product, before you make an investment in it, it is crucial that you learn about this product.
For what purpose can you use the internet leased line?
Internet leased lines are usually used for the following –
∙ Link the corporate offices to the internet.
∙ Connect local area networks and various corporate offices together.
∙ Carry video and voice calls.
∙ Link personal computers and servers in distinct locations.
∙ Allow remote connections to the head office PC.
∙ Share IT resources & carry out the data between websites.
Do you require an internet leased line?
For making an investment in a dedicated internet leased line, you require asking yourself the listed questions.
∙ Is your company's internet critical?
∙ Do you require connecting remote offices or geographically distant offices?
∙ Would losing out on an internet network be damaging for your business?
∙ Is reliable and quick data exchange important for your business?
In case your answer to any of the above questions is "yes", it is worth exploring the benefits and drawbacks of a leased line before you take a plunge.
What are the key benefits of opting for a dedicated internet leased line?
Reliability
In case your company depends on the internet for its daily running, then you may understand that DSL is not a reliable broadband system. Your business requires a reliable and secure connection to the web that is uncontended and consistent at all times. An internet leased line endows your company with dedicated lines with zero contention from other individuals or businesses.
You no longer require worrying about the FUP (Fair Usage Policy) as you may use as much data as you want for the monthly price that you agree to pay. You do not need to worry about a drop in internet connection anymore as your dedicated internet leased line tends to be exclusive for your company or business, and it ensures to maintain its performance mark 24 X 7. So, you can always mitigate this deadline, communicate with the workforce, and close the deal with high confidence.
Better support
In case your internet broadband connection is down, you can be without it for days. This can have considerable consequences for your company. Thus, an internet leased line comes with SLA (service level agreement), which assures that the major connectivity problems can be resolved efficiently and quickly. Often the service providers tend to monitor your internet connection, ensuring if the line goes down owing to any reason, then you must receive instant help. However, for proper support, you must even ensure to zero in on the best internet service providers of internet leased lines. Suppose your company is in Mumbai, then ensure to opt for the best internet service provider in Mumbai present in your location to avail the internet leased line support. Doing so would endow you with the assurance that in the case of any decline in internet speed or issue with the leased line connection, the service provider will send immediate help and resolve the issue at the earliest. 
Quicker upload and download speeds
A dedicated internet line endows high bandwidth transmission speed of anywhere from 10 Mbps to 10 Gbps downstream and upstream, known as a synchronous connection for any standard internet leased line. However, unlike the DSL or digital subscriber or cable modem connection, you may be able to control the way the bandwidth is distributed on the dedicated internet line as your location is the only sole location using this line. That infers heavy files get the bandwidth they need to quickly travel from one location to another.
This is very crucial if you are making an upload to the cloud, looking to download huge data volumes on a regular basis, running your in-house servers for website hosting, streaming, or using VoIP telephony, using video conferencing features and sharing big data files. Unlike the standard broadband connection, there is zero usage cap on the data amount you can transfer, and you cannot exceed the data allowance. Internet leased lines even deliver latency, which is an ultra-low packet. This is ideal for high-end applications like high-definition video and voice-over IP.
Security
An internet leased line is even referred to as DIA (dedicated internet access) as it is dedicated exclusively to just the 2 locations that it is connected to. Combined with the apt firewall settings and router, a dedicated internet access connection lowers the risk of securing as it is not a shared service like DSL circuits.
Should you opt for the internet leased line?
While using the internet can be less secure and reliable if your company or business is not internet-critical, then the likelihood is standard, and a market-ready DSL broadband line may do the job well at a lower cost. However, if your company requires a reliable connection with SLA or service level agreement backing, then an internet leased line is the best choice to make.
Conclusion
An internet leased line offers you a quick and cost-effective connection that would adequately meet your needs. It is essential to understand that the internet leased line is not similar to any other internet connection in the market. An internet leased line can carry several kinds of video, voice, and data traffic. Also, it can carry phone calls, VoIP (voice over internet protocol), VPN (a virtual private network), LAN (local area network), and WAN (wide area network) traffic. This also can be used for complex MPLS networks.