Improve the Quality of Your Interior Photography
If you're primarily an interior photographer, you've probably noticed the gorgeous pictures in design magazines. For a novice photographer or amateur, such a stunning technique may seem impossible, only it is absolutely not so. It's necessary to note that success consists not only of a good shot but also of the following editing. Not everyone can afford the long-known Adobe Photoshop because of the high price. If you want to find the best free photo editing for PC, we recommend also studying the materials on the official site of Skylum.
In the following article, we gathered the most valuable tips that will quickly help you become true interior photography professional. Some of the recommendations below may seem quite simple and obvious, but many photographers still overlook them.
Always plan ahead
To achieve a good result, it is extremely important to plan. We advise you to pay attention to the following aspects before taking a photo shoot:
Open communication with clients. You can clarify all the important points in advance and immediately understand which rooms and from which angles will need to be photographed. Do not hesitate to ask the client what result he wants to get for each room and how many photos in total you need.
Visit the property before the date of the photo shoot. This will help you get the most accurate idea of which rooms will look best in the frame. Pay attention to how the light falls on the subjects at certain times of the day. You'll also be able to determine what equipment is best to use in a given situation.
Research the orientation and construction of the building. That way you eliminate overexposure to bright sunlight. You'll also understand where it's best to use weaker lighting. Think in advance about how to make the best use of light in the interior, and keep in mind that you may need additional color correction.
Be sure to prepare for the photo shoot the night before. Check your batteries in the evening and put all the necessary equipment in your bag. Watch the height of your camera. Bring a tripod with you to avoid additional distortion. Always make adjustments to the lens when editing photos. Find the best free photo editing for PC with the right functionality in advance so that you don't waste a lot of time choosing the right app later.
Let composition define your photos
First and foremost, focus on composition. If you get the balance of color right and study the leading lines and depth, you can make the most ordinary room photo an unrivaled masterpiece. In addition, a well-tuned composition helps to accentuate the best elements of the design, which is sure to be appreciated by the customer.
If you don't understand the best way to begin studying composition, then pay attention to the rule of thirds. This is the principle of composition, which is based on the simplified rule of the golden ratio. You can use it for a few weeks and then try to move on to leading lines (a composition technique in which the viewer of photographs first pays attention to the lines leading to the main subject of the image). As you add to your arsenal of compositional tools, you'll be able to intuitively find the best option for each situation.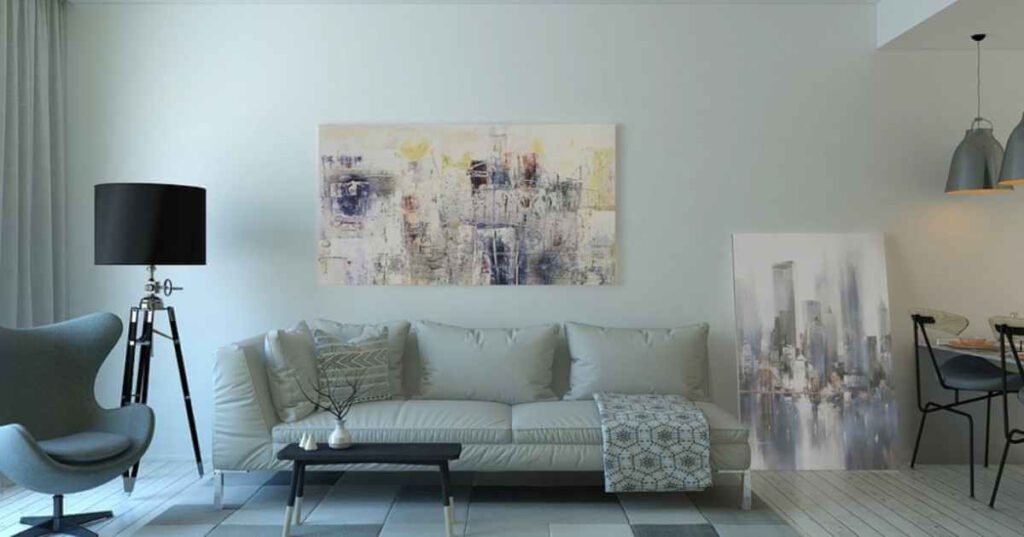 Use wide-angle lenses less
Most novice interior photographers might think that a wide-angle lens will always be a great solution. The fallacy of this opinion is very easy to see if you just flip through a couple of popular interior design magazines. Let's look into why this is the case.
If you are shooting real estate, you want to emphasize the wide space in the picture. In interior photographs, it is important to show denser compositions with lots of details and beautiful visual moments. For this kind of image, it is better not to shoot wider than 24mm. Of course, it all depends on the space, so don't be afraid to use narrower lenses as needed. If you have enough space, take a 50mm to eliminate possible lens distortion.
Try playing with more layers
Let's imagine that you need to take several bracketed shots while using different exposures. To get the most natural HDR picture, it's best to layer during the editing process. If you're photographing a room with windows, it's best to use bracketing and exposure of 3-4 (this will help get darker photos to then show off the beautiful view behind the windows). To balance out the brighter highlights, pick a medium exposure.
If you want to automate some processes that you would have to do manually with Photoshop, then look at other modern applications. For example, if you are looking for the best free Windows and Mac photo editor, you can try Luminar Neo, which is AI-powered. Smart tools greatly simplify the editing process and allow you to perform the most complex tasks when working with layers in just a couple of clicks. The application has a free trial period of 7 days, then you can buy a subscription or a lifetime license at a very favorable price.
You can also experiment with overexposed shots and live shadows. You can use this shot to lighten the shadow areas that are too dark. We recommend taking large and soft brushes for blending layers (so you will be able to preserve the naturalness). The process of editing an interior photo can seem a little tedious, as you will need to devote more time to details.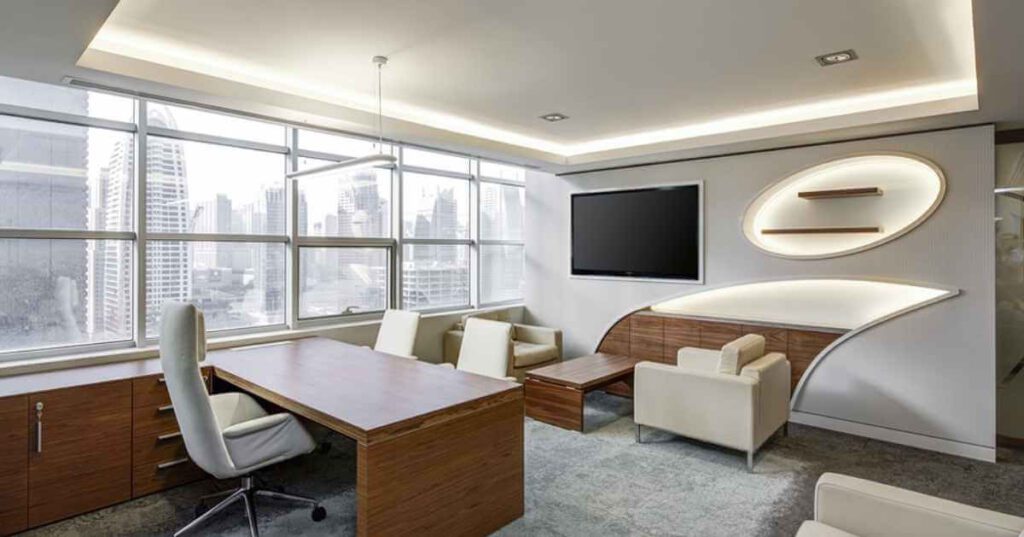 Final thoughts
You just need to practice and start with the basics and then add more depth and accuracy to your photos. Don't forget to consult with your customer, because this will allow you to consider all the nuances and create beautiful yet cozy interior photos. Never forget about editing. You can also find the best free photo editing for PC in the article on Skylum's blog.