Instagram analytics can help you learn more about your audience and strategy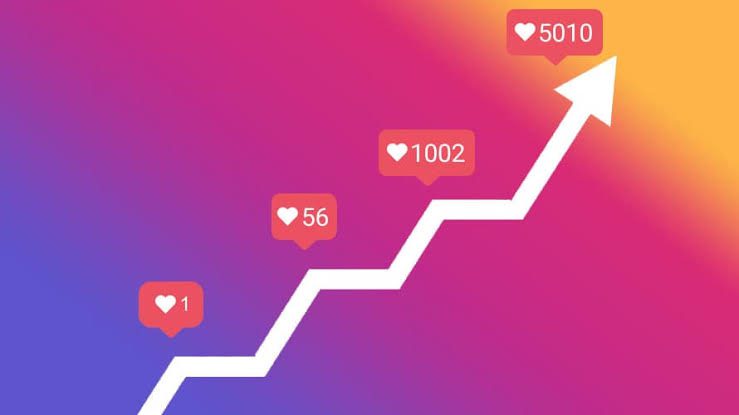 Instagram is a viral social media. Photo sharing, video sharing, live stories, location, hashtag feed, multiple picture posting, upgrades to the Dm function, emojis and polls for Instagram stories, and a whole new set of sophisticated capabilities for the platform are all often introduced to the app. Goal-setting, execution, analysis, and modification are all necessary components of every effective plan. Instagram analytics help social marketers with the analytical part of the equation.
Thank you for reading this post, don't forget to subscribe!
Good Instagram analytics (Instagram like) tools may help you see how well your efforts on Instagram are paying off. You can figure out what works and what does not. Then you go on to the strategy's refining phase when you alter your efforts to increase your results and ROI. The Instagram API update and the Instagram API modifications are also being discussed. After the announcement of the Instagram API modifications, companies and marketers all around the world were enraged.
Before and after the upgrade to the Instagram API
Prior to the availability of the Instagram API, companies had to rely on the app's insights to access stats. However, metrics insights may now be obtained via the new API platform, which is better suited. This API now uses the same technique as Facebook's Graph API, making it easier to monitor the success of quality material on third-party tools. The new measurements and insights will help organizations remain ahead in the competition for organic content performance above what they were previously getting from third-party technologies.
What are the benefits of Instagram stats and analytics?
Instagram statistics are an essential component of any Instagram marketing strategy. Without the correct analytics reports, firms' marketing efforts might end up being a waste of resources. Analytics can assist in understanding how effective a marketing strategy is. For example, the outcomes of a marketing plan may be easily tracked to enhance the effectiveness and strategy of marketing and advertising material. With the latest Instagram API release, brand performance on Instagram can now be deciphered using Instagram analytics.
Feature of content monitoring
A new feature of the Instagram API update is the ability for companies to limit and regulate content. Businesses can utilize this functionality to conceal comments in the context of organic content effectively. This guarantees a healthy platform for the expression of opinions by providing a flexible choice to show or not flexible comments and to flip between them. In addition to this function, an automatic system can recognize abusive and provocative remarks and assist businesses with content control.
Instagram API update brings interoperability with business profiles
For utilizing the Instagram API update, you will need to have an Instagram business profile. Third-party products that use the newly published API will also require a Facebook login. Businesses can utilize and access existing API capabilities, but they will not have access to the new capabilities. Additionally, a Facebook login will be required.
You should be aware of the new Instagram API metrics and insights
Instagram provides a wealth of analytics and data for brands and organizations to track their progress, compare and evaluate their goals and outcomes, learn about audience preferences and behavior, and adjust their marketing tactics appropriately.
Brands can measure reach, engagements, saves, and video and profile views for specific postings. Exit rates, impressions, web searches, reach, answers, and people insights may all be tracked in stories. Instagram Stories are a new approach for advertising to measure success.
Brands may track the viewer's age, gender, and top destinations. Age and gender are two pieces of information that every social media network requests. With Instagram's recent changes to its APPPI for websites and access, it is becoming increasingly important for marketers to adapt to ensure a successful company.
Instagram Insights
You may use this built-in Instagram analytics tool if you have an Instagram Business or Creator account. This Instagram app's integrated analytics feature gives information on your account's performance, including reach, interaction, followers, and Instagram advertisements. Although Insights is a fantastic free Instagram analytics tool, it might not be the finest Instagram analytics software for professional social marketers. To follow your data over a longer period of time or to export it for a social media report.
The location of your post should be tagged
Tagging a place is especially important for travel and retail companies since it ensures that your photo appears when customers search for a location. It is simple enough to complete and should not take up too much of your time.
Make your words as interesting as your photographs
We all know that great media is essential for attracting a captivated audience. But what about the caption that goes with it? Don't dismiss that area as unimportant or speak in a robotic manner. Your descriptions may be just as intriguing as your photographs if you use the proper tone and voice. Making decent captions a priority requires instilling in your viewers a sense of expectation. They will anticipate the captions for the following article and spend more time reading your content. Captioning photos with interesting subtitles is a talent that can be honed over time.
Use a meme or a trend
Memes and trends in posts may still produce engaging outcomes when handled carefully. On Instagram, there are entire meme accounts dedicated to specific themes and issues. To implement this into your own account, you must first ensure that you have the appropriate audience. Before you start counting, be sure you have the proper audience in mind.
This indicates that they are familiar with pop culture and have spent enough time on the internet to identify a meme when they encounter one. A meme might be more distracting than beneficial for some companies where this style of comedy is not a fit, so please ensure you are tuned into your customer before going with anything just because it is current or popular.
Instagram's content genres grew with the launch of stories. Engagement on feed posts reduced at the same time, which might be connected. However, interaction is more evenly distributed among material kinds in general.