5 Tips to Improve Your Local SEO in 2021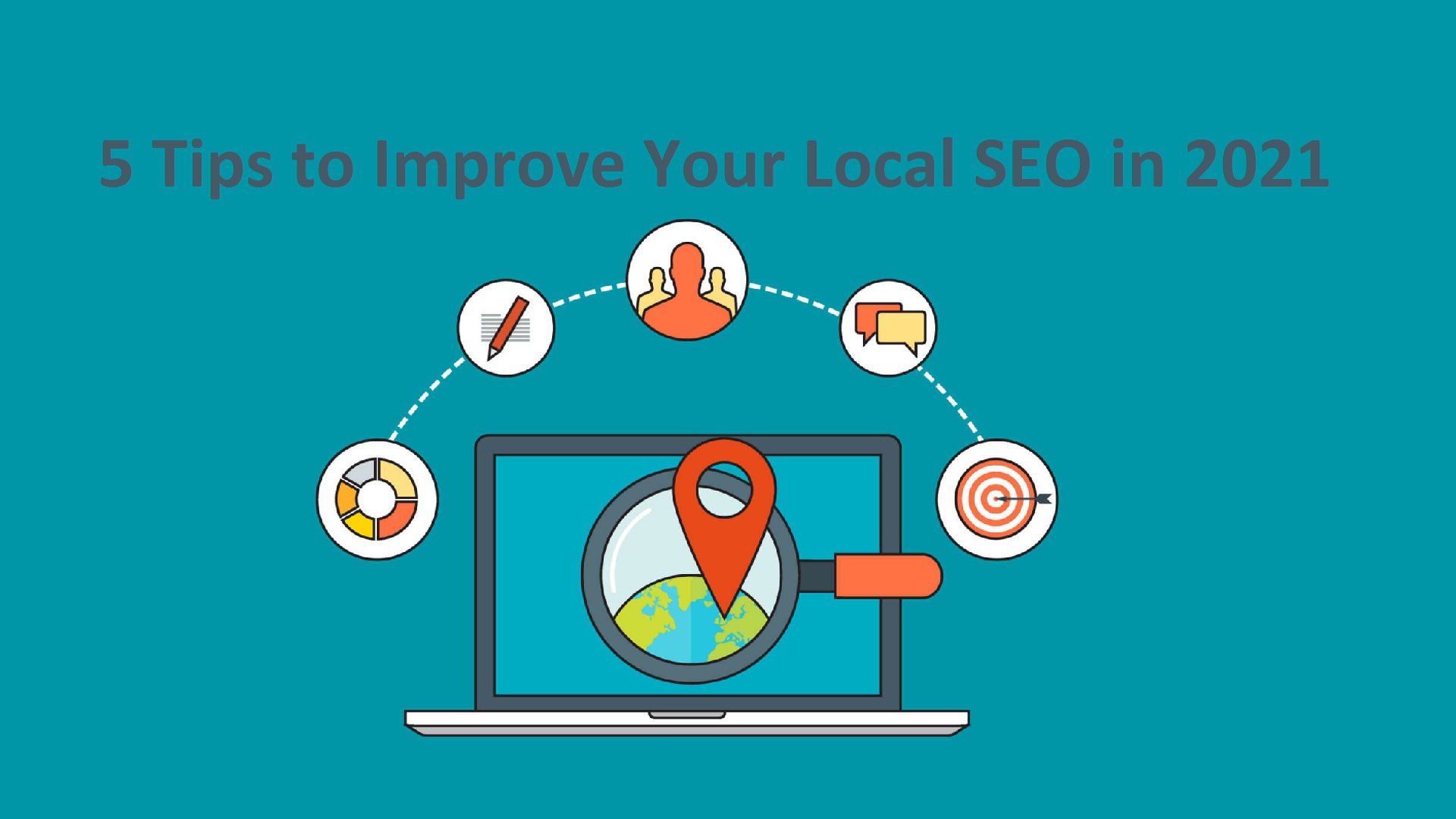 https://userp.io/link-building-statistics/Being found is the first step to any business transaction. Most businesses relied on placing their shops in high-traffic locations like malls or busy streets, but the steady decline of malls, the growing preference for online shopping, and, most recently, the COVID-19 pandemic showed that good store placement was not enough to boost brand awareness.
According to a recent study by Hootsuite, 35% of people discover new brands through an online search higher even than TV commercials or word-of-mouth. This means that your best option for letting customers know you are a business in their area is by investing in local search engine optimization (SEO).
SEO aims to boost your website's ranking on search engine results pages to increase organic traffic and brand awareness. Less than 1% of people go past the first page of Google, so if you want more people to know your brand exists, you need to get to the top 10 of the search results for keywords relevant to your business.
Focusing on local SEO
Local SEO is a specific brand of SEO that focuses on targeting local searches, such as ones with location-specific keywords or linked to a user's GPS. 46% of all Google searches have local intent, and 76% of consumers that search for a local business on their phone are likely to visit or contact that business within the day. If you're not investing adequately in the best local SEO strategy, you're missing a great opportunity to grow your consumer base. New Google search features such as the map and 3-pack have even made it easier for local businesses to shine.
Local SEO has a unique set of ranking criteria compared to regular SEO, and they are:
Location keywords or signals
Your Google My Business profile (check-ins, reviews/ratings, etc.)
NAP citations
General sentiment of online reviews
With the knowledge of the ranking criteria, you can now take concrete steps into improving your rank.
Tips for effective local SEO strategies
1) Improve your website
One of the main ways SEO ranks websites is by determining how good the user experience is. This includes fast loading speed, good internal linking, high-quality content, mobile-friendliness, etc. However, having a good website doesn't just boost your SEO efforts, it can revitalize your overall business.
Now that we're facing a global pandemic and a massive shift in user shopping preferences, your website plays a more important role than ever. Reports say that the pandemic has made people more likely to support small-to-medium businesses but only if they have the digital capabilities to facilitate this transaction (i.e. an eCommerce site or online consultations). 84% of people said that if the business they wanted to transact with were lacking in this department, they would look towards other brands. Transform your business model and your website to accommodate this growing desire for online purchasing and services.
2) Optimize your Google My Business
While your website design is also important to your greater SEO strategy, the most important ranking factor is your Google My Business profile. Among all the criteria, Moz announced that              a Google My Business profile had more than a 25% stake in your chance at appearing in the 3-pack, higher than backlinks or reviews. Your Google My Business must be as optimized as possible so your business can achieve the best local SEO. You can do that by:
Ensuring your information (name, address, number, business hours, etc.) on your Google My Business is consistent with the one on your website and third-party sites like Yelp.
Complete your Google My Business profile. Google My Business has a lot of questions for you to fill out, so don't just stop at the basics. What category does your business fall under? What are your products/services? Add photos. These are all important to give Google and users a more thorough view of your business.
Encourage customers to leave reviews and respond to all of them. Thank positive reviews and address negative ones with urgency and professionalism.
3) Target the right keywords
As with any SEO campaign, keyword research is essential to success. Target keywords that include the city and state your business is located in. Account for shorthand and colloquialisms such as state acronyms and city nicknames (i.e. "Motor City" for Detroit and "CA" for California). If you offer menu items that are specialized or hard to find, you can target those keywords also (i.e. "vegetarian-friendly" or "halal"). Don't forget to target voice search, as these make up 20% of all Google's searches.
Once you have your list of keywords, all you need to do is include it on your website, Google My Business, and other business profiles.
4) Keep your information consistent
Your name, address, and phone number (NAP) are arguably your most important business information, so you must keep this information consistent and accurate throughout all your platforms, be it social media, Yelp, Google My Business, etc. If even one platform is displaying incorrect information, you could risk losing customers. When a user makes a search with their device's location turned on, search engine algorithms check your NAP citations across platforms to determine your business's relevance to the search. If the information provided conflicts with one another, your website rank will likely get demoted.
5) Build your backlink profile
After Google My Business, the next most important criteria is your backlink profiles, meaning, the external websites that link to your website. Get linking opportunities by collaborating with other local businesses or offering to be a sponsor for local events like fundraisers. Besides contributing to your SEO efforts, link building also acts as your local PR campaign. The more links you get, and the more you get associated with big names and good causes, the more it'll boost your brand's reputation.
Coming up with the best local SEO strategy isn't easy, but if you do your research, plan thoroughly, and work with an SEO agency, your chances of success increase drastically. SEO is a complex task that requires plenty of preparation, expertise, and commitment, but the returns are well worth it.