7 Beautiful Ideas to Help You Decorate Your Lake House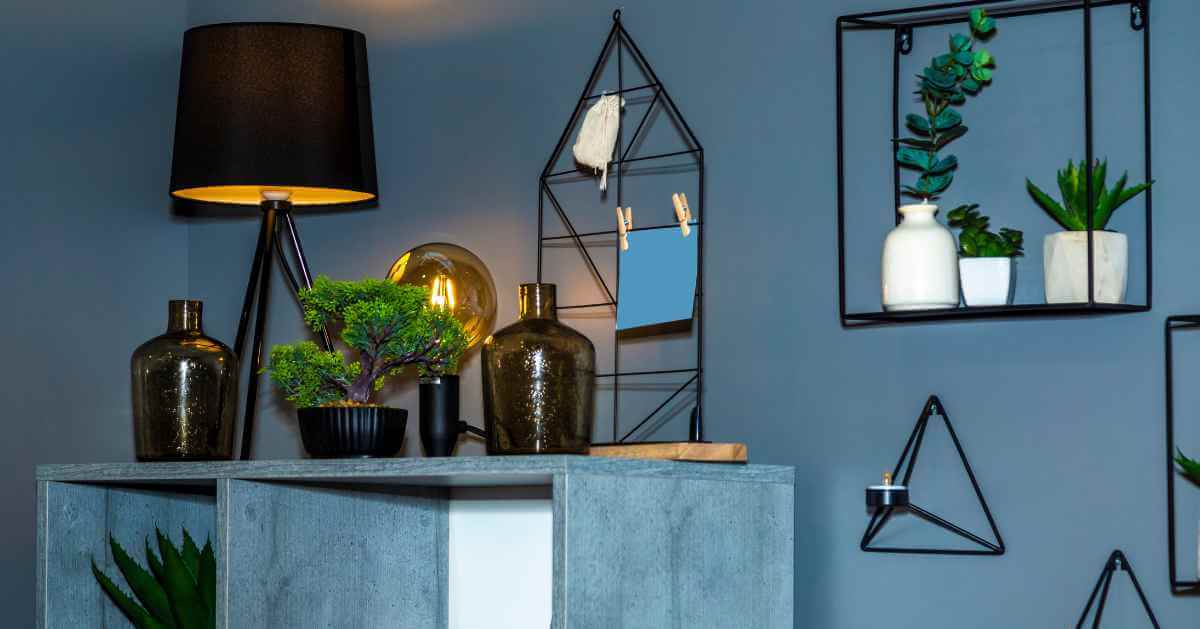 As seasons change, one of the best things you can do is to change a few accessories to give your home a trendy makeover. Besides, whether you already own a dazzling lakeside home or relish the lake life décor style, definitely you'll also adore the contemporary lake house decor ideas listed below.
Thank you for reading this post, don't forget to subscribe!
1. Lakehouse color scheme
Just like coastal homes, a lake house is normally decorated in dull colors. For instance, it could be white, sea green, off-white, or natural beige colors. However, you can also try a pop of color with bright blues, reds, or navy, in a similar way to colors applied in nautical decoration.
When it comes to paint colors, popular choices are mainly greens, blues, white, beige, and muted grays. In essence, these colors are suitable for lake house interior walls as well as woodwork.
2. Lake life front doors
Using a personalized doormat, for instance, you can show your guests what you stand for right from the doorway. Besides, you can use a customized doormat to add a touch of fancifulness to your lake house doorway. Alternatively, you can also try hanging, for instance, a lake life wall art in the hallway.
3. Decors for the living room
In case you have plans to adjust things up for summer, one of the perfect places to create a lake house ambiance is the living room. For instance, some of the lakehouse signs for sofas, coffee tables, or open shelving range from lake house pillows, lake house accessories, wood bead garlands, and lake life wall art.
4. Decors for the dining room
An arrangement of natural components, for instance, in a large bowl or a seagrass tray can make a great centerpiece for the dining room table. You can use natural seashells or anything with a nautical theme to fabricate a focal point on the table. Further, for a coastal-style table setting, you can also try coasters and placemats created from natural fibers. During the summer, you may also consider trying vases in coastal colors to improve the look of your dining room. 
Also know about: improve the look of your dining room.
5. Lighting ideas
You might be looking for a light fixture that matches the style of your lake house. Various good lighting ideas help you to decide on the right light fixture for your dining room. Nonetheless, always remember to consider the space you plan to use when deciding on your right-fit lighting choice.
6. DIY lake house décor ideas
If you're grappling with budget constraints, you can consider starting with flea markets as they are an ideal place to begin looking for lake house décor. For example, you can find some real bargains in bazaar markets.
7. Try a Nautical Theme
Even though it shouldn't come as a surprise, a nautical theme is a great way to decorate a lake house. This Margaret of York entryway, which has a navy and white color scheme and is elegant and modern, is just what you need for your lakeside getaway. Navy is a nice color for a lake house because it is cozy, inviting, and dark enough to conceal dirt and grime from a long day on the water.
Conclusion
Seasonal decorating is not only fun but can also give you a creative way to make changes in your lake house without necessarily breaking the bank. The above guide offers you some delightful ideas on how you can give your lake house a new makeover using, for instance, lakehouse signs.