How To Begin a Career in Human Resource Management?
Before now, Human Resource Management was limited to staff engagement and disengagement, keeping staff files, and resolving employee issues. Today, human resource management is evolving and taking a new dimension.
Thank you for reading this post, don't forget to subscribe!
The HR department now performs many functions in ensuring that the company's talents are well nurtured for long-term success. From planning training to upgrading salaries to recruiting staff and the other duties that the HR department performs, the fundamental responsibility of the HR department remains the development of an organization's most valuable asset – its personnel.
If you aspire to begin a career in human resource management, this article will serve as a dummy guide to help you navigate your path in the HR industry.
What is Human Resource Management?
As briefly described earlier, Human Resource Management is the management of all matters concerning the staff of an organization, including but is not restricted to compensation, recruitment, safety, wellness, benefits, motivation, communication, training, and organization development.
With HR management, it becomes an easy task to manage people in a work environment and promote positive workplace culture.
A company with efficient human resource management will be able to motivate its employees to work effectively and efficiently towards achieving the company's goals and objectives. The HR department, for better understanding, is the department that bonds the employees and their employers by aligning the interests of both parties to accomplish a common goal.
Starting A Career in Human Resource Management
The HR industry is becoming wider every day, creating more job opportunities for people. It is expected that job opportunities in the HR industry will increase even more in the future. This means that if you have what it takes, you can pursue a career in human resource management and climb the ladder in an area of specialization of your choice.
To begin a career in human resource management, you need to have the passion, the necessary skills, and at least a degree. As a human resource person, you will be saddled with a lot of responsibilities. You will be expected to understand a company's policy, its goals, mission, and objectives. You also need to understand the strengths and weaknesses of staff and develop a working strategy that will help attain the organization's long and short-term goals.
To successfully create a working strategy, you need to understand interpersonal relationships, accounting, finance, business management, and several other topics. You must understand that employees' information should remain confidential, and that demands integrity.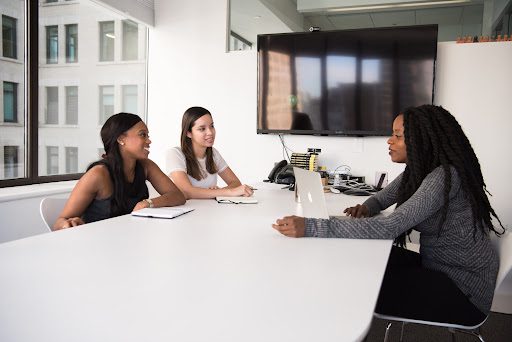 Every HR personnel needs good communication skills. Photo Credit: Unsplash.
Characteristics of A Human Resource Personnel
If you want to pursue a career in human resource management, here are a few characteristics HR personnel must possess to become successful;
There is the professional side to being a human resource person, and there is the human side too. As much as you are abreast with the policies that guide human resource management, you need to also be a people person. Understand that people are different from one person to another, so no policy can dictate how to treat everybody correctly. Be emphatic as much as you are professional.
Curiosity and credibility
As a human resource person, you will be faced with diverse challenges wherever you find yourself. Always try to build your credibility in every way. Be curious about finding solutions to existing problems, network with people in your industry, think outside the industry, and you are on your way to becoming a successful human resource person.
Respect and trustworthiness
Trust and respect are two qualities that cannot be demanded; rather, they are earned. As you aspire to pursue a career in human resource management, do your best to build trust and respect with the employees and management. 
Another character of an ideal human resource person is unbiasedness. As someone focused on implementing change in the work environment, you must ensure that you treat everyone as equals. Be consistently fair in your decisions, and you will be able to influence change and a positive attitude to work.
As you help the company achieve its goals, you must also learn to help yourself become better in your career. Find someone you look up to in the industry and approach them to be your coach or mentor. Join organizations and networks that will help to improve your skills. By all means, do all that you can to add value to your life to offer more value to the business.
This is a very important requirement if you want to succeed in human resource management. You need to make sure that you are doing it for the right reason – helping people. If you want to pursue a career in human resource management because of financial security, you will lose focus from the purpose of the HR department. So, if you are not enthusiastic about helping people, you should consider another career.
The Best Ways to Begin a Career in Human Resource
Having discussed the human side to becoming a human resource person, you also need to know the path to kickstart your career. If you consider yourself passionate enough to be in the HR industry, you need to get a degree first. Starting with a bachelor's degree. You can upgrade to a master's degree when you are done, or you can find HR jobs.
It was a long time ago that people could start a profession in HR management without having a degree. Now, you need a degree to start or advance your career. Because of the complexity of employment law, some HR professionals even take legal courses to be qualified to take on certain positions in the organization.
If you want to qualify yourself to work in bigger positions and make more money as an HR professional, you can take certification courses. The Society for Human Resources Management (SHRM) and the Human Resource Certification Institute (HRCI) are two reputable organizations to take certification courses as an HR professionals.
Conclusion
If you have a degree in human resource management and have the right skills, you can begin your search for an HR job to develop experience and climb the ladder as a human resource person.
References
AIHR Academy: 7 Human Resource Management Basics Every HR Professional Should Know
The Balance Careers: How to Begin a Career in Human Resources
iSmartRecruit: 12 must-have Qualities for HR Professionals
Confused about where to begin your HR career from? AbstractOps can help straighten the lines and help you with everything you need from getting your application together, choosing the right company to work with, and getting started on the job. All you need to do is send us an email today at hello@abstractops.com.