How to Buy Shares in Stock Market from Trading Account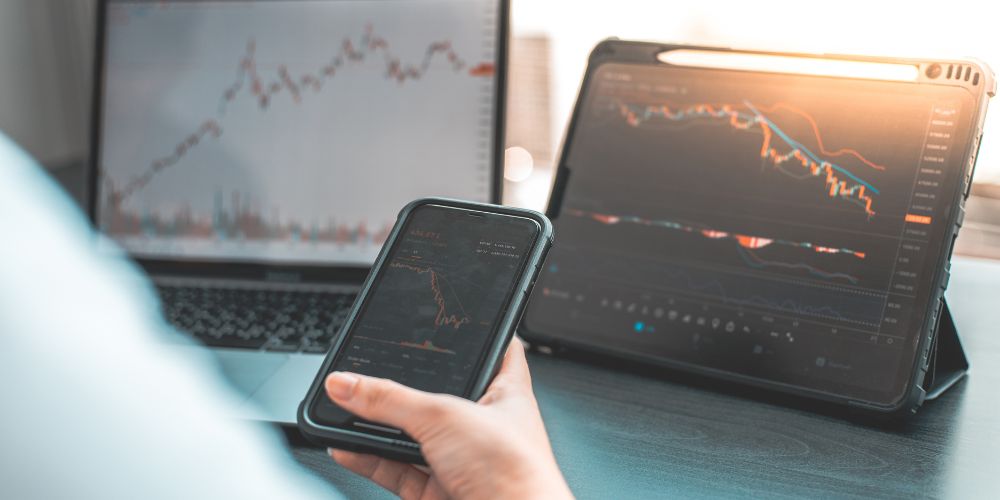 The stock market is an investment vehicle that allows investors to put their money in stocks and bonds. The ultimate goal of traders and investors is to gain profit by buying stocks at a low price and selling them at a high price. But how do you go about buying stocks from your trading account? This article will guide you to do that.
Thank you for reading this post, don't forget to subscribe!
In this write-up, you will find out what a trading account is, a step-by-step guide to buying stocks through a trading account and a few tips on how to invest in stocks wisely.
What is a Trading Account?
A stock market trading account is an account that you can use to buy and sell stocks. It is sometimes called a brokerage account, or it may be referred to as an investment account. You can open a trading account with a broker, but it's not necessary. 
You can also open one directly with online brokerages like Choice India. Even though these accounts are called trading accounts, they aren't just for people who want to trade stocks—you can also use them to buy bonds and other securities.
Steps to Buying Stocks Through a Trading Account
Here are the various steps on how to buy shares through a Demat account.
Register yourself on the stock broking portal
To start trading in stocks, you need to open a trading account with your broker. To do this, you need to register yourself on the trading portal of any stockbroker. The process is simple and you only need to provide some basic information like name, address, email ID, and phone number. Once you get registered with your broker, they will send you login details for accessing your account.
To open a trading account, you need to visit the website of any broker and fill out an application form. You will have to provide your name, address, email address, and phone number. You may also need to upload documents such as your PAN card or driver's license. Brokers also ask you to provide additional details about your bank account. Once you open a trading account with a broker, you can start buying stocks using it.
To buy stocks, you'll need to link your bank account to your trading account. To do this, you'll need to provide your bank account information and confirm the transfer of funds to your new brokerage account. Once you've transferred funds into your new brokerage account, they're ready to be used for buying shares in companies listed on the stock market.
To buy stocks, you'll need to start by finding the stocks you want to purchase and placing a buy order. First, go to the trading app and click on the "buy" button next to the name of your preferred stock. Then fill out the fields that pop up, including the type of order (regular or limit), and how many shares you want to purchase (if applicable). You will also need to enter any stop-loss or limit prices for your order.
How to Invest in Stocks Wisely
Investing in stocks is a great way to grow your money, but it can be tricky to know where to start. When you're picking stocks, look for companies that have strong fundamentals—like a low debt load and a high-profit margin. If the company is doing well financially, it's less likely for them to go out of business or have major problems down the road. It is best to do your research and avoid speculative investment.
Bottom Line
Now that you know more about stocks, it's your turn to invest in stocks. Before making that decision, make sure that you have a good understanding of the stock market and are fully informed about both the risks and possible returns.