Here's how makeO is helping solve orthodontic issues!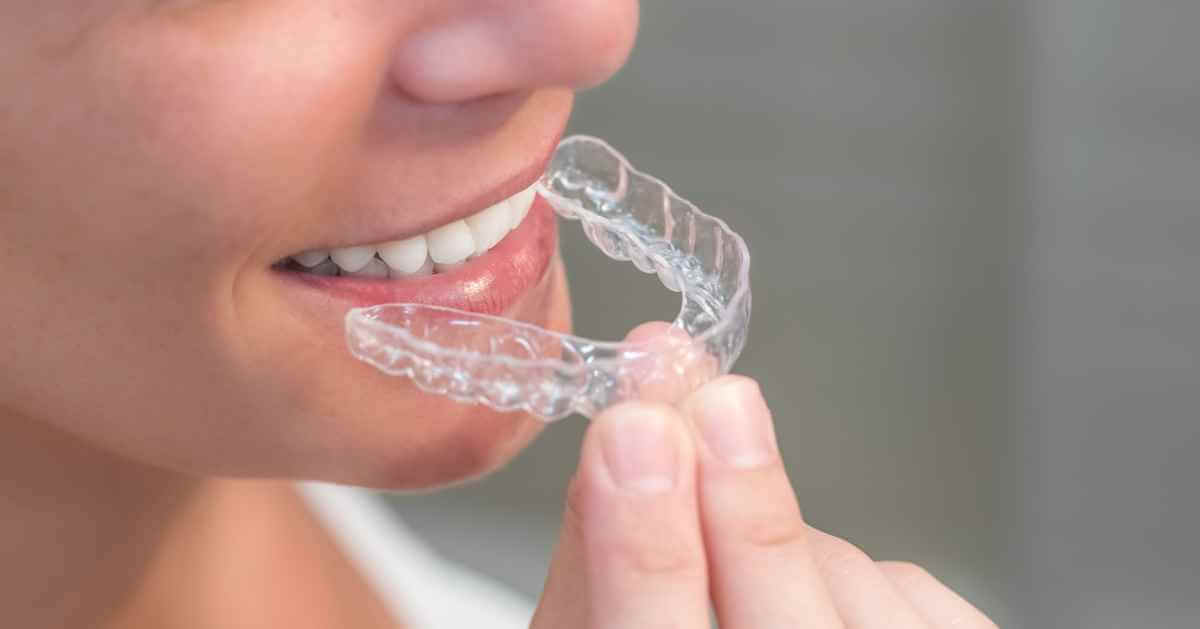 Today the orthodontic industry is witnessing a revolutionary change in the approach of treating different orthodontic issues like teeth gaps, misaligned teeth, underbite, overbite, etc. Growing number of people opting for smile makeovers is a clear indication that aligners are becoming popular and are trusted as an alternative to metallic braces. In this article we will be discussing how teeth aligners can help solve almost all types of orthodontic issues and about a brand that has helped thousands of people redefine their personality through smile makeover.
Thank you for reading this post, don't forget to subscribe!
What is the difference between aligners and metal braces?
Aligners are based on new age technology that helps fix orthodontic issues with convenience unlike the metal braces for teeth which is a comparatively more traditional way of treating orthodontic problems. Metal braces consist of metal brackets that are tied to your teeth by wires. They are not removable so maintaining oral hygiene seems to be a bothersome task and you are more likely to face problems like bad breath, cavities, plaque buildup,tooth loss, frequent headaches and many other problems. Not only do you have to follow different restrictions including giving up on eating hard and chewy food, you have to pay frequent visits to dental clinics as well.
Whereas, toothsi by makeO uses the latest technology to fix almost all types of orthodontic issues. Your 3D mouth scan is assessed thoroughly by a team of expert orthodontists who after their assessment prepare a customized smile plan that is tailored according to the individual's requirement. You get a different set of aligners which you change through the course of your smile makeover journey.
Toothsi teeth aligners are set of trays made from BPA free plastic that is FDA approved that fix to perfection and then gently pushes your teeth in the desired position giving you the best results with minimum hassles and maximum convenience. In case you need any guidance, you can consult their orthodontist online or you can walk down to the nearest partner clinics as well.
Why choose makeO over braces?
It's important to have a comparative analysis before making a decision and this might help:
Invisible to the naked eyes:For those who don't want others to know about their smile makeover treatment then toothsi aligners are a perfect choice for you. They are transparent and it is almost impossible to spot them while wearing them.
Based on the latest technology and backed by the experts: toothsi aligners are based on the latest technology. The founders of the brand are renowned orthodontists who have designed the most convenient way of treating orthodontic issues using innovation and technology. So, you get the best treatment guided by the most revered experts in their respective fields.
Cost effective: toothsi by makeO costs less when compared to metal braces treatment because you need not visit a dental clinic regularly for adjustments and other complications. Moreover, you get easy EMI options with makeO that make smile makeover quite easy on your pocket without disturbing your monthly budget.
No food restrictions: You don't have to give up on your favorite food or dish to get the desired smile makeover. You can easily remove your aligners, enjoy your food, and put them back on, whereas while wearing metal braces it is recommended by orthodontists not to eat hard or extra chewy food.
Less complications: There are no complications, unlike metal braces which can give you headaches, teeth cavity, plaque buildup, etc. Moreover, it's easy to maintain your oral hygiene while wearing toothsi aligners as you can clean them with recommended products, whereas aligners can't be removed so maintaining oral hygiene seems to be quite a task.
Conclusion:
Orthodontic issues shouldn't be ignored as it can have a serious impact on the individual's health in the later part of their life. So, it's recommended to choose the most affordable and convenient way to fix such orthodontic problems. toothsi by makeO is an Indian brand that gives you the perfect smile makeover from the comfort of your home with easy EMI options that makes smile makeover even more affordable and convenient.