How Independent Businesses Can Benefit from Workers' Compensation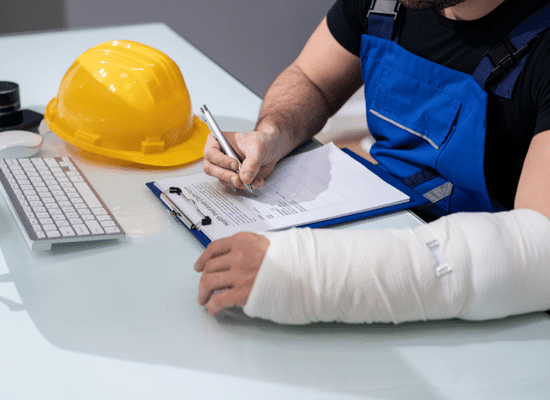 Before the earliest workers' comp laws were passed around a century ago, a person hurt on the job had just one option: file a lawsuit against the company for carelessness. Of course, pursuing legal proceedings was a challenging, pricey, and time-consuming procedure.
Thank you for reading this post, don't forget to subscribe!
However, employees are nevertheless entitled to reimbursement without having to demonstrate that their company was at fault for their damage.
Each State has its systems for insurance and workers' comp for independent companies.
By purchasing this insurance, employers can avoid defending against worker claims and paying legal expenses.
Which Accidents Fall Under Workers' Compensation?
Workers' compensation:
Exclusively covers occupational injuries
An injury brought on by the continuous usage of a physical component at duty
A stroke or a coronary attack brought on by the job
Various bodily ailments brought on by the job
Pre-existing illnesses aggravated worse because of the job.
Why Should Workers' Comp For Independent Companies Be Implemented?
Employers are required to provide workers' entitlements to compensate injured workers. However, freelancers are not eligible for workers' compensation payments; only salaried workers are.
Individuals should thus consider the drawbacks of collecting a cheque for damages before taking workers' compensation payments. In addition to assisting accident victims, the workers' compensation for independent companies schemes shields the company from legal responsibility.
In most cases, after an injured employee receives workers' compensation benefits, they lose the ability to hold their company accountable for their injuries. This scenario shields the company from costly lawsuits but leaves the injured worker without proper compensation.
However, the employer providing workers' compensation payments for injuries can face a liability issue due to mitigating circumstances.
Benefits For Medical Impairment Under Workers Compensation
Medical welfare benefits pay for any treatment for work-related injuries and other related expenditures. It comprises prescription drugs, medical devices (if any), diagnostic procedures, treatment, and hospital stays.
When an occupational injury leaves a person disabled, medical disability payments become available. The four main categories are permanent total disability, permanent partial disability, temporary total disability, and other disabilities.
The following criteria must be met to be eligible for disability benefits:
When the disabling damage suffered is for a relatively brief period, the injured employee is eligible for temporary complete disability compensation. Typically, this compensation equals two-thirds of the disabled worker's weekly salary.
When employees suffer a minor injury that lowers performance but is not fatal, temporary partial disability payments become available.
Medical practitioners must certify that injured employees are permanently disabled and job ineligible. In that situation, they'll be qualified to obtain payments under workers' compensation for total and permanent disability. Further requirements for eligibility include a severe job injury.
Recovery And Mortality Benefits
Some wounds might be so bad that the victim can't return to work. All types of therapy, including vocational rehab, are supported by rehabilitation payments for wounded workers.
In situations with just a minor handicap, the rehabilitation benefits might assist the injured individual in returning to work, generally in a job requiring different qualifications according to their limits.
An accident at work might, under extreme circumstances, be fatal. The company must legally support the decedent's dependents, such as children and spouses, through compensation.
Payments for the survivors of the deceased include compensation for past and future lost earnings, mortuary and cremation expenses, hospital stays, medical expenditures, suffering and pain, sadness, loss of companionship, and mental anguish.
Conclusion
A workers' comp for independent companies is a significant financial investment. You want to be confident you have the right coverage to protect your employees in the event of a work-related injury or illness, but you also want to get the best possible value for your money. Therefore, you should employ insurance agencies to help you with this purpose.