Tips to hire virtual event planners!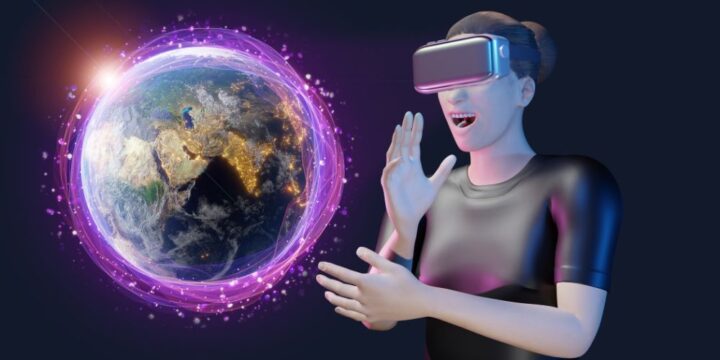 Planning an event can be a daunting task, but with the help of a virtual event planner, it can be made much more accessible. Here we'll outline some tips on how to find and hire a virtual event planner, as well as provide some tips on how to work with them once you have them on board.
Thank you for reading this post, don't forget to subscribe!
Types of Virtual Event Planning
Virtual event planning is a growing industry that caters to people who want to have their events catered without leaving their homes. There are many different types of virtual event planners, so it's important to know what kind you need for your specific needs.
Here are four different types of virtual event planners and what they can do for you:
1. Virtual Event Coordinator- A virtual event coordinator helps organize and manage an event's details, from the initial planning stages to the day-of coordination. They can help you choose the right type of event planner, provide input on budget and logistics, and help coordinate transportation and catering.
2. Virtual Event Planner- A virtual event planner is a professional freelancer who creates custom client events. They usually specialize in a specific type of event (like weddings or corporate events), so they have a good understanding of the market. They can recommend vendors that fit your style.
3. Virtual Assistant- A virtual assistant is a person who does general administrative work, like scheduling appointments or answering emails. They're not experts at any one thing, so you'll need to give them specific instructions about what you want
How to Hire a Planner?
Hiring a virtual planner can be an affordable and time-saving solution when planning a large or small event. Here are five tips to help you find the best virtual planner for your needs:
1. Start by evaluating your event goals. What are you looking to achieve? Do you want someone to help plan the entire event or specific aspects?
2. Consider budget constraints. Virtual planners typically charge by the hour, so make sure you know how much you want to spend.
3. Ask around. Talk to friends, family, and colleagues who have attended events in the past and ask who they used as a virtual planner. Some planners offer a free trial period, so it's worth checking out their services before committing to hiring them.
4. Research online. Plenty of online resources can help guide you in selecting a virtual planner for your event. Search for reviews, compare pricing options and read about the planner's experience working with various events.
How to Evaluate a Planner's Eligibility?
When considering whether or not to hire a virtual event planner, it is essential to have a clear understanding of what qualities are necessary for the job. To help you evaluate potential candidates, here are five tips to consider:
1. Do your research. Before hiring a virtual event planner, read reviews and compare pricing. It'sFinding someone who offers good value and meets your needs is important.
2. Ask questions. When meeting with a potential candidate, ask about their experience working with virtual events and how they would approach planning one. Be open to suggestions and be willing to change your mind if you don't feel comfortable with the answer you receive.
3. Be clear about expectations. Make sure you are clear about what you want from the planner and what is not acceptable. This will help them create a plan that meets your needs while staying within your budget.
4. Be collaborative. Trustworthy virtual event planners know the importance of collaboration and will work with you closely throughout the planning process. They will also be willing to admit when they don't have all the answers and will work towards finding solutions together.
Tips for Hiring one
When planning a wedding or other event, it can be daunting to try and find the right virtual event planner. Here are a few tips to help you find the right one for your needs:
Start by looking for a planner who specializes in your type of event. Whether you're planning a wedding, corporate gathering, or something else entirely, ask the planner if they have experience with that specific type of event.
Ask around. If you don't know anyone who has hired a virtual planner before, ask family and friends if they know of any good candidates. Word of mouth is often the best way to find the perfect event planner.
Check out online reviews. After you've narrowed your search, read through online reviews to get an idea of what to expect from each planner. Look for reviews that mention availability, rates, and services offered.
What to keep in mind while hiring a Virtual Event Planner
When you need a virtual event planner, you must be aware of the common pitfalls. Here are five tips to help you avoid them:
1. Make sure to have a clear vision for your event. If you don't have a good idea of what you want your event to look like, it will be difficult for the planner to help you create a successful outcome.
2. Be prepared to give feedback and communicate with your planner regularly. Plans can change as the event approaches, so everyone must stay on track.
3. Be willing to pay for quality work. There are many talented virtual event planners out there, but not all of them are cheap. If you're looking for someone who will provide high-quality services, be willing to invest in their skills.
4. Don't hesitate to ask for recommendations. This will help you find a qualified planner and give you an idea of what style of planning is best suited for your event.
5. Make sure to have realistic expectations and be willing to adapt as plans develop. No two events are ever exactly alike, so do not expect your planner to deliver precisely what
Conclusion
If you're looking for a virtual event planner to help with your upcoming event, these tips should help you find the right person and make the process easier. Remember to research potential candidates, ask questions, and be willing to pay for quality work.