Hemp for Athletes: Role in Athletic Performance & Sports Recovery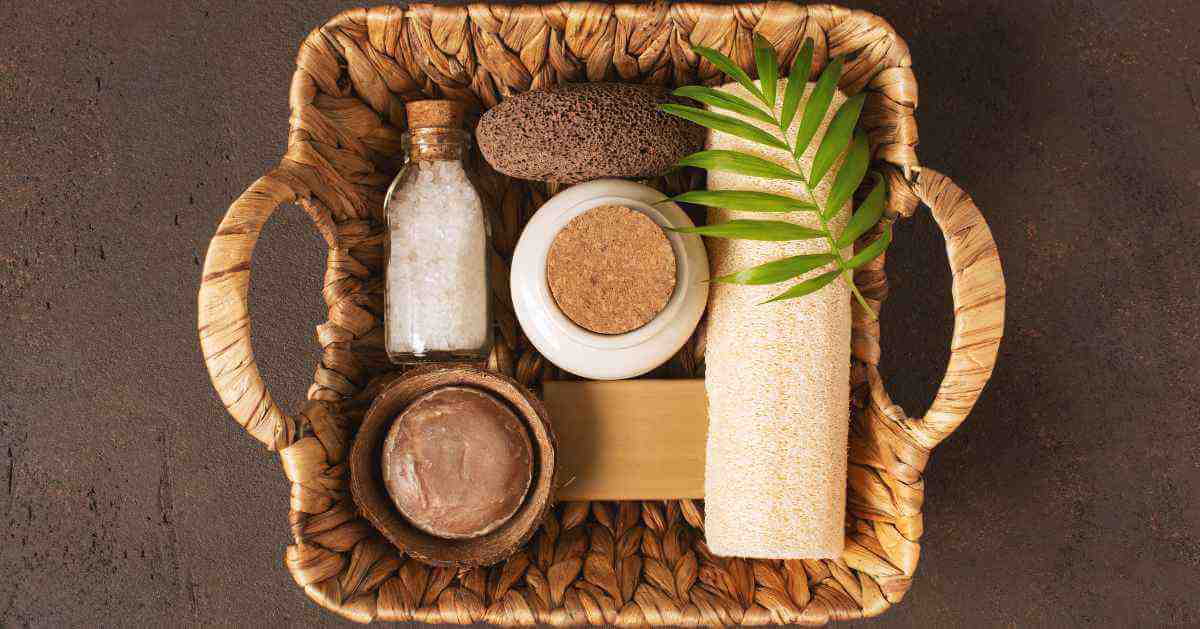 Have you ever pushed yourself through a rigorous training session, only to wake up the next day feeling sore and achy? While artificial medications provide temporary relief, their effects are often short-lived and may come with unwanted side effects.
Thank you for reading this post, don't forget to subscribe!
Fortunately, there is a natural alternative that holds promise for long-term support: hemp-derived products. Hemp offers athletes a plant-based solution that addresses their needs more holistically and can provide sustained benefits over time. In this discussion, we will explore how hemp's therapeutic properties can offer a superior and long-lasting solution compared to artificial medications, empowering athletes to overcome challenges and optimise their performance in a safer and more sustainable way.
Firstly, Is Hemp a Drug?
Hemp is often confused with Marijuana. Though Hemp and Marijuana come from the Cannabis Sativa plant species, they have completely different characteristics and uses.
Hemp is cultivated for industrial and agricultural purposes, such as fibre, seeds, and CBD production. It typically contains very low levels of THC (tetrahydrocannabinol), the psychoactive compound responsible for the "high" associated with marijuana. In most jurisdictions, hemp is legally defined as cannabis with THC levels below a certain threshold, often 0.3% or lower. These trace amounts of THC in hemp are not sufficient to produce psychoactive effects.
So, let the perception of it being a drug dissolve as we find out its uses in the sports world!
Hemp And Athletic Performance
You're not wrong for choosing Hemp over chemical-based pain relievers, protein, or supplements. Hemp is natural and safe for the long term after all!
Here's how:
Hemp Provides Optimal Nutrition: Hemp seeds are a nutritional powerhouse, providing a complete source of plant-based protein, essential fatty acids (including omega-3 and omega-6), vitamins, minerals, and fibre. These nutrients play crucial roles in muscle repair and growth, energy production, and overall well-being.
Hemp Helps With Muscle Recovery and Inflammation Support: Intense physical activity can lead to muscle soreness and inflammation. Hemp-derived CBD is known for its potential anti-inflammatory and analgesic properties, which may aid in reducing post-workout discomfort.
Hemp Helps With Stress and Anxiety Management: Athletes often face high levels of stress and performance anxiety. Hemp-derived CBD has calming effects and may help alleviate stress and anxiety, promoting a more relaxed and focused state during training or competition.
Hemp Provides Improved Sleep Quality: Hemp-derived CBD may help improve sleep quality by promoting relaxation and reducing factors that disrupt sleep, such as anxiety or muscle discomfort. Restorative sleep allows for optimal recovery, mental acuity, and physical performance.
Exploring Hemp Consumption Methods: Adding Hemp to Your Diet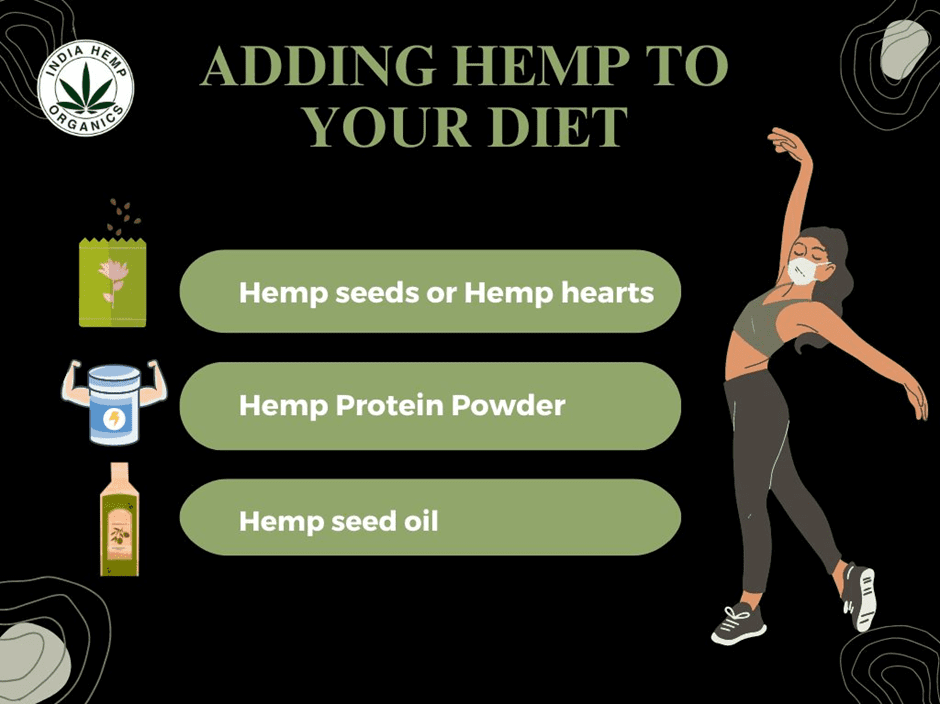 But What Do Athletes Actually Require In Their Diet?
Protein, that's right! Protein is an essential component for athletes as it serves multiple vital roles in their bodies. Firstly, protein is crucial for muscle repair and growth. During intense workouts, muscles experience micro-tears, and protein provides the necessary amino acids to repair and rebuild these damaged muscle fibres, leading to improved strength and performance.
Additionally, protein supports muscle protein synthesis, which is the process of building new proteins in the body, essential for maintaining and developing lean muscle mass. Therefore, athletes rely on protein to support their muscle recovery, growth, and overall energy needs, enabling them to optimise their athletic performance.
But, the real question is…
How do most athletes and gym rats get their protein intake?
Protein powder, which is chemically made with thousands of unnatural ingredients. Given below are just a few reasons NOT to choose it:
Utilisation Of Artificial Protein Powder Causes Liver Strain – High protein intake, can cause excessive stress on the liver. This strain on the liver can potentially lead to liver damage or compromised liver function, especially if combined with other factors such as pre-existing liver conditions or excessive alcohol consumption.
Kidney Function: The kidneys play a role in filtering and excreting waste products from protein metabolism, and excessive protein intake can put a strain on these organs.
Nutritional Imbalance: Whole foods provide a wide range of essential nutrients, including vitamins, minerals, and dietary fibre, that are not present in protein powders alone. Depending solely on protein powder can lead to inadequate intake of other vital nutrients, which can negatively impact overall health and well-being.
Hemp Protein
Hemp protein powder is derived from hemp seeds and is a plant-based protein source. It contains several components that contribute to its nutritional value and potential benefits for long-term use:
Protein Content: Hemp protein powder is known for its high protein content, typically ranging from 50% to 70% protein by weight. It provides a complete amino acid profile, including all nine essential amino acids that the body cannot produce on its own.
Fibre: Hemp protein powder is also a good source of dietary fibre, which aids in digestion, promotes satiety, and supports overall gut health. The fibre content in hemp protein powder can help regulate blood sugar levels, promote healthy cholesterol levels, and contribute to a balanced diet.
Healthy Fats: Hemp seeds and, consequently, hemp protein powder contain beneficial fats, including omega-3 and omega-6 fatty acids. These essential fatty acids play crucial roles in supporting cardiovascular health, brain function, and reducing inflammation in the body.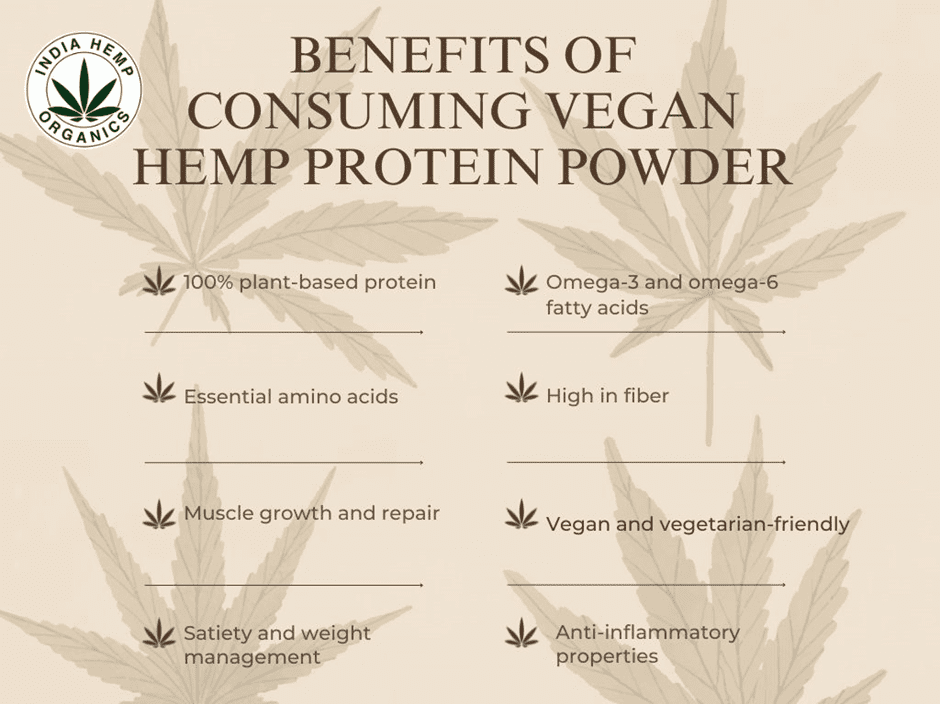 Benefits of consuming Vegan Hemp Protein Powder
When selecting hemp products for long-term use, athletes should consider a few key factors to ensure they are choosing a vegan and highly nutritious option. That is why we introduce you to India Hemp Organics.
India Hemp Organics is a holistic wellness company that believes in sharing the healing powers of Cannabis sativa.
By offering a wide range of high-quality, ethically sourced medical cannabis, they help you achieve a transformative level of everyday wellbeing.
Their hemp is grown locally in India and brought to you straight from the foothills of the Himalayas. All crops sourced for India Hemp Organics mature in a natural and pristine environment – untainted by harsh chemicals, artificial compounds, or any pesticides. When it comes to their ingredients, they are as natural as nature can get!
Famous Athletes Who Use Hemp Oil
Now let's talk about sports stars who use or support Hemp/CBD oil.
Megan Rapinoe, the captain of the United States national team and the 2019 FIFA Women's Player of the Year.
Megan Rapinoefrequently discusses CBD and values its potential benefits for relieving pain and anxiety as well as for accelerating recovery, balancing mood, and enhancing sleep. The athlete claims that CBD is a part of her life and expresses her hope that in the future, athletes would be better educated and informed about CBD.
Mike Tyson
Mike Tyson was the first professional heavyweight fighter to hold the WBA, WBC, and IBF belts simultaneously.
Tyson has publicly acknowledged that he utilises CBD for training and before and after fights. He has also been quite outspoken in advocating the advantages of CBD for sportspeople.
Additionally, Tyson runs a legal marijuana farm and business that offers cannabis-related goods.
Conclusion
In conclusion, hemp offers numerous benefits to sports persons, positively impacting sports performance. Hemp-derived products, such as CBD, can aid in post-workout recovery by reducing muscle soreness, inflammation, and promoting relaxation.
Hemp protein supplements provide a plant-based protein source with a complete amino acid profile, supporting muscle repair, growth, and maintenance. The inclusion of hemp in fitness routines can enhance endurance, promote faster recovery, and aid in stress management. Overall, incorporating hemp into the athletic lifestyle can offer natural and sustainable solutions to support performance, recovery, and overall well-being.