Guide to Starting a Training Program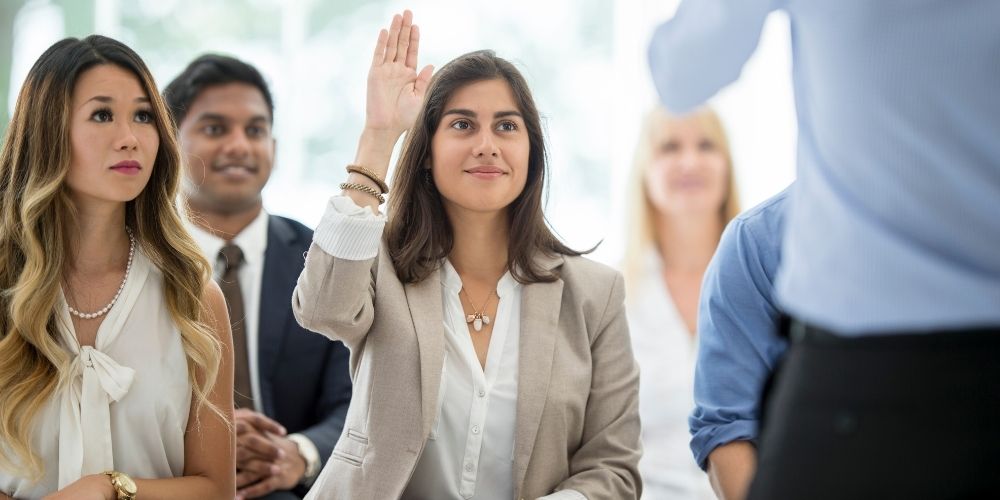 Effective Workforce Training Softwares are designed to align team members so that they may be held accountable. However, few businesses have high-impact initiatives that produce these outcomes. Those who do have a 24 percent larger profit margin than those whose training is low-impact. Contrary to common assumption, however, the majority of these businesses did not spend more to achieve these results. 
Thank you for reading this post, don't forget to subscribe!
Instead, their training program designs are centered on corporate objectives and the individuals who will assist achieve them. Thus, the correct information was effectively transmitted and retained.
So, here is all you need to know to create a successful staff training program that generates the expected results:

How to develop a program for staff training?
Developing a successful Learning Management Software involves knowledge and comprehension of the training's objectives and potential obstacles. Follow these steps to begin developing your training program for employees: 
1. Determine training demands
To assess the needs of the workplace, the following actions must be taken:
Establish objectives that benefit both the company and the individuals receiving training.

The objective of training should be transparent and beneficial. Increasing ROI and minimizing expenses are examples of aims, as are educating staff on a new method or demonstrating how to utilize new equipment.

Determine the required steps to achieve the objectives.

Compare what your staff is now doing with what they will need to perform to achieve future targets. For instance, if a new product is being presented, employees will need to know what the product is, how to manufacture it, and any other pertinent information to ensure a successful launch.

Determine which training activities support employee learning the most.

Once you have determined what your employees need to learn, you may construct training activities such as demos, brochures, and hands-on exercises.

Observe the workers' learning methods.

Utilize this insight to make the training as successful as possible by adapting it to accommodate the greatest number of employees. This may entail incorporating the top two or three most popular techniques of your employees' learning into your products and presentation.
2. Teach adults like adults
In keeping with the conclusion of step one, it is essential to keep in mind that your employees are adults with unique traits that might make it easier or more difficult for them to learn using particular teaching techniques. When designing your training program, keep the following adult learning concepts in mind:
Adults like to be respected and appreciated.

They possess several years of prior experiences, expertise, and independent judgments.

They are goal-oriented and autonomous.

They desire training that is applicable, task-oriented, and worth the time it takes away from their everyday production.

They want to know how this training will assist them.

These tenets may be easily correlated with the traits you discovered in your training needs assessment. Now you can visualize how these features will inform your training program design.
3. Develop educational goals
Consider what you anticipate your staff to be able to perform once training is complete. This may consist of information, a skill, or a basic yet essential competency. These are your educational objectives. From there, you can begin to create material that supports each objective's growth. Keep your lessons focused on the objectives, and utilize a variety of approaches to assess the retention of the knowledge you provide to your staff.
Your goals should be SMART: precise, measurable, attainable, relevant, and time-bound. Creating objectives in this manner might assist guarantee that your staff accomplishes crucial training milestones.
4. Create instructional materials
Start developing your training materials or modules using the information acquired in the preceding steps. Before beginning development, it is essential to have a complete design to verify that nothing is missing or out of place. Remember to prioritize the learning requirements of the employees over what is most convenient for the trainer, and ensure that your content is geared toward achieving the learning objectives. Several other tips for developing training materials include:
Plan your materials to put employees in charge of their own education.

Include interactive and hands-on components to facilitate staff collaboration.

Approach each topic sequentially, so that it serves as a foundation for the following session.

Try combining many formats to determine which yields the greatest results.

Whenever applicable, narrate true-life situations.
5. Create instructional materials
Utilize your design to initiate the creation of your training materials. Depending on the design, possible materials include:
Material for reading, such as pamphlets or handouts

Physical assets required for any hands-on training components Slideshows, charts, graphs, and other visual resources

eLearning URLs, login credentials, and passwords for any online training section

You will find that, depending on the material being taught, the employees' learning styles, and other factors such as time and budget, you can create a combination of elements to make this training successful. Be sure to keep your learning objectives in mind when gathering your materials.
6. Provide the training
Make sure you book any needed conference or huddle rooms and have all necessary materials, and let employees know ahead of time that they are expected to attend the training. This instruction may take the form of a lunch-and-learn, for instance. If this is the case, lunch delivery should be scheduled for a few minutes before training begins to give participants time to get their meals and find a comfortable spot to eat before getting down to business.
It should be made clear to employees from the start what method or methods will be used to provide the training. Make sure everyone in the program knows what is expected of them and what they need to do to graduate successfully. In other words, prepare students for the end-of-class assessment by outlining the criteria you'll use to grade their performance.
7. Evaluate the education
Once training is complete, you will need to decide if your objectives were reached. In other words, assess the effectiveness of the training program. Consider utilizing the following measures to evaluate the efficacy of your training:
Consider the employee comments and assess whether it suggests that they enjoyed the training, that they learnt something, and what their general thoughts or ideas are. This may be determined by requesting their feedback or conducting an anonymous online poll assessing the success of the training.

Tests, quizzes, and/or demonstrations can assist you evaluate the workers' comprehension of the offered subject.

Observe the staff to determine if they are implementing the newly acquired information and abilities when relevant.

In the next month or quarter, evaluate the results of the training. Determine whether or not the training objectives were met. Determine if the training correlates with an increase in income, a decrease in expenses, a change in productivity, or any other indicator you want to track.
A Learning Management Software Platform is effective when it is based on current employee input and employee experiences that indicate team needs – and when it is focused on aligning with overarching company objectives.