Discover the Best Goa Hotels to Enjoy a Relaxing Vacation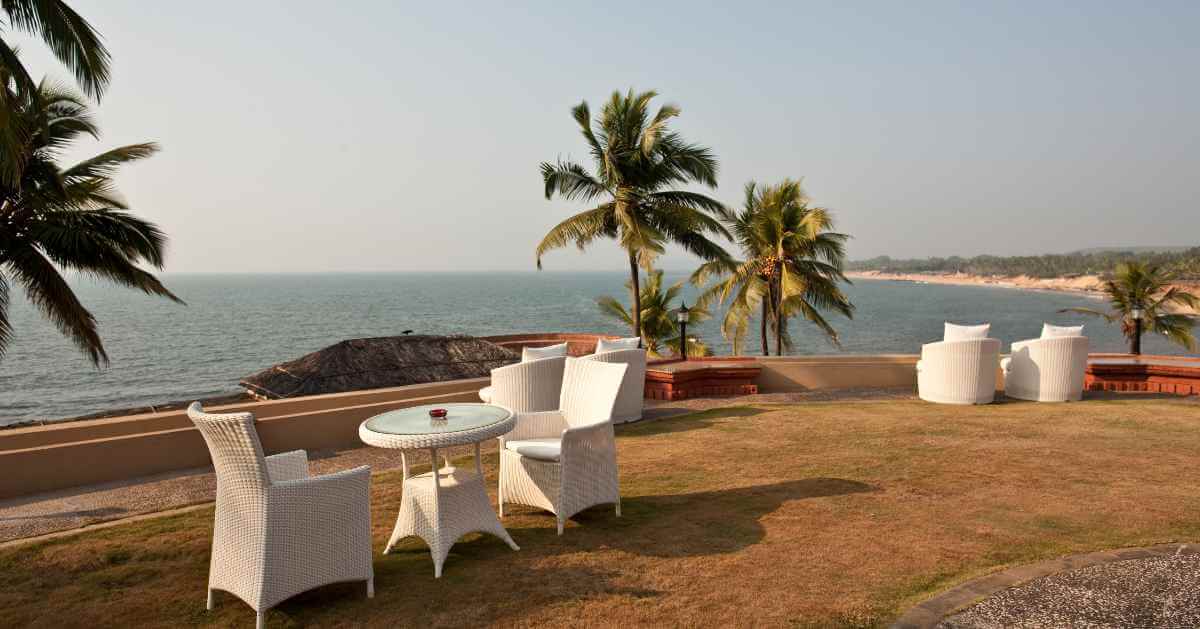 Goa is known for its serene beaches and tropical climate, this is what makes it an ideal destination for a vacation. With so many hotels in the area, deciding which one to book can be difficult. To make the hotel booking process easier, we have compiled a comprehensive guide to Goa Hotels so you can find the most incredible place to stay.
Thank you for reading this post, don't forget to subscribe!
Our guide covers everything from luxury beachfront resorts to budget-friendly hotels, giving you all the information you need to make an informed decision. We also provide helpful tips on finding great deals and discounts and on what amenities are important when selecting a hotel.
Top Hotels in Goa
Regarding hotel booking in Goa, the choices can be overwhelming. Keeping that in mind, we have composed a list of the top hotels in Goa to help you narrow your search. Whether looking for a romantic getaway/ family-friendly escape, these hotels offer something for everyone.
1. The Leela Goa
Located in South Goa, this luxurious five-star hotel offers various services and amenities, such as private pools, restaurants and bars, spas, a fitness center, and more.
2. Golden Tulip Goa Candolim
Situated in North Goa on the beach, this three-star hotel offers modern and spacious rooms and a pool, spa, and fitness center.
3. The Zuri White Sands
Located in South Goa, this four-star resort is perfect for couples and families. It features a range of amenities, like a pool, spa, and fitness center.
4. Goa Marriott Resort & Spa
In North Goa, this five-star resort offers luxury amenities such as restaurants and bars, private pools, spas, and more.
5. Vivanta by Taj
Fort Aguada: Situated in North Goa on the beachfront, this four-star resort offers a range of services and amenities, like private pools, a restaurant and bar, a spa, and a fitness center.
6. Ziva Suites Dona Paula
Located in South Goa, this four-star hotel offers luxurious amenities and services such as a pool, restaurant and bar, spa, and fitness center.
Tips to Find the Best Hotel Deals in Goa
When booking a hotel in Goa, there are many things to consider, such as budget, amenities, and location. To help you look for/find the best deals and discounts, we have compiled some helpful tips:
1. Book in Advance
Many hotels offer booking discounts, so look for these deals before booking.
2. Look for Last-Minute Deals
Hotels often offer last-minute discounts, so check for these when booking your hotel.
3. Use Online Travel Sites
Many online travel sites offer great deals on hotels in Goa, so check them out before booking.
4. Use Coupon Codes
Many hotels offer coupon codes that you can use to receive/get discounts on your stay, so make sure to look for them when booking your hotel.
5. Consider the Location
When selecting a hotel, consider the location and its proximity to attractions or points of interest in Goa.
By following these tips and putting this guide to use on Goa hotels, you can find the best place to stay for the next holiday. With a plethora of options, you will surely find a hotel that successfully meets all your needs and even fits your budget.
Conclusion
Goa is a popular destination for holidaymakers, and with many hotels, it can be difficult to decide which one to book. Following our guide and tips for finding the best hotel deals in Goa, you can easily find the perfect place for your stay. There are options available in Goa for both luxury resorts and budget-friendly accommodations. It's worth planning your trip and checking out the offers to find the best fit for you. Schedule your visit today.