Freshdesk vs Zendesk: Which Application Is Better?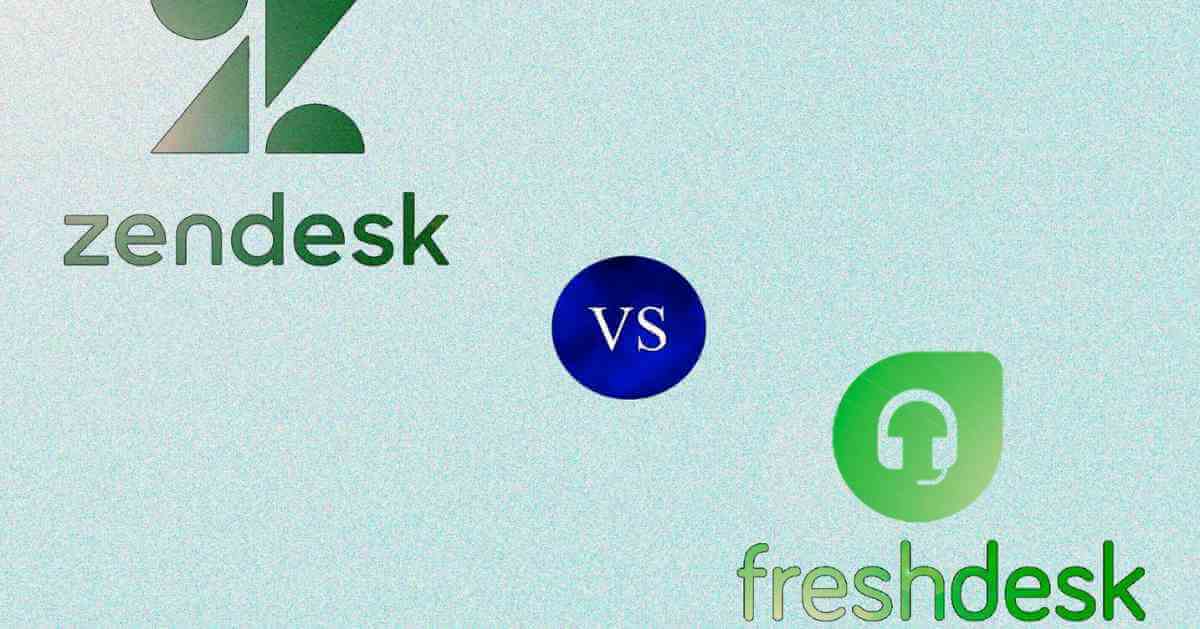 Among the most popular customer service apps, experts note Freshdesk and Zendesk. The latter had more than 170,000 customers, including Tesco, Slack, and Shopify, worldwide as of February 2021. Freshdesk is used by over 100,000 companies (for instance, Toshiba, Cisco, or Hugo Boss) today. Both applications stand out for their smooth operation and reliability. That's why experts decided to create a Freshdesk vs Zendesk comparison to find which one of these apps is better.
Thank you for reading this post, don't forget to subscribe!
What Should Be Known About Freshdesk and Zendesk First?
Both platforms have simple interfaces. Furthermore, users praise the specified applications for their comprehensive toolbars. The other common features are:
Wide possibilities to analyze data. The mentioned platforms allow making reports on support service effectiveness. You can employ ready-made templates or create your own samples for this.
Great opportunities for self-help. Both apps offer customizable knowledge bases, including FAQ sections, detailed guides, and so on.
Excellent app integration abilities. Zendesk and Freshdesk are compatible with more than 1,000 third-party applications.
Additionally, both platforms offer users plenty of different filters as well as tools to organize tickets. If you want to change your current client support system to Zendesk or Freshdesk, employ reputable sites, such as help-desk-migration.com, to transfer data from the current software. Otherwise, you may face issues when deploying your help desk department on the new platform.
Key Freshdesk Features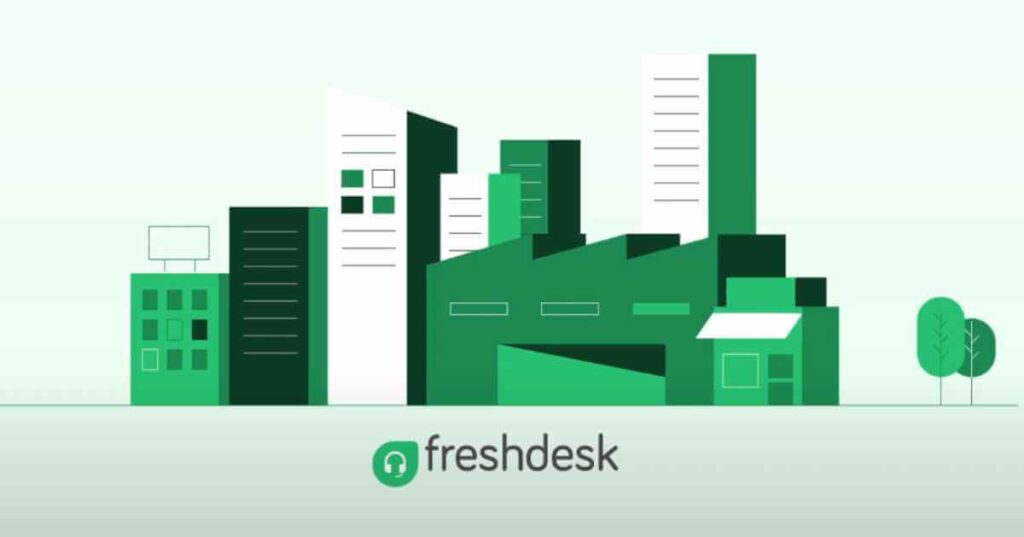 The mentioned app suggests comprehensive chatbot and AI capabilities. Moreover, it proposes wide opportunities for team collaboration. You can employ desktop and mobile versions of the specified app.
Main Freshdesk Advantages
The described application offers a multi-language help desk. The support service is available for customers from different time zones. The other Freshdesk benefits are:
Ticket labeling function. According to McKinsey, about 40% of consumers expect companies will answer them in one hour. However, Harvard Business Review analysts state that only 37% of businesses respond to customer requests in 60 min. The ticket labeling feature helps significantly reduce the response time.
Email cooperation option. The mentioned application allows support managers to collaborate when answering customer letters. So, two or more consultants may help each other to create a comprehensive response. At the same time, Freshdesk helps avoid answering the same emails several times.
Public network integration. McKinsey.Com specialists claim that companies that respond to their customers using social media get up to 40% more profit. So, Freshdesk enables obtaining much more income.
Gamification. This tool assists in improving consultants' productivity. The mentioned function sets different goals and rewards support managers for achieving the purposes.
In addition, the described application allows for automating routine customer support processes. Thus, you may reduce the number of employees in your client service department and consequently decrease corporate expenses.
Is It Expensive to Use Freshdesk?
The specified platform offers four Support Desk tariff packages, including a free subscription. The latter suits teams of up to ten consultants. The other tariff plans' prices start from $15 per user monthly. Each such subscription has a 21-day test period.
Primary Zendesk Features
This platform constantly suggests numerous innovations to its users. The app is easy to implement. It offers an exhausting onboarding program for newcomers. Zendesk stands out for its simple scalability. So, the application is a perfect choice for companies that develop intensively.
Key Zendesk Pros
The platform can be launched on PCs and mobile devices. Users also praise the application for its high-security level. The other advantages are:
Wide customization opportunities. You may set whatever chat colors, logos, and texts. Furthermore, the app enables creating your own templates. It also has a customizable toolbar.
Ability to track the quality of work of your help desk department. Some companies have to strictly follow the SLA requirements. Other enterprises just strive to improve their client services. Zendesk will help you in achieving such purposes.
Possibility to view interaction history and essential points about each customer. You'll always keep in mind all important professional details using this tool. Furthermore, your customers will feel special. This significantly increases client satisfaction. As a result, you'll get much more profit. Moreover, satisfied customers will recommend your company to others.
Additionally, Zendesk enables discussing tickets with colleagues. So, your consultants will be able to serve consumers much better.
How Much Does It Cost to Use Zendesk?
The platform offers different subscriptions for small and medium businesses as well as huge enterprises. Prices of the first ones start at $49/user/month. The second group of subscriptions includes two tariff packages – ordinary and customizable. Here, the price starts at $150 for one user monthly.
Zendesk doesn't offer a gratis subscription. However, it suggests free trials as a part of each tariff plan. So, the specified application is more expensive than Freshdesk. The latter doesn't have a customizable subscription, though.
So, Which App Is Better?
This depends on your requirements and financial capabilities. Freshdesk will probably be a great solution for startups as it has a free version. At the same time, it proposes powerful features that suit large businesses.
On the other hand, Zendesk is an excellent choice for intensively growing companies because of its scalability. You may get more information on this topic at the Help Desk Migration official website.