Discover the 5 Best Free Online Backup Services of 2023!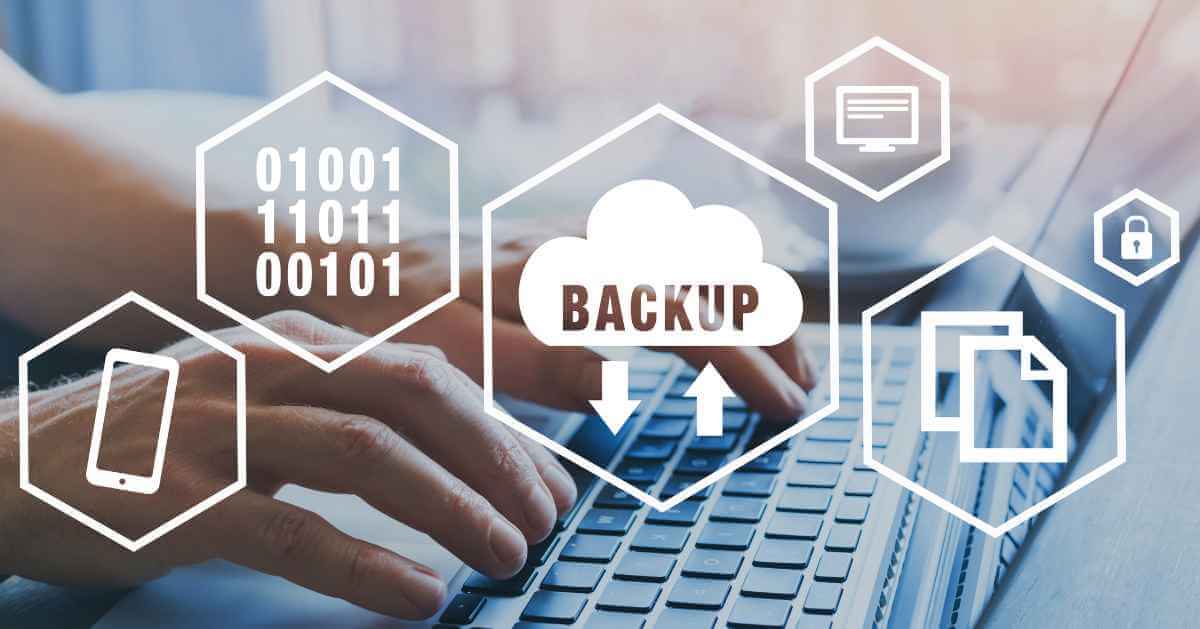 In the contemporary era of digital advancements, the widespread adoption of diverse gadgets, such as smartphones, tablets, laptops, and desktop computers, has become an integral part of our lives. These devices serve as repositories for crucial files, documents, cherished photographs, and other valuable data, which we cannot afford to jeopardize. Nevertheless, the reality remains that while transferring data between these devices, we might encounter challenges such as insufficient storage capacity or unforeseen circumstances, leading to the unfortunate risk of data loss. However, amidst these concerns, a viable solution emerges: online data backup. By leveraging this approach, we can safeguard our valuable information and evade the perils of potential data loss.
Thank you for reading this post, don't forget to subscribe!
Indeed, it is possible to leverage free online backup solutions to safeguard your crucial information on the virtual realm, mitigating the possibility of total data loss. In this digital age, a plethora of complimentary cloud storage options are accessible, providing a secure haven for your vital data and files. Embracing these services grants you the luxury of storing sizable video files and photos without reliance on physical data storage mediums, such as USBs, thereby streamlining data transfers.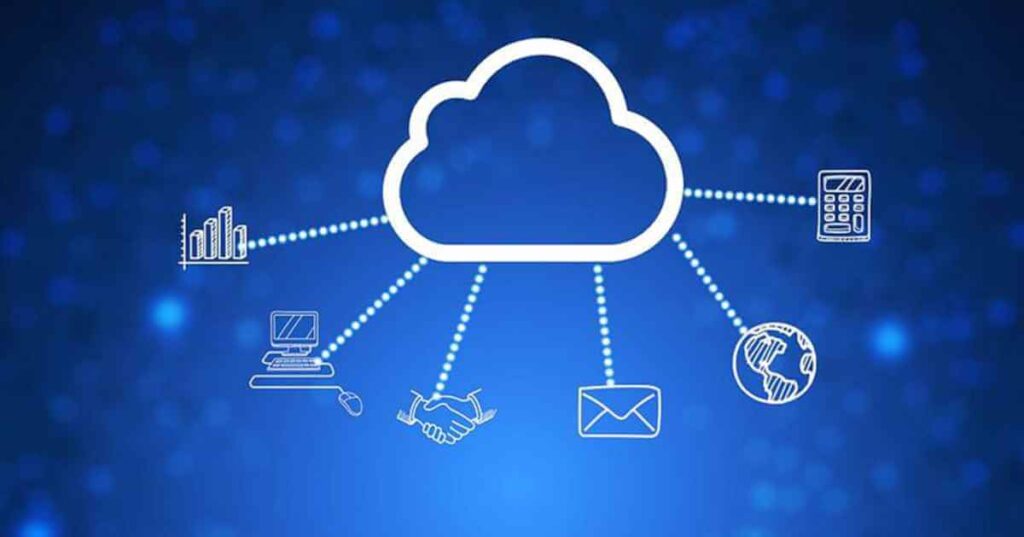 Intrigued by the world of online backup services? Delve into the nitty-gritty and unearth the most exceptional five free online storage services of 2023. Unravel the secrets of these top-tier solutions that ensure your precious data remains secure and protected.
What is Online Backup Service?
The wonders of online backup, also known as cloud backup, unveil a remarkable opportunity for individuals to safeguard their precious files, folders, and entire hard drive compilations by entrusting them to off-site data repositories. By harnessing the power of the internet, users can conveniently and regularly store their data in the protective embrace of cloud-based storage, readily accessible through a network link.
Advantages Of An Online Backup
Using free cloud backup for your storage needs gives you the following advantages.
Your valuable data remains secure and intact during transfers, safeguarded against mishaps like human errors, hardware malfunctions, compatibility complications, or space limitations.
Experience effortless access to crucial data from any location, on any device, with unrivaled convenience and flexibility.
Your data stays current and protected at all times, thanks to automatic backups and seamless synchronization.
Enjoy the freedom of versioning and file recovery, enabling you to maintain numerous iterations of a single file.
Foster collaboration and seamless file sharing among your colleagues and peers, promoting efficient teamwork and communication.
In addition to these benefits, opting for the finest free online storage solution grants you access to an abundance of cloud-based storage, measured in terabytes. This generous allocation surpasses the requirements of most users, obviating the need for incurring additional expenses in upholding off-site backups.
The Key Factors in Selecting the Top Free Cloud Backup Service
Amidst the sea of service providers providing complimentary cloud backup solutions to their users, selecting the ultimate and utterly dependable option emerges as a vital task. So, what precisely defines the most exceptional free cloud backup service? The answer lies in three key features that one must always seek in a service provider.
Feature 1: Amount of Storage Space
As technology marches forward with remarkable sophistication, digital files follow suit, swelling in size and complexity. Ensuring your cloud storage possesses ample room to embrace these evolving demands becomes an imperative task. Should your cloud storage provider fall short in providing the necessary expanse to meet your requirements, investing in their services would be nothing short of folly.
Thankfully, a constellation of premium free cloud storage providers has emerged, extending a generous offering of up to 1TB free cloud storage capacity. This bountiful allocation serves as a secure sanctuary for safeguarding your prized files and folders in an offsite backup. Among these celestial contenders, TeraBox reigns supreme, shining as a beacon of credibility and trustworthiness in the realm of free online backup solutions.
Feature 2: Backup Speed
When contemplating a free cloud backup service, the swiftness of backups holds utmost significance. Slow upload speeds can lead to an eternity of waiting when dealing with large data volumes destined for the cloud. Conversely, opting for faster backups solutions can significantly diminish downtime. By swiftly and efficiently transferring your data to the cloud, you can promptly resume your tasks. Additionally, having your files readily accessible from any location enables seamless sharing with others as soon as they become available.
Feature 3: Privacy and Security
When considering cloud storage options, security looms large in your thoughts. Ensuring the utmost protection for your valuable data during off-site backups is of utmost importance. It is imperative to select a cloud service that guarantees safety and security as you go about safeguarding your essential information. Moreover, the desire for enhanced privacy features becomes paramount to thwart any potential breaches of unauthorized access to your data.
The service provider should be diligent in employing standard security protocols to safeguard the seamless transfer of data between your device and the cloud. Additionally, implementing password protection measures for both your account and individual data folders provides an extra layer of fortification, elevating the overall security level of the cloud storage service.
Top 5 Free Online Backup Services Offering Generous Storage in 2023!
Are you ready to embark on the search for a trustworthy free cloud storage solution to safeguard your online backups? Delve into our selection of the finest five online backup service providers that deserve your attention in the year 2023.
1. Google Drive
In the realm of free online storage and safeguarding data, Google Drive emerges as an eminent figure. Its prowess in file sharing sets it apart as one of the finest services available, thanks to its harmonious integration with Google Docs. A generous allocation of 15GB for complimentary storage, accompanied by Google's unwavering faith, ensures the secure harbor of your precious data, impervious to malevolent intrusions. The celerity of backup operations proves more than satisfactory, a smooth voyage ensured with the aid of a robust internet connection.
2. OneDrive
OneDrive stands as Microsoft's counterpart to Google Drive, providing users with a viable cloud storage solution. Like Google's offering, OneDrive delivers satisfactory speed and a secure backup experience. Nevertheless, it falls slightly short when it comes to the available free storage, granting a mere 5GB for users to utilize.
3. Dropbox
Among the leading players in the realm of free online backup, Dropbox holds a prominent position, consistently securing its spot as a top-notch cloud storage provider. What sets Dropbox apart is its unmatched ability to synchronize data seamlessly, making it an exceptional choice. Experience astonishingly fast backup speeds and a level of privacy that is truly top-notch. It is essential to note, though, that Dropbox's generosity in free storage is limited to 2GB.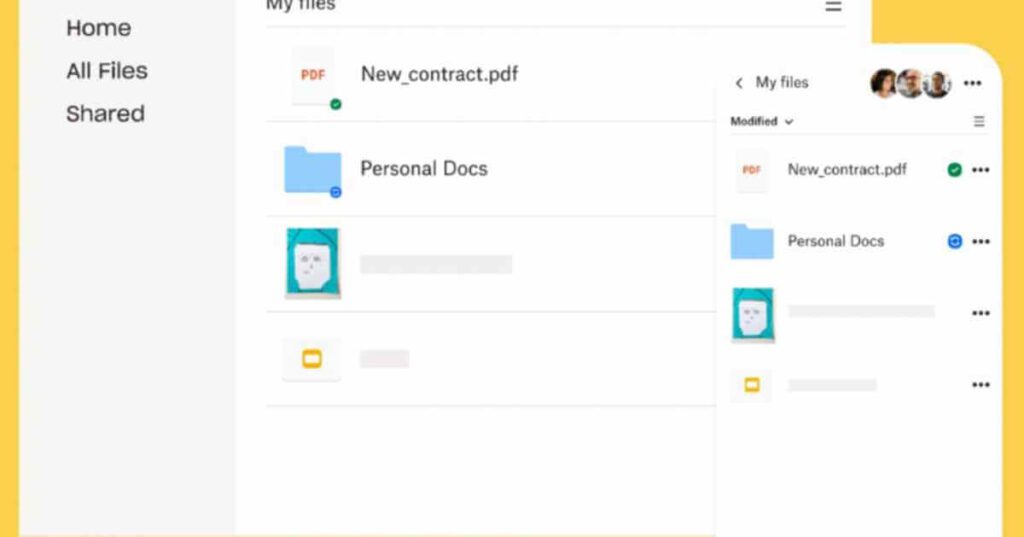 4. MEGA
MEGA, true to its name, presents an astounding 20GB of complimentary storage space to safeguard your online backups. You have the chance to augment your storage allocation even more by accomplishing easy feats such as installing their mobile and desktop applications and enabling 2-factor authentication on your mobile device. Rest assured, security is not a concern with MEGA, as they employ cutting-edge zero-knowledge encryption. Nevertheless, there is room for enhancement when it comes to backup speed.
5. TeraBox
When it comes to free online storage, TeraBox emerges as the clear champion among its peers. Its remarkable application offers an unparalleled 1TB of cloud storage at no cost, a feat that remains unmatched by other providers. However, TeraBox's appeal extends beyond just free storage. The platform distinguishes itself through cutting-edge security provisions, including end-to-end encryption and privacy safeguards that ensure the utmost protection for your essential files, all secured with a robust password. Moreover, TeraBox enhances its allure with a host of additional functionalities like remote upload, seamless transmission of large files, automated backups, and the added convenience of previewing photos and playing videos online. As a result, TeraBox emerges as the preferred choice for a significant majority of cloud storage users.
Final Thoughts
Discover the ultimate answer to your free online backup needs: TeraBox. Embrace the unparalleled offering of 1TB in online storage, eliminating the fear of losing precious data due to insufficient space. With TeraBox, your crucial files, cherished photos, and cherished videos are shielded in a safe haven of free online backup. Anytime, anywhere access to everything through your TeraBox account awaits. Seize the moment, seize the power – get the TeraBox APK and begin your cost-free journey of safeguarding your digital treasures online.