8 Steps To Building A Strong Forex Brokerage Using A White Label Solution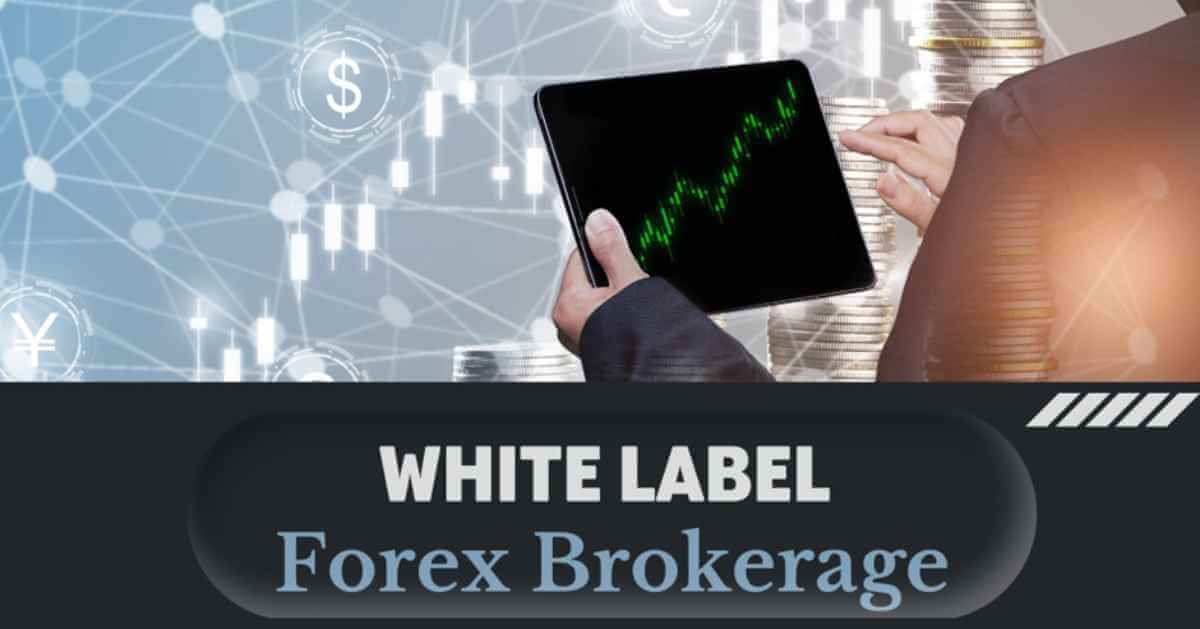 These days, the success rate of any business depends on how strong their brand identity is and how capable they are in terms of standing out from their competitors. You may be able to survive in the market by offering quality services but thriving and growing as a business call or extensive promotion and marketing efforts to carve your brand name in the minds of your potential customers. The scenario is no different for forex brokerages; therefore, it becomes essential for all brokers, especially those who rely on a white label solution to adopt all the strategies that set them apart from the rest of the competition.
Thank you for reading this post, don't forget to subscribe!
Hence, this write-up will be explaining the 8 steps to building a strong brand identity for your forex brokerage.
1. Define Your Target Audience and Positioning Strategy
The first step to establishing our brand identity is defining your target audience. Identify the group of people who will be the main target for your brokerage business: the individuals or institutions you want to serve as a forex broker. In simple words, your target audience will be your potential client base.
Since a forex broker operates on a global level, your target audience doesn't need to be the residents of the city or country set as your business location. In fact, most brokers tend to explore different jurisdictions that have fewer legal formalities to complete while functioning as a new forex broker.
Once you define the target audience, the next step is brand positioning. It is actually the position that you want your brand to hold in the minds of potential clients. Your brand will be perceived and seen by the target audience in a specific way making it different from other brands, and this is also a key step for building your brand identity.
So, make sure you have a solid brand positioning strategy to make your audience think of your brand as trustworthy and worth a try. You need to position your brokerage brand in a way that makes it unique and favourable, compelling the audience to prefer your brand over hundreds of other brokers.
2. Design a Compelling Logo and Visual Identity
The 2nd step for establishing a brand identity is designing an attractive brand logo. A brand logo can be a word, letter, colour, design, image or a combination of all these that are used to identify your brand. You may use the first letter of your brand name in your logo and make it visually appealing by adding a unique design which is not being used by any other business.
The visual identity of your brokerage brand needs to be unique and compelling, as it will be the first thing that captures the attention of onlookers. We can think of the brand logo as the face of your brand, as your potential clients will start recognising your website and services with this visual identity.
A brand logo or visual identity is more than a mere symbol for identification as it communicates with your audience about your brand and what it stands for. So, make sure you take some time to discuss the same with your white label provider, as it is the most relevant aspect of building your brand identity.
3. Develop a Unique Brand Voice and Messaging
In the 3rd step, you can think about the unique brand voice and messaging which will be used in advertisements and promotions later on. Using one brand voice and messaging consistently allows you to remind your clients about the brand or brokerage every time they come across these while scrolling the internet.
The brand voice can be formal and businesslike if you want your brand to have a serious and professional image, or you could make it more informal and friendly if you want to establish a close connection with the clients. Basically, the kind of brand voice you use will eventually establish the personality of your brand or business as a whole.
4. Create a Professional Website That Reflects Your Brand
The 4th step is crucial as it not only builds your brand identity but also acts as the place of your business operations as a forex broker. Building a brand new website as a forex broker is a time-consuming task for sure. But when you depend on a white label provider, they will be in charge of all the technical aspects of building and launching the website on your behalf. You just need to specify your requirements for branding and customisation during the process.
Your broker platform is a professional website that must showcase your brand name, logo, and service offerings directed towards your clients. Besides having a professional-looking website, make sure it has all the features that your clients need; for example, add top trading platforms on your website, like MT4 for beginners and MT5 for advanced traders who like to trade multiple instruments. Apart from that, you should offer the best trading tools and calculators your clients would require to conduct trading efficiently.
5. Establish a Consistent Presence on Social Media Platforms
We cannot deny the influence and importance of social media platforms in building a brand's reputation. These days social media holds the power to make or break any business within a short span of time. In this digital era, each brand's identity is dependent on how they appear on social media. Hence, you must establish your presence on social media platforms and be consistent with posting. Being present on social media is especially important for forex brokers as they are running an online business.
And an online business lacking social media presence will be perceived as the business being incompetent as they are losing an opportunity to communicate with the audience. You also have this risk of scammers creating fake ids replicating your brand, which could ruin your name even before it's built. So, always be present on social media, as it also allows you to reach more people and promote your business.
6. Implement Effective Content Marketing Strategies
The next step in building your brand identity is devising and implementing effective content marketing strategies. Content marketing is highly relevant for brand awareness as there are hundreds of other brokers in the forex market, and your brand needs to reach potential clients through informative content. You need to take time to develop a good content marketing strategy.
Simply posting any content that forces the idea of your brand won't work with the general audience. Instead, your content should be useful, genuine and convincing for readers. You must be able to add or mention the brand name in a way that goes in line with the content being posted. For this, you need to team up with good content writers with extensive knowledge of marketing.
7. Build Relationships With Industry Influencers and Thought Leaders
The 7th step for building brand identity is building strong relationships with industry influencers and leaders. Now one thing to keep in mind during this step is to make sure they are legit and trusted people, as their names will be associated with your brand name later on.
You wouldn't want your brand name to be linked with anyone who doesn't have a good reputation, as it will directly impact the trust that clients have in you. So, look for people who are trusted and connect with them to promote your brand in a subtle way.
8. Monitor and Manage Your Brand Reputation Online
The 8th and last step is an ongoing process, as you need to keep monitoring and managing your brand reputation until you are in business. To be precise, you need to keep doing this as long as you are active as a business. This step is crucial as your potential clients as a forex broker would be online traders, and they will always check the internet to know about the reputation and services of a broker.
Having a good online reputation instantly puts you on the top of the list for anyone who is about to start their trading journey as a beginner and also for someone planning to switch their current broker and try a new one. So, make sure you get positive reviews and ratings for your services, as that is most important for your online brand reputation.
With that, we have come to the end of this write-up, as we have discussed all the 8 steps that you can follow to build a strong brand identity for your new business started with the help of a reliable white label solution. Their services will help you have a solid foundation upon which you can build a long-lasting business with endless earning opportunities.