FNP curriculum advancements and opportunities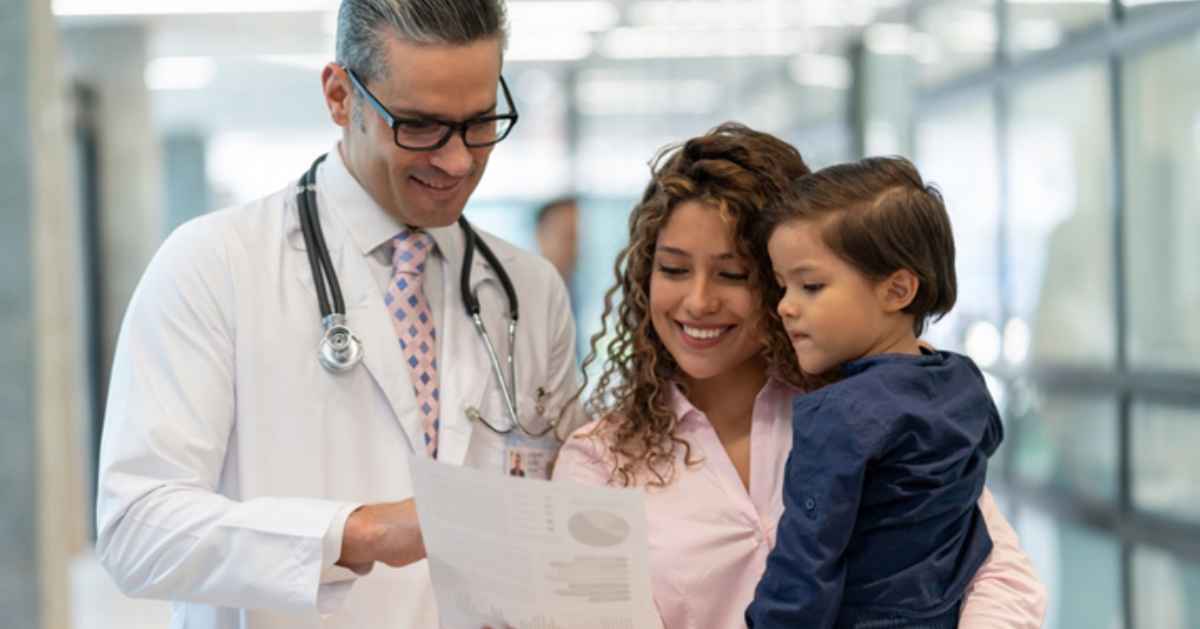 The Family Nurse Practitioner curriculum has come a long way over the last decade. Exciting innovations have led to major changes in the classroom and how advanced care nurses practice their skills so they can provide as high a level of care as possible to their patients.
Thank you for reading this post, don't forget to subscribe!
From better emphasis on holistic care to greater cultural awareness, the FNP curriculum has added a lot of methods and care models to ensure that graduates are well-rounded and ready to provide care to people from all backgrounds. Here are some of the improvements that have occurred.
Clinical placement services
FNP students should concentrate on learning and developing their skills, not applying for extra programs and trying to pitch themselves to find clinical placements to complete their degree program. Quality FNP degree programs now provide clinical placement services to place students with preceptors who will help them develop skills in their chosen specialization.
In the past students had to find their own placement or pay for services to help them find one. Since clinical hours are required for graduation, finding placements at the right time is critical if you do not want any delays in achieving your FNP licensure.
Simulation models
Nursing students now have access to simulated computer models that simulate a real patient so they can practice treatments. This makes sure that nurses have hands-on experience in a variety of situations. After all, even during a clinical rotation, there are some things students are not allowed to do since they are unlicensed. In-person classes and residencies mean having access to models that mimic a real patient to practice skills.
Emphasis on leadership and networking
FNPs are encouraged to develop strong leadership and networking skills. Nursing leaders are in demand and FNPs with advanced degrees such as DNPs or MSNs are in a good position to assume managerial and leadership roles.
Technology in nursing
Nurses use more technology than they used to. During a degree program, nurses will be taught about up-and-coming technology use in the medical field. Some of the current technology becoming more readily available includes the following:
Development of smart beds
Hospital beds that are capable of constantly monitoring vital signs and reporting them in real time are being developed, with some being in use. This technology is something that new students are likely to see when they become qualified. These beds help nurses catch any problems much faster than they can when just making rounds on a schedule.
Electronic medical records
Emphasis on keeping meticulous medical records is important in the nursing curriculum. Knowing how to write and communicate well is important so records are accurate and easy to understand.
Medical records that all authorized people in a healthcare system can access make it faster and easier to provide a high level of care.
Medical transport robots
Equipment, supplies, and medication are often transported at larger medical facilities by robots. This frees up time for skilled medical workers to apply their skills where they are needed the most.
Smart bandages
Nurses are learning how to use smart bandages for wound care. These bandages are useful in monitoring wounds, applying medications on a schedule, and more. Signs of infection are immediately reported, and care can then be adjusted. This is an amazing innovation for wound care because there are times when a patient's health and preexisting conditions can make wounds very hard to heal without very precise and consistent care.
Smart medicine delivery
Recent innovations in drug delivery allow for wearable devices that administer medications steadily so that levels are maintained in the bloodstream at all times. When managing conditions like Type 1 diabetes, where blood sugar levels can dangerously dip or spike, a system that can supply the correct amount of insulin at all times can significantly reduce the chances of a large and dangerous spike.
Online education and certifications
Going to classes in person used to be the only option for anyone who wanted to earn a degree or achieve a specific certification. Now, many degrees, including doctorates, can be earned either entirely online or mostly. In the case of medical degrees, all of the coursework can be completed online in most cases, but clinical hours, of course, have to be completed in person. This makes it a lot more realistic for working professionals to advance their education and careers.
Online FNP programs offer RNs the opportunity to become nurse practitioners while keeping their current RN position. Wilkes University offers online MSN Family Nurse Practitioner and DNP Doctor of Nursing Practice degree programs for working professionals. These programs can be completed in just over two years.
Increased chances to specialize
FNP degree programs often allow students to specialize in an area that they are most passionate about. Here are a few of the more common and in-demand specializations available at Wilkes.
Psychiatric mental health
Mental health services are lacking in a lot of areas. Patients need access to mental health services so they can lead happier and more productive lives. Psychiatric mental health nurses help diagnose and treat mental illness, especially mental illness caused by issues such as drug or substance abuse, chemical imbalances, and conditions such as schizophrenia.
Adult gerontology
With a large population of aging adults in North America, there is a distinct need for medical providers that specialize in the care of older adults. As an FNP specializing in this field, you will spend more time diagnosing and creating treatment plans for chronic conditions. Some health conditions that are more minor in younger patients are treated more seriously when they occur in those of advanced age.
Specialists in adult gerontology may work at assisted living and nursing care centers more often than other types of FNPs.
Family nurse practitioner
This type of FNP concentrates on treating patients of all ages. This is a great specialization for those who want to work in hospitals, urgent care clinics, and more. FNPs provide diagnoses and treatment of a variety of conditions and make referrals to specialists that they work with to create total treatment plans.
FNPs are in major demand due to the lack of primary care available and the lengthy amount of time it can take to get an initial appointment.
Urgent care facilities are being built in increasing numbers, providing even more career opportunities for FNPs who want to help provide healthcare to communities that are disadvantaged or lacking in major medical care.
FNP curriculum improvements
Below we will discuss the changes occurring in family nurse practitioner programs that make an impact on patient health and the medical field as a whole.
Better mentorship and support
Students who are provided with a strong network of mentors and support go on to be better medical professionals. Having good mentors to guide aspiring FNPs can help them have the confidence they need to meet and overcome challenges throughout their degree program and beyond.
A good support system means that students have someone to talk to when they are feeling overwhelmed or are not sure what to do in a specific situation.
Mentors also provide a sounding board where students can be free to ask questions and gain knowledge from the mentor's personal experience as a medical professional.
More encouragement to advance the medical field
FNPs are encouraged to look for ways to improve healthcare policies and practices where they work. This encouragement leads to a workplace where professionals are always looking for ways to improve so patients receive the highest level of care.
FNPs are schooled on the importance of staying up to date on what is going on in the world of medicine via conferences, seminars, journals, and new studies.
Future FNPs are now taught about telehealth
The rise of telehealth occurred during the COVID-19 pandemic. Before that, telehealth was sometimes used but was far less common, and, in some cases, it was deemed not acceptable at all. With social distancing, a more relaxed policy regarding telehealth emerged. Now that medical professionals and patients have tried it, more people than ever are choosing telehealth whenever possible.
The range of diagnosis and treatments is, of course, limited. Telehealth is most often used for check-ins, diagnosing very common illnesses and conditions like urinary tract infections, or initial consultations.
FNPs will need to become familiar with telehealth and how to conduct appointments in the future. It is a valuable tool for reducing the time needed for each patient at practice by prioritizing in-person appointments for those who need them the most.
Cultural awareness and bilingualism are encouraged
FNPs are finding that patients increasingly come from a lot of different backgrounds. A focus on ensuring that nursing students emerge into the profession more culturally aware is becoming more common in all curricula.
Treating patients with different religious and cultural customs means being aware of the limitations this may place on the type of treatments you can offer them. It is important to respect these boundaries and try to provide the best care you can at the same time.
FNPs should strongly consider taking foreign language classes so they can provide faster and more accurate treatment for patients. While one cannot know every language, learning Spanish makes a lot of sense if you are a medical professional practicing in the United States or Canada. Being bilingual can help you obtain the job you want as well.
The curriculum teaches the principles of holistic care
The idea of treating the whole person when they are experiencing a health problem is holistic care. This belief is based on the fact that you need to be healthy in all areas of your life whenever possible. This recognizes that mental, spiritual, and physical health are all related and have effects on each other.
For example, an FNP might recommend that someone with a chronic condition finds an enjoyable hobby, visit with friends regularly, or find a way to practice whatever spiritual belief they say is important to them.
Emphasis on recognizing and treating substance abuse
Substance abuse is on the rise. Since it is such a major problem, more FNPs see patients who are experiencing addiction. Many illnesses and conditions can be attributed to some patient's substance abuse. FNPs are trained to recognize the signs of alcohol and drug abuse when treating patients. This is important when creating treatment plans and long-term healthcare goals for patients. FNPs must learn how to approach these topics with patients in a non-judgmental and empathetic manner.
Teamwork skills
Medical professionals work in a team environment more than ever before. Gone are the days when a single doctor did it all for a patient. Now, FNPs and physicians work with a network of other doctors and specialists to care for patients. This allows patients to get the specialized care and treatments they need while relying on a single provider for basic and preventative care visits.
FNP training for the future
FNP courses have shown much improvement thanks to emerging technologies, online education, and better student support and mentorship. FNPs can help fulfill North America's overwhelming need for primary care providers. FNPs can provide the preventative care visits that are so important for long-term health and well-being.
Thanks to online education, working adults can work towards an MSN or DNP degree with greater ease and flexibility. Over the next decade, it is essential that more people join the healthcare workforce to meet the needs of a rapidly aging population.
Becoming an FNP makes a lot of sense for nurses who want to advance their careers and have even greater job security. As an FNP, you can take on many of the tasks an MD performs without having to spend 10-12 years meeting education and residency requirements.