The Top 6 Field Sales Techniques Used by High-Performance Teams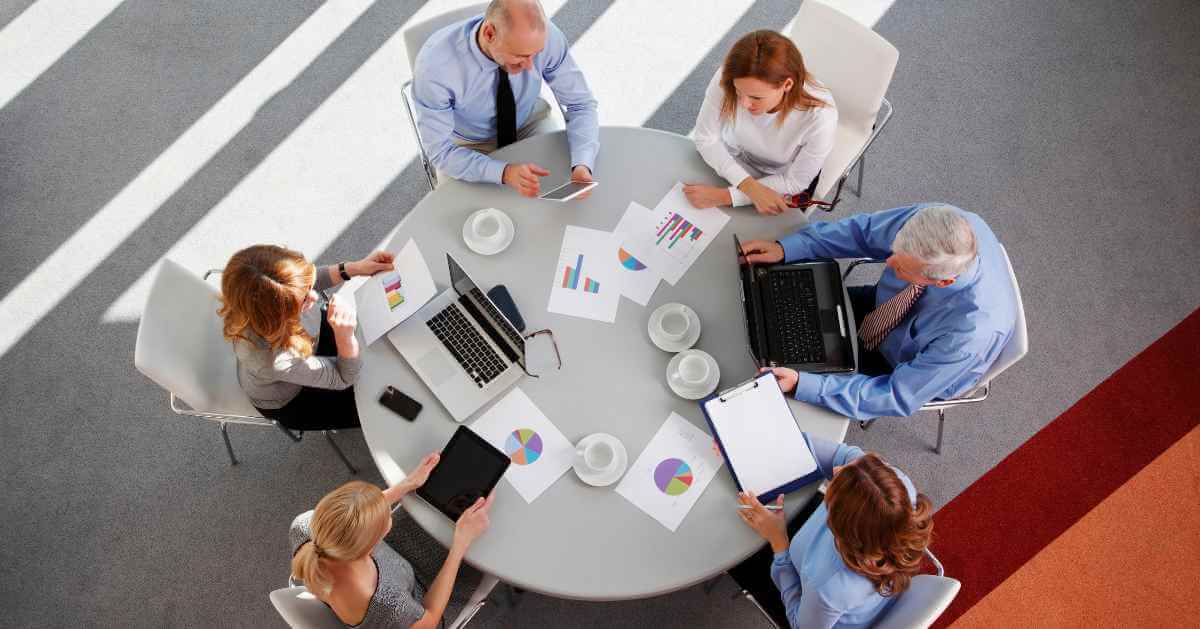 How do you prefer to buy a product? In-store or online or a combination of both? Most of us would opt for both depending on the product we are buying, agree? The same applies to B2B businesses as well. Based on customer convenience, distance, and other factors, most businesses use both inside and outside sales techniques to reach more customers. A report says that 65% of outside sales executives are attaining their quota which is 10% higher than inside. If so, then your next question would be, "What are the selling techniques they follow?".
Thank you for reading this post, don't forget to subscribe!
Let's discuss them in detail through this blog. In general, each business will have its unique selling strategy to attract customers to its product. It may be through advertising, social media, events, press releases, etc. Whatever channel they use, they need proper training and tools that help them in the selling process.
Challenges Faced By Field Sales Teams
The first and foremost challenge they face will be route optimization. As they travel to more than one customer location in a day, they need to find the shortest route to reach one location from another so that they can make use of their time efficiently.
Secondly, to update their work in CRM software which may take more time. Instead, they can use field sales tracking apps like Lystloc which have live tracking and meeting notes features that reduce their manual entry to a greater part thus improving their productivity.
Next, field sales managers may find it difficult to assign territories and track the activities. As we discussed previously, field employee tracking apps will help you monitor their on-field activities from your desk.
Finally, it is very important to keep your field sales representatives motivated. As their work involves more hustling, they may easily get tired and bored. It is important to give them adequate rest and refreshments to bring back their enthusiasm.
Top 6 Field Sales Techniques
Now, as we understand the challenges involved in field sales, we need to focus on the selling techniques that are being used successfully by the field sales teams to achieve their targets. Let's get started:
1. Build A Strong Field Sales Team
Hiring the right people and retaining them is the biggest challenge when it comes to forming a field sales team. As the market is highly competitive, you need to give an attractive package and benefits to keep the best people with you. Train them and spend on their career improvement. This will keep them engaged at work. Performance-based rewards and recognition will help the field sales reps work more efficiently and productively. Encourage team building activities to involve everyone in the team and make them feel included. Conduct meetings to discuss the progress and listen to your sales reps' opinions as well.
2. Focus On Presales
One important challenge faced by field sales teams is getting high-qualified leads. Having a pre-sales team will help you build a robust sales process for your business and make it easier for sales reps to focus on qualified leads. The pre-sales team will take care of the initial stages of the sales process like market research, preparing a strong sales pitch, approaching the right customers, initial discussion to understand the customer needs and demo presentations, etc. This helps the sales team to close deals faster and eventually increase your revenue.
3. Update Your Sales Process
Once your business gets financially stabilized, assess your selling strategies and processes periodically to find out whether you stay updated with the current market trends. Automate a part of your selling process with the right tools and technology. This will help you save more time from manual repetitive tasks. Look what your competitors are doing. Competitor analysis will give you an idea of where you stand and which areas you need to improve.
4. Do Regular Follow-ups
Statistics show that only 10% of salespeople do more than 3 follow-ups with prospects. This clearly shows that the sales reps need to improve their selling techniques. Consistent effort is the only way to achieve a higher success rate in sales. In field sales, fixing appointments based on customer availability will save time and costs. Use free tools like Calendly to schedule appointments without any confusion or overlaps.
5. Make Use Of Analytics
To measure the performance of your sales team, use analytics to study the trends in sales performance. Adjust your field sales techniques based on them. Remember, performance can be improved only if it is measured. Use tools that fetch you automated reports based on attendance,no.of customers reached, no.of deals closed, etc. You can also understand the factors that cause customer churn and work towards reducing it.
6. Have Transparent Communication
Right from the very first discussion you have with a customer to the customer support you provide after onboarding them, maintain clear and transparent communication. It will build trust in your brand and your customers will start referring your product to others as well. Give them a great customer experience. Set realistic expectations from the beginning so that both you and your customers will be satisfied with the purchase.
Summing Up
Field sales is not a fancy job as you think. It requires consistent effort and upskilling. Particularly, if your product is complex, outside sales techniques will bring a personal touch to your customers and push them towards the decision to buy. By equipping your field sales reps with the right tool, you can leverage the benefits of field sales for your business. The field sales techniques listed above will help you sell your products more effectively. Follow them to improve your company's sales and to grow in your sales career