Exciting gaming activities you must try still this year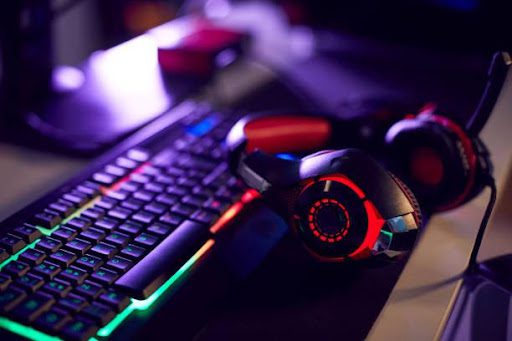 Ever since their popularization in the mid-1980s, video games have been one of the major sectors of the entertainment industry, generating billions of dollars in revenues, with one of the largest fan-bases in the world, spanning many generations. The industry reinvented itself over the course of these past decades with the many technological advancements and new marketing resources available, becoming today one of the most powerful mediums in the world.
Thank you for reading this post, don't forget to subscribe!
The emergence of online gaming in the late 2000s also contributed to a new landscape in the video game industry, with developers and publishers becoming able to provide innovative gaming experiences to both hardcore gamers and casual players. With new tech trends, gaming platforms, and integrated services, came a whole new world of gaming opportunities for us to choose from. So the next time you're wondering what to play, consider one of these activities to enjoy some of the most innovative experiences today.
Esports
Esports is the competitive side of video games, and one of the most popular gaming activities today. These are organized, multiplayer video game competitions between professional players and teams. Even though video game tournaments have long been a part of the culture, the emergence of online gaming played a big role in the popularization of esports. 
In the early 2010s, the evolution of streaming technologies to broadcast these tournaments, combined with the professionalization of gamers, led to widespread support of esports around the world. The recognition of esports first happened in Asia, particularly in South Korea, where professional players have been licensed since 2000. In the past decade, however, esports has also reached high levels of popularity in Europe and the Americas as well. Also know about hyperspin.
Most esports tournaments and leagues are associated with a few video game genres, especially MOBAs, first-person shooters, and battle royales. Today, the most popular esports franchises include League of Legends, Dota 2, Overwatch, Valorant, Fortnite, and Counter-Strike.
Casino games

Classic casino games like roulette and blackjack have always been popular gaming activities in the whole world. Last year, however, with the COVID-19 pandemic and several restrictions imposed by government authorities, these games became a hot trend in online gaming, since most land-based venues were forced to shut down.
Today, the list of casinos available in India is huge, but there are helpful tools like casinohelp.in, in which players can find trustworthy casinos, thorough reviews of operators and casino games, and even special bonuses and promotions to play these games online.
Game options range from classics like roulette, blackjack, and poker, to other table games like craps and sic bo. These games feature precise gameplay mechanics and beautifully rendered graphics. There are even live dealer games, managed by professional croupiers, so players can enjoy an authentic casino feeling as if they were in a real-life venue.
Virtual Reality games

Virtual reality isn't something extremely new, given this technology has been around since the 1970s. It wasn't until recently, however, that VR devices became affordable and accessible to most consumers since these devices presented issues like high costs and poor usability for a long time.
In the past decade, virtual reality devices became less reliant on external hardware, taking the form of VR headsets, thus also becoming much cheaper. And recently, developers are finally focusing on this technology and creating games that take full advantage of the immersiveness this medium provides.
Some of the most popular VR titles today are available for platforms like Oculus Rift and PlayStation VR. Options include acclaimed games like Star Wars: Squadrons, published by Electronic Arts, and Half-Life: Alyx, Valve's first Half-Life release since Half-Life 2: Episode Two.
Sports betting
Sports betting is unarguably one of the most popular pastimes in the world, and last year, with the closure of land-based gambling facilities, online sportsbooks became the last resort for sports fans around the world, with operators recording significant rises in both active users and wagers.
Currently, there are hundreds, if not thousands, of online sportsbooks in the world, and several of those are available to Indian players. There are many renowned companies and trustworthy operators like Bovada and FanDuel, and bettors should always look for the most reliable bookmakers.
Players can also choose from the many different types of wagers, with options ranging from singles, parlay bets, and even in-play betting, in which punters can place wagers while the games are happening, with odds changing after every play or possession.