What is the Easiest Way to File a Tax Return?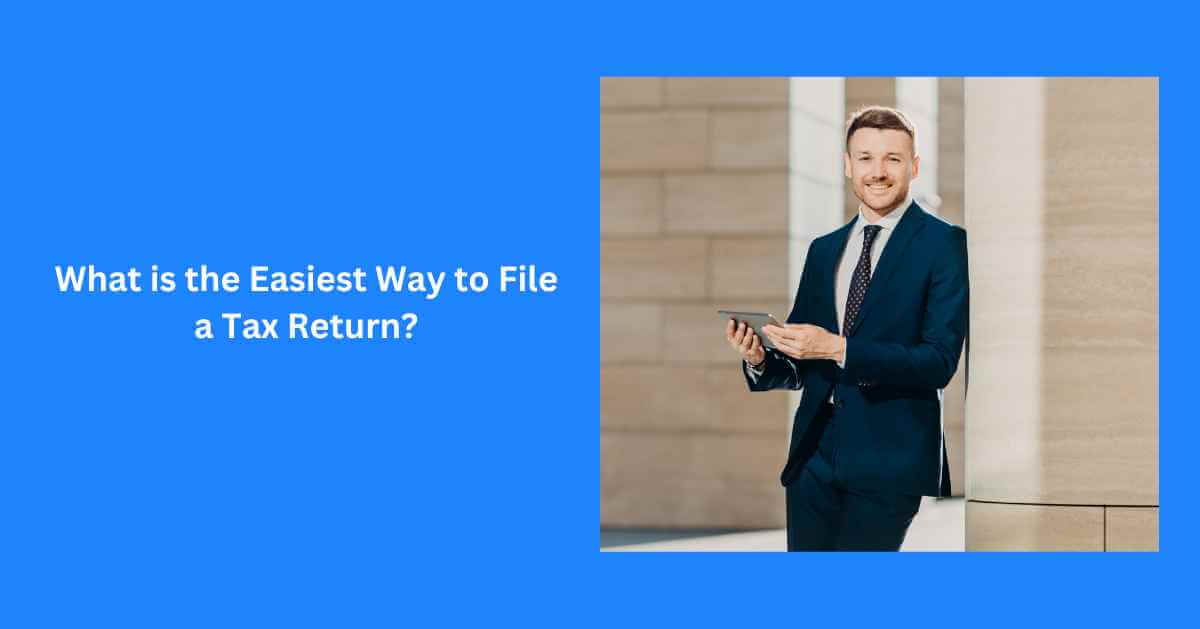 Filing income tax can be a daunting task, but it does not have to be that way. With the right tools and information, you can file your tax return quickly and easily. Knowledge of basic taxation concepts and income tax calculation is the starting point for filing your returns.
Thank you for reading this post, don't forget to subscribe!
You can file your ITR easily through an online e-filing service provided by the Indian government. If you don't know how to calculate your taxes, you can also consider taking an income tax course online. 
This article will help you understand how to file ITR online in simple steps. Let's get started.
How to File ITR Online?
Here is a step-by-step guide to filing a tax return.
Step 1- Register/Login to Income Tax E-Filing Portal.
Step 2- Visit the E-Filing Website and log in.
Step 3- Click on the 'E-File' tab and then on 'File Income Tax Return'.
Step 4- Select the 'Assessment Year' or the financial year for which you are filing and click on 'Continue'.
Step 5- Next, you will be asked to pick from the 'online' or 'offline' mode of filing. Click on 'online' and continue.
Step 6- You will need to select your capacity for filing ITR from 'Individual', 'Hindu Undivided Family' or 'Others'. Choose 'individual'.
Step 7- You will need to choose an ITR Form applicable to you. If you are a salaried individual, select 'ITR1'. If you do not receive income from a profession, you can select 'ITR2'. Here you must enter your personal information, gross total income, total deductions, tax paid and total tax liability.
Step 8- Now you will need to answer questions about why you are filing a return over the basic exemption limit or due to the 7th provision under section 139(1).
Step 9- Enter your bank account information. If you have already entered bank account data during registration, validate it.
Step 10- You will reach your ITR page. It will have most of the information pre-filled. Make sure all the information provided is correct and check the summary.
Step 11- E-Verification of your ITR is the final step of filing a tax return.
And voila! You have successfully filed your tax return in 11 steps. Seems like a lot? An income tax course might help.
Why Take an Income Tax Course?
If you want to manage your taxes better, it might be a good idea to learn finance. An income tax course will guide you to understand everything from basics to the best ways to save tax.
Upsurge offers a full-fledged course by an industry expert, where you can learn the fundamentals of taxation in under 3 hours! Here is what the course offers:
Basic concepts of taxation
Taxation on income and how to save it?
Taxation on capital gains and how to save it?
Taxation on the income of house property and gifts
How to calculate your taxes?
So what are you waiting for? Register for the course today!
Conclusion
Earning money can be exciting and knowing your tax obligations is important. You can file your income tax easily online but you must know the fundamentals of taxation. With a detailed course on taxation from Upsurge, you will learn all that you need to successfully calculate and file your tax returns.