How Are Digital Payments Revolutionizing Money In India?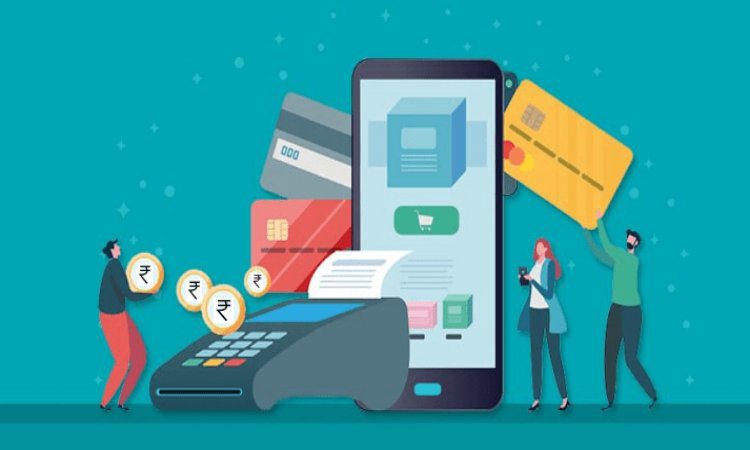 The digital economy has brought a significant change in our conventional practices. Everything is accessible, from booking tickets online to shopping for your favorite sneaker or attire. But one major part of this digital revolution has affected how we send and receive payments daily. It has been much more accessible and convenient since the time digital currency became a thing.
Thank you for reading this post, don't forget to subscribe!
It has been estimated that by 2026 the digital payment value will grow by $1 Billion in India, all due to the government's recent initiative of the Digital India Movement. With several financial apps coming up with breakthrough inventions, there is not just one but multiple innovative digital payments methods active in India.
Post the demonetization period, several kinds of NFC payments in India have gained popularity due to the paperless transaction requirement, making it easier for people to walk outside without filling their wallets with bundles of cash. As a merchant or business owner, it is essential to be wary of all the digital payment methods one can use to make a customer's experience hassle-free.
So let's be a little more specific about digital payments, their kind, and how it has changed the face of the Indian Economy.
Understanding Digital Payments
Digital Payments refer to those payment methods where transactions take place online, and there isn't any involvement of paper cash exchange between two parties. The NFC payment in India could occur through several mediums, such as credit cards, debit cards, UPI, QR codes, etc., based on what mode would suit them best and offer convenience.
Digital Payments in India is a convenient option for E-commerce stores and retail outlets that use Point of Sale (POS) machines to offer No cost EMI option to the customers. People now go beyond their affordability to buy products they desire because of the payment methods and ease of paying the amount at their desired duration.
Restricted cyber regulations and legal terms have strengthened people's confidence in choosing digital payments. With newer technology being introduced in the finance industry, it has been receptive to different ways of making transactions. So here are a few of them:

Mobile Banking
Gone are the days when one could only deposit money by visiting the banks. The mobile banking facility, either via banking website or app, is an easy and quick process. The options such as IMPS and NEFT work swiftly and send money to another party's bank account in a finger snap.

Wallet Methods
Wallets are the easiest way people can now transact financially or order food through a delivery app. Several mobile wallet companies have developed this idea, and they have been quite successful. One can quickly transfer money from their bank accounts to a mobile wallet, and the process is relatively seamless.
UPI or Unified Payment Interface
Once KYC verification is done, and you will directly be able to send or receive money in your bank account. Mobile Banking is not the only method available. UPI method comes with a wallet feature in apps where people can either pay directly from the bank account or transfer money in their e-wallets.

Digital payments and their advantages
A good number of people are skeptical about NFC payment in India, considering the cyber frauds. However, the benefits succeed the demerits, which now have some strong regulations. During the demonetization phase, amidst the lack of enough currency distributed in the economy, digital payments in India became an ideal choice, so here are a few advantages the online payment methods brought to everyone:
It has become easier for anyone to buy products that they cannot think of affording due to No cost EMI option offered by retailers. People can pay a considerable amount in small portions rather than pressurizing their pockets.
The convenience is undeniable as people do not have to depend on carrying cash. The speed with which transactions are conducted is quick and seamless.
Tracking payments is relatively more straightforward as compared to before. That's why authorities can track cyber crimes much more quickly. Even more so, one can keep their funds secure and safe.
Economic development is one positive outcome of introducing digital payments in India. The more businesses are investing money through online mode, the economy proliferates too.
Online payment methods are changing how we look at sending and receiving money. Digital payments must be encouraged more as newer technology becomes part of the economy.